Increasingly, legitimate authorization would have little moral significance were it not able to take advantage of considerably better strategy. One important reason for rejecting intervention was that it did harm. It failed to support self-determination and it either caused or failed to correct devasta- tion. New developments in multidimensional peacekeeping suggest that U.N. involvement has a better record, particularly when it mixes consent with coercion and exploits new strategies for enhancing consent and estab- lishing a sustainable, self-determining peace.
THE NEW INTERVENTIONISM 223
© Metaphilosophy LLC and Blackwell Publishers Ltd. 2001
The United Nations has not been successful in classical armed inter- ventions authorized under Chapter VII of the U.N. Charter, as in Somalia or as in parts of the UNPROFOR mandate in the former Yugoslavia. There the United Nations, as have unilateral interventions when seizing sover- eignty, met with resistance and either inflicted excess casualties (Somalia) or failed to provide adequate protection (Bosnia). Elsewhere the record has been much better. Taking a substantial step beyond "first generation" oper- ations in which the United Nations monitored a truce (Cyprus), and keep- ing a significant step short of the third generation "peace enforcing" operations in which the United Nations used force to impose a peace (Somalia), "second generation" multidimensional operations have been based on consent of the parties. But the nature of and purposes for which consent has been granted are qualitatively different from those of tradi- tional peacekeeping. In these operations, the United Nations is typically involved in implementing peace agreements that go to the roots of the conflict, helping to build a long-term foundation for stable, legitimate government. As Secretary-General Boutros-Ghali observed in An Agenda for Peace, "peace-making and peace-keeping operations, to be truly successful, must come to include comprehensive efforts to identify and support structures which will tend to consolidate peace. . . . [T]hese may include disarming the previously warring parties and the restoration of order, the custody and possible destruction of weapons, repatriating refugees, advisory and training support for security personnel, monitoring elections, advancing efforts to protect human rights, reforming or strength- ening governmental institutions and promoting formal and informal processes of political participation" (1992, p. 32, para. 55).
UNTAC in Cambodia, for example, was based on the consent of the parties, as expressed in the Paris Agreements, but it induced (that is, inter- vened in) key aspects of that consent and moved beyond monitoring the actions of the parties to the establishment of a Transitional Authority that actually implemented directly crucial components of the mandate and substituted for Cambodian sovereignty in key areas. Moreover, its scale was vastly larger than all but the enforcement mandates and it found itself operating without the continuous (in the case of the Khmer Rouge) or complete (in the case of the other factions) cooperation of the factions.
The United Nations has a commendable record of success in second generation, multidimensional peace operations as diverse as those in Namibia (UNTAG), El Salvador (ONUSAL), Cambodia (UNTAC),10 Mozambique (ONUMOZ), and Eastern Slavonia, Croatia (UNTAES). The
224 MICHAEL W. DOYLE
© Metaphilosophy LLC and Blackwell Publishers Ltd. 2001
10 Before the United Nations became involved, during the Cold War when action by the Security Council was stymied by the lack of consensus among its five permanent members, the international community allowed Cambodia to suffer an auto-genocide and El Salvador a brutal civil war. Indeed the great powers were involved in supporting factions who inflicted some of the worst aspects of the violence the two countries suffered. We should keep this in mind when we consider the United Nations' difficulties in Somalia and Bosnia.
U.N. role in helping settle those conflicts has been fourfold. It served as a peacemaker facilitating a peace treaty among the parties; as a peacekeeper monitoring the cantonment and demobilization of military forces, reset- tling refugees, and supervising transitional civilian authorities; as a peace- builder monitoring and, in some cases, organizing the implementation of human rights, national democratic elections, and economic rehabilitation; and in the last resort and in a discrete, carefully constrained, and impartial manner as a peace-enforcer.
Though nonenforcing and consent-based, these operations are far from harmonious and noninterventionary. Consent is not a simple "bright line" demarcating the safe and acceptable from the dangerous and illegitimate. Each function has required an enhanced form of interventionist consent to authorize the United Nations to help make a peace in the contentious envi- ronment of civil strife.
Peacemaking. Achieving a peace treaty has often required heavy persua- sion (again a form of intervention) by outside actors. In Cambodia, the U.S.S.R. and China are said to have let their respective clients in Phnom Penh and the Khmer Rouge know that ongoing levels of financial and mili- tary support would not be forthcoming if they resisted the terms of a peace treaty that their patrons found acceptable. Peace treaties may themselves depend on prior sanctions, threats of sanctions, or loss of aid, imposed by the international community.11
The construction of an agreed peace is more than worth the effort. The process of negotiation among the contending factions can discover the acceptable parameters of peace that are particular to the conflict. Going beyond an agreed truce or disarmament, a comprehensive peace treaty addresses grievances and establishes new institutions that test the true will- ingness of the parties to reconcile. Peace negotiations, furthermore, can mobilize the support of local factions and of the international community in support of implementing the peace. And a negotiated peace treaty can establish new entities committed to furthering peacekeeping and peace- building.12
In the 1990s, the United Nations developed a set of crucially important innovations that help manage the making of peace on a consensual basis. First among them is the diplomatic device that has come to be called the
THE NEW INTERVENTIONISM 225
© Metaphilosophy LLC and Blackwell Publishers Ltd. 2001
11 The Governor's Island Accord, which produced the first (ineffective) settlement of the Haitian conflict, resulted from economic sanctions on arms and oil imposed by the United Nations and OAS on Haiti as a whole. Sanctions targeted on the perpetrators (the military elite and their supporters) might have been much more effective (and were later imposed in the summer of 1994). Restrictions on the overseas private bank accounts and air travel of the ruling elite would both have been more just and perhaps more effective than general economic sanctions whose impact was most severe on the most vulnerable and from which the elite may actually have benefited.
12 For a wide-ranging collection of recent experience in U.N. and other peacemaking, see Crocker, Hampson, and Aall (1999).
"friends of the secretary-general." This brings together multinational lever- age for U.N. diplomacy to help make and manage peace. Composed of ad hoc, informal, multilateral diplomatic mechanisms that join together states in support of initiatives of the secretary-general, it legitimates with the stamp of U.N. approval and supervision the pressures interested states can bring to bear to further the purposes of peace and the United Nations.
Playing a crucial role in the secretary-general's peacemaking and preventive diplomacy functions, these groupings serve four key functions. First, the limited influence of the secretary-general can be leveraged, multiplied and complemented, by the "friends." The United Nations' scarce attention and even scarcer resources can be supplemented by the diplomacy, finances, and clout of powerful, interested actors. The second value is legitimization. The very act of constituting themselves as a group, with the formal support of the secretary-general, lends legitimacy to the diplomatic activities of interested states that they might not otherwise have.13 It allows for constructive diplomacy when accusations of special and particular national interest could taint bilateral efforts. The third value is coordination. The friends mechanism provides transparency among the interested external parties, assuring them that they are all working for the same purposes, and when they are doing so, allowing them to pursue a division of labor that enhances their joint effort. It ensures that diplomats are not working at cross purposes because they regularly meet and inform each other of their activities and encourage each other to undertake special tasks. And fourth, the friends mechanism provides a politically balanced approach to the resolution of civil wars through negotiation. It often turns out that one particular "friend" can associate with one faction just as another associates with a second. In the Cambodian peace process, China back-stopped the Khmer Rouge, just as France did Prince Sihanouk and Russia (with Vietnam) did the State of Cambodia. The friends open more flexible channels of communication than a single U.N. mediator can provide. They also advise and guide the U.N. intermediaries in the peace- keeping and peacebuilding discussed below, although the process tends to work best when they support rather than move out in front of the United Nations.
Peacekeeping. Even consent-based peace agreements fall apart. In the circumstances of partisan violence and "failed states," agreements tend to be fluid. In the new civil conflicts, parties cannot force policy on their followers and often lack the capacity or will to maintain a difficult process of reconciliation leading to a reestablishment of national sovereignty (Roberts 1993; Durch 1993a; Berdal 1993; Weiss 1993; Hampson 1996).
226 MICHAEL W. DOYLE
© Metaphilosophy LLC and Blackwell Publishers Ltd. 2001
13 For a good discussion of the United Nations', and especially the secretary-general's, potential strength as a diplomatic legitimater, see Picco (1994). The "friends" mechanism seems to answer many of the objections to U.N. mediation expressed by Touval (1994).
The United Nations thus developed a flexible political strategy to win and keep popular support and create (not just enjoy) the support of local forces of order. In a failed state, as was the case in a society subject to colo- nial rule, what is most often missing is modern organization. This was what colonial metropoles supplied, in their own self-interest, as they mobi- lized local resources to combat local opposition. Over the longer run, indigenous forces such as the political Zamindars and the King's Own African Rifles and other locally recruited military battalions (not metro- politan troops) were the forces that made imperial rule effective, that preserved a balance of local power in favor of metropolitan influence – and that kept it cheap. Drawing on the history of imperial institution building (while avoiding imperial exploitation and coercion), an effective and affordable strategy for U.N. peace operations faced a greater challenge. It needed to discover ways to generate voluntary cooperation from divided local political actors and mobilize existing local resources for locally legit- imate, collective purposes.14 And it had to do so rapidly.
Recent peacekeeping experience has suggested a second peacekeeping innovation: an ad hoc, semisovereign mechanism designed to address those new challenges by dynamically managing a peace process and mobi- lizing local cooperation. Examples of these ad hoc semisovereign mecha- nisms include the Supreme National Council (SNC) in Cambodia and the Commission on the Peace (COPAZ) in El Salvador.
It has often been remarked that Chapter VI presents the United Nations with too little authority and Chapter VII offers too much; and that Chapter VI is associated with too little use of force and Chapter VII with too much. The value of these ad hoc, semisovereign artificial bodies is that they provide a potentially powerful, political means of encouraging and influ- encing the shape of consent. Indeed, these semisovereign artificial bodies can help contain the erosion of consent and even manufacture it where it is missing. Created by a peace treaty, they permit the temporary consensus of the parties to be formally incorporated in an institution with regular consultation and even, as in the Cambodian Supreme National Council, a semiautonomous sovereign will. These mechanisms have proven crucial in a number of recent U.N. missions. They can represent the once warring parties and act in the name of a preponderance of the "nation" without the continuous or complete consent of all the factions. They can both build
THE NEW INTERVENTIONISM 227
© Metaphilosophy LLC and Blackwell Publishers Ltd. 2001
14 It is interesting in this light to note that some key, early U.N. experts in peacekeeping were eminent decolonization experts, deeply familiar with the politics of colonial rule, as was Ralph Bunche from the U.N. Trusteeship Division. See Urquhart (1993, chapter 5) and, for a discussion of imperial strategy, Doyle (1986, chapter 12). But there are key differences. Empires were governed primarily in the interests of the metropole; U.N. peace operations explicitly promote the interests of the host country. And what made imperial strategy work was the possibility of coercive violence, the over-the-horizon gunboats that could be and often were offshore. That, for good and bad, is what the United Nations usually lacks, unless it calls in the enforcement capacity of the major powers. Rehabilitation assistance is some- times an effective carrot, but not the equivalent of the Royal Navy.
political support and adjust – in a legitimate way, with the consent of the parties – the mandate in order to respond to unanticipated changes in local circumstances.
In Cambodia, the SNC, constructed by the Paris Peace Agreements, "enshrined" Cambodian sovereignty. The council, composed of the four factions and chaired by Prince Sihanouk, offered a chance for these parties to consult together on a regular basis and endorse the peace process. It also lent special authority to Prince Sihanouk, who was authorized to act if the SNC failed to achieve a consensus. Beyond that, it empowered the United Nations, represented by Special Representative Yasushi Akashi, to act in the interests of the peace process, if Sihanouk failed to do so. Artificially created, the SNC thus established a semisovereign legal personality designed to be responsive to the general interests of Cambodia (even when a complete consensus was lacking among all the factions) and to the authority of the U.N. special representative. Acting in the name of Cambodia – as a step in the implementation of the Paris Agreements – the SNC acceded to all the major human rights conventions (including the first and second Covenants on Human Rights) and it authorized the trade embargo against illegal exports of logs and gems. The SNC was the forum that endorsed the protracted and sensitive negotiations over the franchise. It legitimated the enforcement of certain elements of the peace, absent the unanimous consent of the parties and without the necessity of a contentious debate at the Security Council. It could have exercised greater authority, perhaps even designing an acceptable scheme for rehabilitation, if Prince Sihanouk or Mr. Akashi had been both willing and able to lead it in that direction.
COPAZ, in El Salvador, played a related, although much less authorita- tive, role in the Salvadoran peace process, serving as a forum for consul- tation among the Frabundo Marti National Liberation Front (FMLN), the government, and the other political parties. Designed to monitor and estab- lish a forum for the participation of civilian society in the peace process, it was the only political institution that embodied the full scope of Salvado- ran politics, the only institution that could legitimately speak for "El Salvador." That its role in the peace process proved to be minimal was unfortunate. And in Somalia, the "Transitional National Council" was designed to perform a similar function, but its failure to obtain support from the leading actors was perhaps the single most disturbing problem in the peacekeeping process, one that seriously eroded the attempt to create a peace.
Peacebuilding. Multidimensional, second generation peacekeeping pierces the shell of national autonomy by bringing international involvement to areas long thought to be the exclusive domain of domestic jurisdiction. If a peacekeeping operation is to leave behind a legitimate and independently viable political sovereign, it must help transform the political landscape by building a new basis for domestic peace.
Are you busy and do not have time to handle your assignment? Are you scared that your paper will not make the grade? Do you have responsibilities that may hinder you from turning in your assignment on time? Are you tired and can barely handle your assignment? Are your grades inconsistent?
Whichever your reason may is, it is valid! You can get professional academic help from our service at affordable rates. We have a team of professional academic writers who can handle all your assignments.
Our essay writers are graduates with diplomas, bachelor, masters, Ph.D., and doctorate degrees in various subjects. The minimum requirement to be an essay writer with our essay writing service is to have a college diploma. When assigning your order, we match the paper subject with the area of specialization of the writer.
Plagiarism free papers
Timely delivery
Any deadline
Skilled, Experienced Native English Writers
Adherence to paper instructions
Ability to tackle bulk assignments
Reasonable prices
24/7 Customer Support
Get superb grades consistently
---
Are you busy and do not have time to handle your assignment? Are you scared that your paper will not make the grade? Do you have responsibilities that may hinder you from turning in your assignment on time? Are you tired and can barely handle your assignment? Are your grades inconsistent?
Whichever your reason is, it is valid! You can get professional academic help from our service at affordable rates. We have a team of professional academic writers who can handle all your assignments.
Plagiarism free papers
Timely delivery
Any deadline
Skilled, Experienced Native English Writers
Subject-relevant academic writer
Adherence to paper instructions
Ability to tackle bulk assignments
Reasonable prices
24/7 Customer Support
Get superb grades consistently
Online Academic Help With Different Subjects
Literature
Students barely have time to read. We got you! Have your literature essay or book review written without having the hassle of reading the book. You can get your literature paper custom-written for you by our literature specialists.
Finance
Do you struggle with finance? No need to torture yourself if finance is not your cup of tea. You can order your finance paper from our academic writing service and get 100% original work from competent finance experts.
Computer science
Computer science is a tough subject. Fortunately, our computer science experts are up to the match. No need to stress and have sleepless nights. Our academic writers will tackle all your computer science assignments and deliver them on time. Let us handle all your python, java, ruby, JavaScript, php , C+ assignments!
Psychology
While psychology may be an interesting subject, you may lack sufficient time to handle your assignments. Don't despair; by using our academic writing service, you can be assured of perfect grades. Moreover, your grades will be consistent.
Engineering
Engineering is quite a demanding subject. Students face a lot of pressure and barely have enough time to do what they love to do. Our academic writing service got you covered! Our engineering specialists follow the paper instructions and ensure timely delivery of the paper.
Nursing
In the nursing course, you may have difficulties with literature reviews, annotated bibliographies, critical essays, and other assignments. Our nursing assignment writers will offer you professional nursing paper help at low prices.
Sociology
Truth be told, sociology papers can be quite exhausting. Our academic writing service relieves you of fatigue, pressure, and stress. You can relax and have peace of mind as our academic writers handle your sociology assignment.
Business
We take pride in having some of the best business writers in the industry. Our business writers have a lot of experience in the field. They are reliable, and you can be assured of a high-grade paper. They are able to handle business papers of any subject, length, deadline, and difficulty!
Statistics
We boast of having some of the most experienced statistics experts in the industry. Our statistics experts have diverse skills, expertise, and knowledge to handle any kind of assignment. They have access to all kinds of software to get your assignment done.
Law
Writing a law essay may prove to be an insurmountable obstacle, especially when you need to know the peculiarities of the legislative framework. Take advantage of our top-notch law specialists and get superb grades and 100% satisfaction.
What discipline/subjects do you deal in?
We have highlighted some of the most popular subjects we handle above. Those are just a tip of the iceberg. We deal in all academic disciplines since our writers are as diverse. They have been drawn from across all disciplines, and orders are assigned to those writers believed to be the best in the field. In a nutshell, there is no task we cannot handle; all you need to do is place your order with us. As long as your instructions are clear, just trust we shall deliver irrespective of the discipline.
Are your writers competent enough to handle my paper?
Our essay writers are graduates with bachelor's, masters, Ph.D., and doctorate degrees in various subjects. The minimum requirement to be an essay writer with our essay writing service is to have a college degree. All our academic writers have a minimum of two years of academic writing. We have a stringent recruitment process to ensure that we get only the most competent essay writers in the industry. We also ensure that the writers are handsomely compensated for their value. The majority of our writers are native English speakers. As such, the fluency of language and grammar is impeccable.
What if I don't like the paper?
There is a very low likelihood that you won't like the paper.
Reasons being:
When assigning your order, we match the paper's discipline with the writer's field/specialization. Since all our writers are graduates, we match the paper's subject with the field the writer studied. For instance, if it's a nursing paper, only a nursing graduate and writer will handle it. Furthermore, all our writers have academic writing experience and top-notch research skills.
We have a quality assurance that reviews the paper before it gets to you. As such, we ensure that you get a paper that meets the required standard and will most definitely make the grade.
In the event that you don't like your paper:
The writer will revise the paper up to your pleasing. You have unlimited revisions. You simply need to highlight what specifically you don't like about the paper, and the writer will make the amendments. The paper will be revised until you are satisfied. Revisions are free of charge
We will have a different writer write the paper from scratch.
Last resort, if the above does not work, we will refund your money.
Will the professor find out I didn't write the paper myself?
Not at all. All papers are written from scratch. There is no way your tutor or instructor will realize that you did not write the paper yourself. In fact, we recommend using our assignment help services for consistent results.
What if the paper is plagiarized?
We check all papers for plagiarism before we submit them. We use powerful plagiarism checking software such as SafeAssign, LopesWrite, and Turnitin. We also upload the plagiarism report so that you can review it. We understand that plagiarism is academic suicide. We would not take the risk of submitting plagiarized work and jeopardize your academic journey. Furthermore, we do not sell or use prewritten papers, and each paper is written from scratch.
When will I get my paper?
You determine when you get the paper by setting the deadline when placing the order. All papers are delivered within the deadline. We are well aware that we operate in a time-sensitive industry. As such, we have laid out strategies to ensure that the client receives the paper on time and they never miss the deadline. We understand that papers that are submitted late have some points deducted. We do not want you to miss any points due to late submission. We work on beating deadlines by huge margins in order to ensure that you have ample time to review the paper before you submit it.
Will anyone find out that I used your services?
We have a privacy and confidentiality policy that guides our work. We NEVER share any customer information with third parties. Noone will ever know that you used our assignment help services. It's only between you and us. We are bound by our policies to protect the customer's identity and information. All your information, such as your names, phone number, email, order information, and so on, are protected. We have robust security systems that ensure that your data is protected. Hacking our systems is close to impossible, and it has never happened.
How our Assignment  Help Service Works
You fill all the paper instructions in the order form. Make sure you include all the helpful materials so that our academic writers can deliver the perfect paper. It will also help to eliminate unnecessary revisions.
2.      Pay for the order
Proceed to pay for the paper so that it can be assigned to one of our expert academic writers. The paper subject is matched with the writer's area of specialization.
3.      Track the progress
You communicate with the writer and know about the progress of the paper. The client can ask the writer for drafts of the paper. The client can upload extra material and include additional instructions from the lecturer. Receive a paper.
4.      Download the paper
The paper is sent to your email and uploaded to your personal account. You also get a plagiarism report attached to your paper.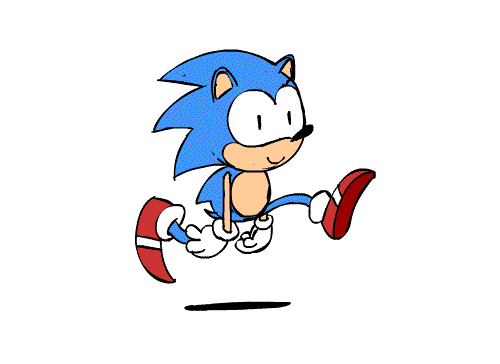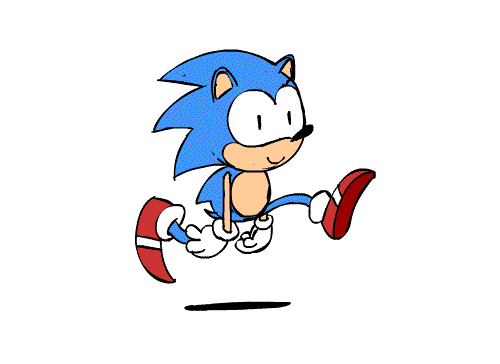 PLACE THIS ORDER OR A SIMILAR ORDER WITH US TODAY AND GET A PERFECT SCORE!!!
---