Running head: Intensivist and patient outcomes
11
Intensivist and patient outcomes
Does having a 24-hour intensivist improve the outcomes of adult patients in the Intensive Care Unit?
Student Name
Abstract
Patients admitted into the Intensive Care Unit (ICU) come in with complex health issues and more research is needed to understand patient outcomes when a 24-hour intensivist is staffed in an ICU. Exploring ways to improve patient outcomes is the basis of evidence based practice and it is important for health care professionals to understand what interventions can help lead to improve patient outcomes.
Does having a 24-hour intensivist improve the outcomes of adult patients in the Intensive Care Unit?
The purpose of this paper is to examine if there are differences in patient outcome when a 24-hour intensivist staffing model is applied. An intensivist is a medical doctor who specializes in taking care of the critically ill. Patients admitted to an Intensive Care Unit (ICU) are often dealing with complex, life threatening illnesses and it is important to provide great care regardless of the time they are admitted into the unit. Therefore, it is necessary to evaluate if having a 24-hour intensivist in ICUs results in better outcomes for this population. If an intensivist is staffed on the unit 24-hours a day, they could help implement early interventions that may help improve the survival rate of this vulnerable patient population. There have been several studies evaluating the outcomes of having the ICU staffed 24 hours a day versus ICU units staffed only during the morning. There have also been reviews on how nurse practitioners and physician's assistants can contribute to staffing in the ICU. The research hypotheses for this paper is that having a 24-hour intensivist improves the outcomes of adult patients in the ICU.
Literature review
Van der Wilden, Schmidt, Chang, Bittner, Cobb, Velmahos, & King (2013) conducted a quantitative retrospective study at a Massachusetts hospital, and investigated if there were positive patient outcomes to staffing 24/7 intensivist in a Surgical Intensive Care Unit (SICU). The 26-month study had a purposeful sample of total of 2,829 patients (Van der Wilden et al., 2013). Prior to implementation, this hospital staffed an intensivist during the day from 7am-5pm, and afterwards they were on call. At night, this SICU was covered by residents and/or critical care fellows. This study collected data such mortality rate, length of stay, readmission rate and days on mechanical ventilation. They also collected Acute Physiology and Chronic Health Evaluation II (APACHE II) scores, which helps estimate the patient's ICU mortality (Van der Wilden et al., 2013). This study conducted statistical analysis by using chi square for category variables, and used t-tests to compare continuous variables; all values with P <0.05 were considered significant (Van der Wilden et al., 2013). Implementation of 24/7 staffing did show that patients received less blood products and imaging, thereby saving money. However, they were not able to find sufficient evidence to suggest that 24/7 intensivist staffing improved morbidity or mortality. Researchers concluded that this might have been due the "highly structured and protocolized environment" of the SICU (Van der Wilden et al., 2013). Therefore, all patients that come in with the same type of diagnosis, such as sepsis, came with a specific order set. An ICU such as this, already has several protocols in place that nurses can resort to, therefore, not requiring the need for an intensivist to be staffed 24-hours a day.
Reineck, Wallace, Barnato, & Kahn (2013) conducted a quantitative retrospective cohort study to see if the quality of end of life care in ICU patients would be different if they had a 24-hour intensivist. The statistical analysis used to compare hospitals with and without 24hr intensivist for this study was the Whitney test for continuous variables, and Fisher's exact for categorical variables. For patient characteristics, a t-test was used for continuous variables and chi-square for categorical variables. All tests used the two- tailed test with a significance level of 0.05. The researches obtained APACHE II scores from patients; the study included 64,752 patients from 49 ICUs, after performing exclusion and inclusion criteria, they were left with a sample 3,553 (Reineck et al., 2013). They found that during the night, there was a decrease in the amount of deaths occurred when the intensivists were staffed for 24-hours. They also found that there was a 2.5 day decrease from the admission date to death, meaning that patient died an average of 2.5 days earlier than those not staffed with an intensivist all day (Reineck et al., 2013). They also defined death as patients who both were decreased and opted to go to hospice after their ICU admission. The researchers attributed this finding to intervening earlier and discussing end of life issues with the patient and family. In discussing patient prognosis and end of life issues immediately, researchers believed that this helped to improve the quality of life for the patient and helped forgo futile life sustaining treatments.
Kerlin, Harhay, Kahn, & Halpern (2015) conducted a quantitative retrospective cohort study to investigate different night time staffing model on patient outcomes and mortality risk. The different staffing models were categorized as: intensivists, non-attending intensivist, trainee (resident or fellows), and no physicians (Kerlin et al., 2015). They obtained their purposeful sample from Project International Mission for Prognosis and Analysis of Clinical Trials database from 2001 to 2008. Kerlin et al., (2015) calculated each patients Mortality Prediction Model (MPM). After the inclusion and exclusion criteria there were 270,742 patients that were in the study. Statistical analysis used was descriptive statistics and chi square test (Kerlin et al., 2015). Kerlin et al., (2015) found that there was no difference in mortality or hospital length of stay. They found that patients were on mechanical ventilation longer if they were in the group with the attending nonintensivist. Unexpectedly this study was able to associate lower mortality risk when there was no intensivist available during the night, which may be due to differences in how end of life care is treated. A limitation of this study was that the sample obtained was older, and the medical technology or practices might have advanced since that period of time.
Baharoon, Alyafi, Tamim, Al-Jahdali, Alsafi, Al-Sayyari, & Ahmed (2016) conducted a quantitative retrospective study to see the impacts on patient outcomes when there was a mandatory 24-hour intensivist on site versus an on-demand intensivist. Method of obtaining data was through National Guard Health Affairs, which is a health care provider in Saudi Arabia. Researches used two similar ICU units and divided it into group A and B, one with 24-hour intensivist and the other with an intensivist that is available during the day and on call at night (Baharoon et al., 2016). They used Acute Physiology and Chronic Health Evaluation II (APACHE II) to score the illness of the patient (Baharoon et al., 2016). The descriptive analysis and outcome variables were assessed with chi-square and student t-test, and a statistical significance of P < 0.05 was used (Baharoon et al., 2016). Baharoon et al., (2016) performed their statistical analysis using Statistical Analysis Software. There was purposive sample of 1,921 patients between both units was obtained from ICU admissions from January 2004 to December 2005 (Baharoon et al., 2016). Results showed that there was a reduced mortality rate among medical patients but not with trauma or surgical patients with the 24-hour intensivist. The limitation of this study is that it may not be applicable to everyone due to its geographic location. There might be differences in the way the United States provides care versus how Saudi Arabia provides care, thus not making it generalizable to everyone. Baharoon et al., (2016) also speculated that ICUs that do not have critically sick patients may not benefit from having an intensivist 24 hours a day, and those who are really sick may still have poor prognosis despite having a doctor available 24 hours a day.
Adıgüzel, Karakurt, Moçin, Takır, Saltürk, Kargın, & Güngör (2015) conducted a retrospective, cross-sectional, observational study to see if full time ICU staff made a positive impact on patients who were on mechanical ventilation. They collected data patient data from a teaching hospital in a level II ICU from January 2006 to December 2007. They collected APACHE II scores, and inclusion and exclusion criteria, and they used stratification to obtain the patient population (Adıgüzel et al., 2015). Adıgüzel et al., (2015) used the Mann-Whitney-U test, and Chi-square test, and P value of <0.05 was used for statistical significance. (Adıgüzel et al., 2015). There was a total of 425 patients was used and there were two groups, one with a periodic intensivist, and another group with 24-hour intensivist (Adıgüzel et al., 2015). The group with the 24-hr intensivist showed decrease in duration in mechanical ventilation and length of stay, however, they both showed similar mortality rates among both groups. Findings suggest that the decrease in mechanical ventilation was possibly due to intensivist being able to control ventilation settings throughout the day versus only once in the morning.
Discussion
Most of these studies discussed in this literature review used a retrospective design which is considered a limitation due to poor control and possible confounding research biases. To have more control and reduce bias of these studies, an experimental approach is best. Perhaps the researchers used a retrospective design due to it being readily available and because it's more cost effective. Another limitation of some studies is that the geographic location, environment of the ICU, and the protocols in each of the ICUs differ. Therefore, it is difficult to measure outcomes such as mortality rates when each ICU may evaluate and perform tasks differently. All of the studies had inclusion and exclusion criteria to help with the selection of the patient population. Inclusion criteria included variables such as diagnosis and age. A limitation of the samples used in these studies discussed is that most of them used purposeful sampling. Purposeful samples are generally a disadvantage due to bias and generalizability.
Some other similarities are that all of the researchers used ICU patients as their target population. Also, most findings of these studies suggest that there is no difference in mortality rates in ICU patients when the unit is staffed all day with intensivists versus those that are staffed part of the day. Although, most studies found that there is no difference in mortality rates, there was a decrease in average length of stays, blood products administered, imaging orders, and reduced days on mechanical ventilation. Therefore, having an intensivist staffed on the unit 24 hours a day helps with properly assessing the patient, and making appropriate adjustments to their plan of care. This is a positive outcome that helps reduce unnecessary health care expenditures, thereby, improving the quality of the patient. The study conducted by Baharoon et al., (2016) had conflicting findings of mortality rates compared to the other studies. A possible reason may be that this study took place in Saudi Arabia, where their medical practices may differ. It can also be due to the type of illnesses encountered and the general health of that geographic location. Other limitations of these studies is that that most researchers collected their data from early 2000s, and much of the medical technology might have changed by now. Therefore, it is possible that patient outcomes may differ due to technological advancement and through evidence based practice guidelines that have been implemented since the study came out.
Another strength of all the studies is that they used a p value of 0.05 to measure whether an outcome was significant. Other similar findings from all the studies is that they used a scoring criteria to predict the severity of the ICU patient. The scoring that 4/5 studies discussed in this paper used APACHE II, and the other study used the MPM to predict the outcomes for each patient. According to Salluh, & Soares (2014), "ICU scoring systems provide a valuable framework to characterize patients' severity of illness for the evaluation of ICU performance, for quality improvement initiatives and for benchmarking purposes." By including the APACHE II and MPM scores, researchers were able to include, exclude, and evaluate their findings to see if results were due to patients having a higher risk associated due to their APACHEII or MPM scores.
Conclusions
Taking care of ICU patients is complex, comprehensive, and timing is often crucial for survival for this vulnerable population. Differences in patient outcomes can be influenced by individual differences, practices, resources, and protocols employed by the institutions and doctors. There have been many studies that have mixed findings on the 24-hour staffing of intensivist, many mention that it does not improve mortality rates, but it does show improvements in other areas such as, reducing amount of days on mechanical ventilation. Although these studies do not show a reduction in mortality, they also do not show a negative correlation to patient outcomes when staffed 24-hours a day. Instead, these studies help with reducing orders for imaging or labs. Therefore, there are still some positive outcomes that are being shown. However, there is still not strong enough data to support a mandatory change for 24-hour intensivist in the ICU.
It is also important to discuss that even though 24-hour intensivists may be something that all hospitals may want to implement they may not be able to financially employ 24-hour intensivists, therefore, even if studies are showing there are can be some improvements in patient mortality and outcomes, it may not be feasible to attain in most hospitals. The implementation of protocols such as the ones Van der Wilden et al., (2013) mentioned and can help those hospitals with limited financial resources. Studies such as Van der Wilden et al., (2013) did bring up that the reason why the study did not show significance in mortality rates with 24-hr versus day versus day time intensivists may have been due to the highly structured ICU and intense protocols. This may be an option for ICUs to adopt, as it may be cost effective and can reduce the need to implement 24-hour intensivists. Nurses could follow an evidenced based protocol that outlines parameters that is initiated by intensivist. Within the protocol, nurses would then need to notify MD after patient meets certain parameters or it patient not improving after implementation of the protocol.
In addition to financial constraints, there may also be a limited number of doctors trained in critical care medicine, therefore, even if staffing the hospital with 24-hour intensivist was obtainable, there may not be enough doctors available to provide this service. An option for these hospitals would be to employ ICU staff with nurse practitioners trained in critical care. A literature review conducted by White, Kokiousis, Ensminger, & Shirey (2017), found that supplementing intensivist staffing with nurse practitioners can positively impact patient outcomes (in terms of mortality, patient satisfaction and length of stay) and it could help reduce stress and burnout for intensivists. Additionally, Scherzer, Dennis, Swan, Kavuru, & Oxman (2017) found that there was no difference in patient mortality between a nurse practitioner and resident. Gershengorn, Wunsch, Wahab, Leaf, Brodie, Li, & Factor (2011) also found that nurse practitioners and physician assistants in a medical ICU are able to provide safe quality care and are a great alternative to staffing an ICU.
In order to gain more understanding the effects of 24-hour intensivists, more studies need to examine the relationship between adverse effects and positive outcomes. In light of the findings from these articles, it would also be equally important to investigate protocols in the ICU the benefits to patients. This could help potentially help those hospitals that may not be able to financially afford, or those that are located in areas where not many intensivists reside. If more studies are able to find that it is beneficial to have someone on staff 24-hours a day, hospital administrators can also start to think about hiring nurse practitioners and physician's assistants to help fill any shortage that the area may be experiencing. After being trained in specialty areas such as critical care, studies have shown that nurse practitioners help promote positive outcomes in the ICU and produce similar outcomes or better than residents. In order to find evidence based practice, it is essential to have research proven strategies to help identify and promote quality care for all patients.
References
Adıgüzel, N., Karakurt, Z., Moçin, Ö. Y., Takır, H. B., Saltürk, C., Kargın, F., & Güngör, G.
(2015). Full-Time ICU Staff in the Intensive Care Unit: Does It Improve the Outcome?
Turk Toraks Dergisi / Turkish Thoracic Journal, 16(1), 28-32. doi:10.5152/ttd.2014.4317
Baharoon, S., Alyafi, W., Tamim, H., Al-Jahdali, H., Alsafi, E., Al-Sayyari, A., & Ahmed, Q.
(2016). Continuous Mandatory Onsite Consultant Intensivists in the ICU: Impacts on
Patient Outcomes. Journal of Patient Safety, 12(2), 108-113
Gershengorn, H., Wunsch, H., Wahab, R., Leaf, D., Brodie, D., Li, G., & Factor, P. (2011).
Impact of nonphysician staffing on outcomes in a medical ICU. Chest, 139(6), 1347-
1353. doi:10.1378/chest.10-2648
Kerlin, M. P., Harhay, M. O., Kahn, J. M., & Halpern, S. D. (2015). Nighttime intensivist
staffing, mortality, and limits on life support: a retrospective cohort study. Chest, 147(4),
951-958. doi:10.1378/chest.14-0501
Reineck, L. A., Wallace, D. J., Barnato, A. E., & Kahn, J. M. (2013). Nighttime intensivist
staffing and the timing of death among ICU decedents: a retrospective cohort study.
Critical Care, 17(3), R216. doi:10.1186/cc13033
Salluh, J. F., & Soares, M. (2014). ICU severity of illness scores: APACHE, SAPS and MPM.
Current Opinion in Critical Care, 20(5), 557-565. doi:10.1097/MCC.0000000000000135
Scherzer, R., Dennis, M. P., Swan, B. A., Kavuru, M. S., & Oxman, D. A. (2017). A Comparison
of Usage and Outcomes Between Nurse Practitioner and Resident-Staffed Medical ICUs.
Critical Care Medicine, 45(2), e132-e137. doi:10.1097/CCM.0000000000002055
Van der Wilden, G., Schmidt, U., Chang, Y., Bittner, E., Cobb, J., Velmahos, G., & King, D.
(2013). Implementation of 24/7 intensivist presence in the SICU: Effect on processes of
care. Journal of Trauma & Acute Care Surgery, 74(2), 563-567.
doi:10.1097/TA.0b013e31827880a8
White, T., Kokiousis, J., Ensminger, S., & Shirey, M. (2017). Supplementing Intensivist Staffing
With Nurse Practitioners: Literature Review. AACN Advanced Critical Care, 28(2), 111-
123. doi:10.4037/aacnacc2017949
---
Are you busy and do not have time to handle your assignment? Are you scared that your paper will not make the grade? Do you have responsibilities that may hinder you from turning in your assignment on time? Are you tired and can barely handle your assignment? Are your grades inconsistent?
Whichever your reason is, it is valid! You can get professional academic help from our service at affordable rates. We have a team of professional academic writers who can handle all your assignments.
Plagiarism free papers
Timely delivery
Any deadline
Skilled, Experienced Native English Writers
Subject-relevant academic writer
Adherence to paper instructions
Ability to tackle bulk assignments
Reasonable prices
24/7 Customer Support
Get superb grades consistently
Online Academic Help With Different Subjects
Literature
Students barely have time to read. We got you! Have your literature essay or book review written without having the hassle of reading the book. You can get your literature paper custom-written for you by our literature specialists.
Finance
Do you struggle with finance? No need to torture yourself if finance is not your cup of tea. You can order your finance paper from our academic writing service and get 100% original work from competent finance experts.
Computer science
Computer science is a tough subject. Fortunately, our computer science experts are up to the match. No need to stress and have sleepless nights. Our academic writers will tackle all your computer science assignments and deliver them on time. Let us handle all your python, java, ruby, JavaScript, php , C+ assignments!
Psychology
While psychology may be an interesting subject, you may lack sufficient time to handle your assignments. Don't despair; by using our academic writing service, you can be assured of perfect grades. Moreover, your grades will be consistent.
Engineering
Engineering is quite a demanding subject. Students face a lot of pressure and barely have enough time to do what they love to do. Our academic writing service got you covered! Our engineering specialists follow the paper instructions and ensure timely delivery of the paper.
Nursing
In the nursing course, you may have difficulties with literature reviews, annotated bibliographies, critical essays, and other assignments. Our nursing assignment writers will offer you professional nursing paper help at low prices.
Sociology
Truth be told, sociology papers can be quite exhausting. Our academic writing service relieves you of fatigue, pressure, and stress. You can relax and have peace of mind as our academic writers handle your sociology assignment.
Business
We take pride in having some of the best business writers in the industry. Our business writers have a lot of experience in the field. They are reliable, and you can be assured of a high-grade paper. They are able to handle business papers of any subject, length, deadline, and difficulty!
Statistics
We boast of having some of the most experienced statistics experts in the industry. Our statistics experts have diverse skills, expertise, and knowledge to handle any kind of assignment. They have access to all kinds of software to get your assignment done.
Law
Writing a law essay may prove to be an insurmountable obstacle, especially when you need to know the peculiarities of the legislative framework. Take advantage of our top-notch law specialists and get superb grades and 100% satisfaction.
What discipline/subjects do you deal in?
We have highlighted some of the most popular subjects we handle above. Those are just a tip of the iceberg. We deal in all academic disciplines since our writers are as diverse. They have been drawn from across all disciplines, and orders are assigned to those writers believed to be the best in the field. In a nutshell, there is no task we cannot handle; all you need to do is place your order with us. As long as your instructions are clear, just trust we shall deliver irrespective of the discipline.
Are your writers competent enough to handle my paper?
Our essay writers are graduates with bachelor's, masters, Ph.D., and doctorate degrees in various subjects. The minimum requirement to be an essay writer with our essay writing service is to have a college degree. All our academic writers have a minimum of two years of academic writing. We have a stringent recruitment process to ensure that we get only the most competent essay writers in the industry. We also ensure that the writers are handsomely compensated for their value. The majority of our writers are native English speakers. As such, the fluency of language and grammar is impeccable.
What if I don't like the paper?
There is a very low likelihood that you won't like the paper.
Reasons being:
When assigning your order, we match the paper's discipline with the writer's field/specialization. Since all our writers are graduates, we match the paper's subject with the field the writer studied. For instance, if it's a nursing paper, only a nursing graduate and writer will handle it. Furthermore, all our writers have academic writing experience and top-notch research skills.
We have a quality assurance that reviews the paper before it gets to you. As such, we ensure that you get a paper that meets the required standard and will most definitely make the grade.
In the event that you don't like your paper:
The writer will revise the paper up to your pleasing. You have unlimited revisions. You simply need to highlight what specifically you don't like about the paper, and the writer will make the amendments. The paper will be revised until you are satisfied. Revisions are free of charge
We will have a different writer write the paper from scratch.
Last resort, if the above does not work, we will refund your money.
Will the professor find out I didn't write the paper myself?
Not at all. All papers are written from scratch. There is no way your tutor or instructor will realize that you did not write the paper yourself. In fact, we recommend using our assignment help services for consistent results.
What if the paper is plagiarized?
We check all papers for plagiarism before we submit them. We use powerful plagiarism checking software such as SafeAssign, LopesWrite, and Turnitin. We also upload the plagiarism report so that you can review it. We understand that plagiarism is academic suicide. We would not take the risk of submitting plagiarized work and jeopardize your academic journey. Furthermore, we do not sell or use prewritten papers, and each paper is written from scratch.
When will I get my paper?
You determine when you get the paper by setting the deadline when placing the order. All papers are delivered within the deadline. We are well aware that we operate in a time-sensitive industry. As such, we have laid out strategies to ensure that the client receives the paper on time and they never miss the deadline. We understand that papers that are submitted late have some points deducted. We do not want you to miss any points due to late submission. We work on beating deadlines by huge margins in order to ensure that you have ample time to review the paper before you submit it.
Will anyone find out that I used your services?
We have a privacy and confidentiality policy that guides our work. We NEVER share any customer information with third parties. Noone will ever know that you used our assignment help services. It's only between you and us. We are bound by our policies to protect the customer's identity and information. All your information, such as your names, phone number, email, order information, and so on, are protected. We have robust security systems that ensure that your data is protected. Hacking our systems is close to impossible, and it has never happened.
How our Assignment  Help Service Works
You fill all the paper instructions in the order form. Make sure you include all the helpful materials so that our academic writers can deliver the perfect paper. It will also help to eliminate unnecessary revisions.
2.      Pay for the order
Proceed to pay for the paper so that it can be assigned to one of our expert academic writers. The paper subject is matched with the writer's area of specialization.
3.      Track the progress
You communicate with the writer and know about the progress of the paper. The client can ask the writer for drafts of the paper. The client can upload extra material and include additional instructions from the lecturer. Receive a paper.
4.      Download the paper
The paper is sent to your email and uploaded to your personal account. You also get a plagiarism report attached to your paper.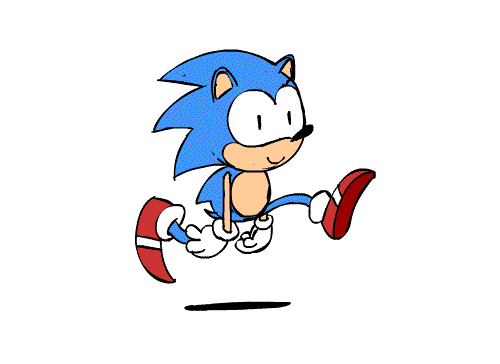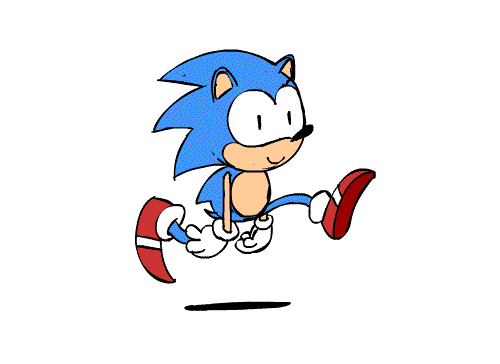 PLACE THIS ORDER OR A SIMILAR ORDER WITH US TODAY AND GET A PERFECT SCORE!!!
---