Chapter 2 From Hide to Heart The Philippine-American War as Race War
There is no question that our men do "shoot niggers" somewhat in the sporting spirit. . . . Undoubtedly, they do not regard the shooting of Filipinos just as they would the shooting of white troops. . . . The soldiers feel that they are fighting with savages, not with soldiers. H. L. WELLS, 1900
The warfare that has extended the boundaries of civilization at the expense of barbarism and savagery has been for centuries one of the most potent factors in the progress of humanity. Yet from its very nature it has always and everywhere been liable to dark abuses. THEODORE ROOSEVELT, 1902
On February 9, 1899, an editorial in the New York Times raised a dangerous crisis of recognition that had broken open in Philippine-American relations over the previous week. The piece, titled "The Status of the Filipinos," promoted the Senate ratification of the Treaty of Paris, which would formally transfer sovereignty over the Philippines, Puerto Rico, and Cuba to the United States. With that treaty, Spain's former subjects in the Caribbean and the Pacific would become "dependent people under a military government established by the President." The problem was that over the previous half year in the Philippines "several thousand of these new dependent peoples of ours" had "gone through the motions of setting up a Government at Malolos." American troops had been greeted as something less than liberators. On the contrary, Filipinos had decided "we are invaders of their land" and, in the past week, had "taken up arms against us." What was the status of the "rebels" at this strange moment of transition? As "Spanish subjects not yet denationalized," they were not yet external to Spain and thus could not be "regarded as the public enemy." At the same time, as Congress had not yet established their status, they were not yet internal to the United States and did "not as yet owe us allegiance." The only way to resolve the paradox was to exchange ratifications with Spain: the passage of formal, legal sovereignty from Spain to the United States would legally invent an "insurrection," with the revolutionaries' status becoming "that of insurgents against their own Government." At the same moment, the "name and nature of their offense" would change. While Americans might recognize and "look with leniency" on rebels who "had been persuaded to consider themselves an independent nation resisting a foreign foe," once "our sovereignty" was established "the fiction of an independent Government at Malolos" could not be tolerated any more than "we tolerated it at Richmond some years ago." Formal annexation by treaty would simultaneously dissolve the United States' foreignness in the Philippines, turn imperial war into civil war, and convert the soldiers of the Philippine Army into "insurrectionists." Ridding Filipinos of their "delusions" would be "painful work" but
Kramer, Paul A.. <i>Blood of Government : Race, Empire, the United States, and the Philippines</i>, The University of North Carolina Press, 2006. ProQuest Ebook Central, http://ebookcentral.proquest.com/lib/ucsc/detail.action?docID=413334. Created from ucsc on 2019-05-24 22:52:58.
C op
yr ig
ht ©
2 00
6. T
he U
ni ve
rs ity
o f N
or th
C ar
ol in
a P
re ss
. A ll
rig ht
s re
se rv
ed .
necessary for the "peace" of what the editorial preemptively and prematurely called "our domain."1
The Senate would take the editorialist's advice, inventing the "Philippine Insurrection" in the process. While it was not the absolute beginning point of Philippine-American history, the war between the United States and the Philippines dramatically changed the histories of both societies and the history of their interconnection. Within U.S. military history, the war was the United States' first of many troop deployments in Asia in the twentieth century and delivered the United States an important, if vulnerable, site for the projection of force.2 Within the history of the United States' "informal empire," the war led to the acquisition of naval bases and coaling stations that facilitated U.S. commercial penetration into the region. As a moment in U.S. political and cultural history, the war prompted significant debates on American national exceptionalism, the meanings of "empire," and the racial and political implications of colonial war and occupation.
The war marks an equally important set of transitions in Philippine history. For Filipinos, the war meant trading—after an eight-month interval of embattled political independence—one imperial antagonist for another. In military terms, it involved the continuation of the revolution against a newly arrived and ill-prepared force. Socially, it meant widespread destruction, dislocation, and death that would cast a long shadow over the coming decades. Politically, it led to the reconsolidation of urban and rural elite structures that more radical sectors of the revolution had challenged, as former revolutionary leaders came to negotiate with the U.S. invaders over terms of peace and collaboration. Where Philippine history crosses over into U.S. historical consciousness, the "Philippine Insurrection" is nearly always rushed through on the way to a regime of benevolence and uplift. In the present account, by contrast, the latter cannot be understood without the former: the war's patterns of violence and race-making set many of the terms for subsequent colonial state-building and Filipino-American politics. The ragged outer edge of the war in chronological terms—it was declared to be over many times before its actual close—was representative of the way the conflict shaped the "postwar" order. Born in violence, the United States' colonial period of the next five decades would be characterized by a tense and brutal dialectic of force and "attraction."
Specifically, this chapter sees the Philippine-American War as race war: a war whose ends were rationalized in racial terms before domestic publics, one in which imperial soldiers came to understand indigenous combatants and noncombatants in racial terms, one in which race played a key role in bounding and unbounding the means of colonial violence, and in which those means were justified along racial lines.3 While race has long been an emphasis of the war's historians, both in terms of troop conduct and domestic U.S. debate, this chapter emphasizes the contingency and indeterminacy of the process by which the United States' racial-imperial ideologies took shape.4 Rather than featuring the "projection" or "export" of
Kramer, Paul A.. <i>Blood of Government : Race, Empire, the United States, and the Philippines</i>, The University of North Carolina Press, 2006. ProQuest Ebook Central, http://ebookcentral.proquest.com/lib/ucsc/detail.action?docID=413334. Created from ucsc on 2019-05-24 22:52:58.
C op
yr ig
ht ©
2 00
6. T
he U
ni ve
rs ity
o f N
or th
C ar
ol in
a P
re ss
. A ll
rig ht
s re
se rv
ed .
preexisting formations, the war prompted, and was in turn fundamentally structured by, a process of racialization in which race-making and war-making were intimately connected.
This contingency was due to the entanglement of race-making in the ongoing problematic of recognition. Both sides in the conflict sought to justify their ends in the war, and their means in fighting it, before American and international publics. Defenders of the Philippine Republic argued that their war was one of national liberation and self-defense and sought recognition for Philippine independence in terms of Filipino socio-cultural standing and "civilization," in ways similar to the earlier Propaganda movement. On the United States' side, the promotion of the ends of imperial war led to two interconnected processes of racialization. In the first, American imperialists racialized themselves as "Anglo-Saxons" in order to legitimate the controversial U.S. war as racially and historically inevitable: Americans were inheritors of Anglo-Saxon virtues, foremost among them the capacity for empire-building. Where "anti- imperialists" claimed, often in national-exceptionalist terms, that the war was contrary to U.S. republican traditions, imperialists would counter that racial-exceptionalist traditions of Anglo- Saxon empire-building went deeper. In the second, American imperialists would, in the interests of derecognizing the Philippine Republic, racialize Philippine society into a set of fragmented and warring "tribes" that were "incapable" of nationality. What might otherwise appear to be an emerging nation and state in the islands was merely the illegitimate will-to- power of a single tribe of Tagalogs over the others. As projects to justify the ends of U.S. imperial war, the Anglo-Saxonizing of the United States and the tribalization of the Philippines were mutually constitutive.
Each side would also seek recognition of its cause in its means of fighting. On the Philippine side, it was hoped that powerful, "civilized" countries might acknowledge the republic if its forces fought a civilized war, waged in conventional formations, demonstrated discipline, and treated prisoners humanely. War would be a Propaganda movement by other means. American soldiers, officers, and policy makers acknowledged a similar relationship between civilization and war. But within the Euro-American world, patterns of warfare were important markers of racial status: civilized people could be recognized in their civilized wars, savages in their guerrilla ones. This interconnection meant that race-making and changing strategies and tactics moved together in a dark, violent spiral. When Filipino forces adopted guerrilla tactics after 1899, for example, Americans recognized in it the work of savages rather than soldiers: not just another set of tactics, guerrilla war was the inherent war of preference of "lower races." This racialization of guerrilla war raised the central question of whether Filipinos, in waging a savage war, were owed the restraints that defined civilized war. Many U.S. soldiers and officers answered this question negatively.5 In numerous settings, guerrilla war developed into a war of racial exterminism in which Filipino combatants and noncombatants were understood by U.S. troops to be legitimate targets of violence. The heart of the United States' emerging imperial racial formation was rich in contradictions: the people
Kramer, Paul A.. <i>Blood of Government : Race, Empire, the United States, and the Philippines</i>, The University of North Carolina Press, 2006. ProQuest Ebook Central, http://ebookcentral.proquest.com/lib/ucsc/detail.action?docID=413334. Created from ucsc on 2019-05-24 22:52:58.
C op
yr ig
ht ©
2 00
6. T
he U
ni ve
rs ity
o f N
or th
C ar
ol in
a P
re ss
. A ll
rig ht
s re
se rv
ed .
of the Philippines did not possess enough of what Gen. Arthur MacArthur would call "ethnological homogeneity" to constitute a nation-state, but they did have enough to be made war upon as a whole.6
Tensions of Recognition The forces that pushed the Asiatic Squadron out to Manila Bay were complex and continue to be debated by historians.7 As early as late 1897, officers in the Navy Department and Naval War College anticipating war with Spain had drafted war plans that included the temporary occupation of Manila in order to deny Spain revenue, to provide a base of operations, and to gain leverage for a more favorable peace settlement.8 These war plans were compatible with, if they were apparently developed independently of, a political elite aggressively committed to overseas empire, advocates of a "large policy," such as Assistant Secretary of the Navy Theodore Roosevelt and Senator Henry Cabot Lodge, Republican of Massachusetts. In late 1897 and early 1898, both men pressured President William McKinley to see geopolitical opportunity in the war with Spain: by seizing Spain's largest Asian colony—in whole or in part—the United States would gain a strategic foothold from which to wedge open China's markets, a rationale for building up U.S. naval strength, and the recognition and respect of the world's imperial powers.
February 15, 1898, provided large-policy advocates the opening they had hoped for, when the USS Maine exploded mysteriously in Havana harbor, where it had been sent to hold American options open and to protect the property of U.S. citizens. An investigatory commission suspected Spanish weapons of mass destruction, and the Maine disaster was assumed to be the work of Spanish treachery by interventionists in the McKinley administration and in the imperialist press. While the advocates of intervention called for the "liberation" of Cuba, just ten days after the disaster, Roosevelt ordered Commodore George Dewey and the Asiatic Squadron to depart San Francisco for Hong Kong to await further instructions. Following a U.S. declaration of war, Dewey was to proceed to Manila Bay to engage Spanish naval forces there.
Looming war between Spain and the United States finally gained Filipinos elements of the recognition and reform from Spanish authorities that Propaganda writers had sought since the 1880s. Rumors of a westbound U.S. Navy and a sudden need for Filipino allies to defend the islands loosened the Spanish reform imaginary, at least in instrumental terms. With blood from the San Nicolas massacre hardly dry, the new governor-general, Basilio Augustín, inaugurated both a Filipino militia and a consultative assembly, staffed by conservative Filipino elites.9
With others, Archbishop Bernardino Nozaleda hastily reknotted previously irrelevant ties of blood and history, calling on indios to fight off the Americans, "who lack the Catholic faith of Spain," who have "not the maternal blood, nor the noble magnanimity, nor the community of
Kramer, Paul A.. <i>Blood of Government : Race, Empire, the United States, and the Philippines</i>, The University of North Carolina Press, 2006. ProQuest Ebook Central, http://ebookcentral.proquest.com/lib/ucsc/detail.action?docID=413334. Created from ucsc on 2019-05-24 22:52:58.
C op
yr ig
ht ©
2 00
6. T
he U
ni ve
rs ity
o f N
or th
C ar
ol in
a P
re ss
. A ll
rig ht
s re
se rv
ed .
interests of history, dating back to more than three centuries." Americans, unlike the Spanish, did not have "the mixture of blood that circulates through the veins of many of us," blood that "in a hundred glorious deeds" had been shed "in our common defense, united by a common brotherhood, the sons of the mother country and of the colony." Americans would establish "an insuperable barrier . . . between [you] and your vainglorious masters."10
Exiled revolutionaries were divided and willing to play both sides. The end of April 1898 saw Miguel Malvar in Hong Kong negotiating with Spaniards for autonomy and Emilio Aguinaldo in Singapore negotiating with a U.S. consul for recognition of Philippine independence. From late March to early April, Aguinaldo had a number of meetings with Captain Wood, acting on behalf of Commodore Dewey, who had urged him to return and continue the revolution, assuring him that Americans would supply him with necessary arms. By Aguinaldo's account, Wood had stated that the United States was "a great and rich nation and neither needs nor desires colonies"; he would not put these commitments in writing without Dewey's approval.11 Later that month, Aguinaldo received yet more enthusiastic assurances from the U.S. consul at Singapore, E. Spencer Pratt, who summoned him to a private meeting. Again according to Aguinaldo, Pratt urged him to continue the revolution, citing the advent of war between Spain and the United States; he held up the Teller Amendment, disallowing a permanent Cuban colony, as evidence that the United States had no intent to occupy the Philippines. Like Wood, he would not commit these promises to writing. Pratt arranged for Aguinaldo's travel back to Hong Kong, where he might meet with Dewey himself; before leaving, Aguinaldo arranged for Pratt to purchase arms for the revolution.
The United States declared war against Spain on April 25, and Dewey was ordered to proceed immediately to Manila Bay to engage the Spanish squadron. Where Aguinaldo had hoped Dewey would recognize the revolution by carrying him back to Manila Bay triumphantly in his flagship, he discovered upon arrival in Hong Kong that Dewey had left without him. The U.S. consul in Hong Kong, Rounseville Wildman, informed Aguinaldo that Dewey had left instructions for him to arrange for Aguinaldo's return to the Philippines; Wildman also agreed to purchase arms for the revolutionaries, although a second shipment never materialized despite completed payments.
On May 1, the U.S. Asiatic Squadron utterly destroyed the Spanish naval forces at Manila Bay, and the revolutionaries in Hong Kong debated strategy. Aguinaldo wanted a written promise of recognition from Dewey but also felt compelled to establish a revolutionary government quickly before his rivals could. The exiles were deeply suspicious of U.S. intentions, as reflected in a late-April circular sent to Manila with José Alejandrino, who had been allowed to travel with Dewey. The present situation, stated the circular, was "exceedingly dangerous for the Philippines." Having engaged in discussions with the consuls and Dewey, the exiles had "infer[red] that they are trying to make colonies of us, although they
Kramer, Paul A.. <i>Blood of Government : Race, Empire, the United States, and the Philippines</i>, The University of North Carolina Press, 2006. ProQuest Ebook Central, http://ebookcentral.proquest.com/lib/ucsc/detail.action?docID=413334. Created from ucsc on 2019-05-24 22:52:58.
C op
yr ig
ht ©
2 00
6. T
he U
ni ve
rs ity
o f N
or th
C ar
ol in
a P
re ss
. A ll
rig ht
s re
se rv
ed .
said they would give us independence." It was "advisable to simulate belief at the same time equipping ourselves with arms." A part of the revolutionary forces would "aid the Americans by fighting with them in order to conceal our real intentions," while "part will be held in reserve." If the United States "triumphs and proposes a colony we shall reject such offer and rise in arms."12
While Dewey had severed the transoceanic cable, and the character of his victory remained unclear in Washington, McKinley ordered U.S. troops to be sent to the Philippines. Mobilization efforts in the Spanish-Cuban-American War attempted to balance the competing demands of state National Guard units for participation and the War Department's desire for sufficient manpower and an efficient, trained force. An initial plan for the expansion of regular forces to 67,000 and the use of only 60,000 volunteers failed, and McKinley called instead for 125,000 volunteers, undermining any hopes for an orderly mobilization or a trained fighting force. During the chaotic period that followed, new volunteers would be sworn into federal service through an additional oath of enlistment to serve for the duration of the war. The first three expeditions left San Francisco to great fanfare between May 25 and June 27; by late July, nearly 11,000 U.S. soldiers had arrived. Among them were fifteen state volunteer units, who would remain in the islands until mid-1899, when they would be replaced by regular army units. Officers and ordinary soldiers admitted complete ignorance regarding the character of the islands or their people; they were also unclear as to the exact nature of their mission.
The victorious dewey held Aguinaldo at arm's length until mid-May, sending a cruiser to bring him to Manila. The content of their meetings remains unclear, the controversy hinging on different understandings, and manipulations, of the symbolism of recognition. Aguinaldo claimed Dewey had honored him as a general, urged the lifting of a Philippine flag, and promised U.S. recognition of Philippine independence. Dewey had supplied arms to the revolutionaries upon their landing in Cavite on May 19. On the twenty-sixth, Secretary of the Navy John D. Long cabled Dewey warning him to avoid "political alliances with the insurgents or any faction in the Islands that would incur liability to maintain their cause in the future"; on June 3, Dewey answered that he had complied.13 At the same time, Dewey had "given [Aguinaldo] to understand that I consider insurgents as friends, being opposed to a common enemy."14
Aguinaldo quickly mobilized forces throughout the region to resume the aborted revolution. In doing so, he was extremely aware of the tenuous diplomatic position in which the revolution found itself and urged a "civilized" war on Spanish land forces. The quest for recognition must continue in the context of war. "[I]n respect to our conduct," he wrote in a May 21 proclamation, he had informed Dewey and "other nations" that "we shall carry on a modern war." When a Spaniard surrendered, "he must be pardoned and treated well," so that subsequently "you will see that our reputation will be very good in the eyes of all Europe,
Kramer, Paul A.. <i>Blood of Government : Race, Empire, the United States, and the Philippines</i>, The University of North Carolina Press, 2006. ProQuest Ebook Central, http://ebookcentral.proquest.com/lib/ucsc/detail.action?docID=413334. Created from ucsc on 2019-05-24 22:52:58.
C op
yr ig
ht ©
2 00
6. T
he U
ni ve
rs ity
o f N
or th
C ar
ol in
a P
re ss
. A ll
rig ht
s re
se rv
ed .
which will declare for our independence." If "we do not conduct ourselves thus," he warned, "the Americans will decide to sell us or else divide up our territory, as they will hold us incapable of governing our land."15 Aguinaldo's predictive sense and success in controlling his troops were conveyed in a subsequent report by U.S. consul O. F. Williams. While Spaniards in the campaign had "cruelly and barbarously slaughter[ed] Filipinos taken in arms" and "often noncombatants, women, and children," Williams observed, victorious insurgents would "spare life, protect the helpless, and nurse, feed, and care for Spaniards taken prisoner and for Spanish wounded as kindly as they care for the wounded fallen in their own ranks." In doing so they were, of course, "following American example."16
Aguinaldo took advantage of his consolidation of revolutionary forces to declare the Philippine Islands independent at a ceremony held on June 12 in Cavite, three weeks after the first U.S. expedition's departure from San Francisco. Such a declaration might galvanize the Filipino populace behind Aguinaldo's leadership and simultaneously raise the stakes in negotiations with the United States and other powers, from the recognition of belligerency to the recognition of independent statehood. The "Act of the Proclamation of Independence of the Filipino People" was a bold statement of the "independence of our territory" and the "recovery of our sovereignty." Witnessed by "the Supreme Judge of the Universe" and protected by "the Mighty and Humane North American Nation," the "inhabitants of all these Philippine Islands" asserted their right to be "free and independent," with "every political tie" between the Philippines and Spain "completely severed and annulled." It acknowledged "the Dictatorship" established by Aguinaldo, "the Supreme Chief of the nation," which "this day commences to have a life of its own."17 The "life" of this nation was heralded with the performance of a newly written national anthem, and the Philippine national flag was unfurled for the first time.
The ceremony's success in gaining recognition was ambiguous. Commodore Dewey politely declined an invitation but sent a colonel of artillery, J. M. Johnson, who witnessed the ceremonies and signed the declaration as a witness, "the only foreigner" present.18 Statements of recognition flowed, however, freely from the consuls, Pratt and Wildman. Just days before the declaration, on June 8, a delegation of Filipinos had gone to Pratt's office—decorated simply with a U.S. flag and a portrait of Aguinaldo—and "serenaded" him. Dr. Isidoro de Santos expressed gratitude for Dewey's "moral and material support" through Pratt, "the genuine representative of the great and powerful American Republic." He hoped that "persevering in its humanitarian policy," the United States would "continue to support" Pratt's agreement with Aguinaldo, "that is to say, the independence of the Philippine Islands, under an American protectorate."19 The Straits Times reported Pratt's response the following day. He recalled how, after one hour's meeting, he had decided that Aguinaldo was "the man for the occasion" and arranged his meeting with Dewey, hailing Aguinaldo's "co-operating on land with the Americans at sea."20
Kramer, Paul A.. <i>Blood of Government : Race, Empire, the United States, and the Philippines</i>, The University of North Carolina Press, 2006. ProQuest Ebook Central, http://ebookcentral.proquest.com/lib/ucsc/detail.action?docID=413334. Created from ucsc on 2019-05-24 22:52:58.
C op
yr ig
ht ©
2 00
6. T
he U
ni ve
rs ity
o f N
or th
C ar
ol in
a P
re ss
. A ll
rig ht
s re
se rv
ed .
Wildman was even more exuberantly committed. "Your work and ability has been fully recognized by not only the people of the United States, but by the entire civilized world," he wrote Aguinaldo July 25. He urged Aguinaldo to "stand shoulder to shoulder with our forces" and to prevent "any small differences of opinion and fancied slights" from keeping his troops from "freeing your Islands." Wildman reported ominous word of a European scramble for the islands, which would "require all the power of the United States and Great Britain to keep your Islands in tact [sic] and to hold you as the first man in them." He assured Aguinaldo that he had "vouched for your honesty and earnestness of purpose to the President of the United States and to our people, and they are ready to extend their hand to you as a Brother, and aid you in every laudable ambition." Recalling that the United States had liberated Cuba rather than intervening "for the love of conquest or the hope of gain," he promised that "[w]hatever the final disposition of the conquered territory may be," Aguinaldo could "trust the United States that justice and honor will control all their dealings with you."21
In step with contemporary, preprofessional U.S. diplomatic practice, Pratt and Wildman were in essence independent operators, embracing the rush of history, exaggerating their own authority, and cutting deals opportunistically.22 The State Department belatedly imposed its will. Secretary of State William R. Day rebuked Pratt for failing to "avoid unauthorized negotiations with the Philippine insurgents." Pratt's speech had "occasioned a feeling of disquietude and a doubt as to whether some of your acts may not have borne significance and produced an impression which this Government would be compelled to regret."23 Tensions between metropolitan mandates and local compromises would continue until the outbreak of a second war. Dewey and Thomas Anderson, commander of U.S. Army troops, both had instructions not to communicate directly with Aguinaldo. But Anderson had actively sought Aguinaldo's cooperation, particularly in the delicate matter of the removal of Filipino troops from Cavite so that it might be occupied by U.S. troops. On July 4, 1898, he wrote that he and his forces had "entire sympathy and most friendly sentiments for the native people of the Philippine Islands." Referring to Aguinaldo as "your excellency," he explained that in occupying Cavite, he did "not wish to interfere with your residence here and the exercise by yourself and other native citizens of all functions and privileges not inconsistent with military rule."24 Aguinaldo, suspicious of the arrival of U.S. troops, demanded a written request that would formally recognize his government but ultimately agreed to move his troops prior to the written agreement; the request was never submitted.
Competitive State-Building As Aguinaldo and others feared, the arrival of U.S. Army expeditions from late June through late July turned the balance decisively against their recognition. With additional troop strength, U.S. commanders felt less need for Filipino allies against the Spanish and more concern for the
Kramer, Paul A.. <i>Blood of Government : Race, Empire, the United States, and the Philippines</i>, The University of North Carolina Press, 2006. ProQuest Ebook Central, http://ebookcentral.proquest.com/lib/ucsc/detail.action?docID=413334. Created from ucsc on 2019-05-24 22:52:58.
C op
yr ig
ht ©
2 00
6. T
he U
ni ve
rs ity
o f N
or th
C ar
ol in
a P
re ss
. A ll
rig ht
s re
se rv
ed .
question of how to keep the "insurgents" outside of Manila when it fell. This latter preoccupation emerged in secret dialogues between U.S. and Spanish officers who, understanding their desperately weakened position, agreed to surrender in a prearranged battle in mid-August with the assurance that Filipino troops would not be allowed to enter the city. U.S. officers alerted Filipino forces that the coming battle was to be entirely between Spaniards and Americans. On August 13, Anderson sent a telegram to Aguinaldo warning tersely, "Do not let your troops enter Manila. On this side of the Pasig River you will be under fire."25
That day, U.S. troops stormed the city, facing ineffectual Spanish fire; U.S. commanders charged their soldiers with keeping Filipino forces outside the city, but without engaging them. At one point outside Intramuros, or "Walled City," Filipino forces encountered U.S. troops, which pushed them aside; in some instances, Spaniards caught between them rushed to the U.S. lines for protection. The surrender agreement dissolving Spanish authority in the islands— Spain's final official act following over three hundred years of colonial rule and the United States' first—marked a racial distinction between Spain's "European" and "native" troops.26
Spain's flag was hauled down, and the U.S. flag was raised over Manila, to remain there until the Japanese occupation in 1941. Despite their sense of triumph, American troops were unsettled by conditions that were, in the words of Iowa volunteer Joseph Markey, "the most singular in war's history." Manila was "a city occupied by victorious troops, the enemy walking peacefully in the streets, while the supposed allies are armed and at the very outskirts of the city."27
The exclusion of Filipino troops from Manila was reflected in the first U.S. declaration of sovereignty over the Philippines: the instructions McKinley had given to General Merritt on May 12, which Merritt had translated into Tagalog and Spanish and circulated only on August 14. The instructions, which formally governed Filipino-American relations during the negotiations at Paris, preemptively claimed for the United States a wide degree of sovereignty in the islands. The Philippine Republic, its officers, and its army did not appear in them. In that manufactured vacuum, U.S. commanders were charged with guaranteeing the security of persons and property in the Philippines. They were to be given rights to all public property and were to enforce existing Spanish laws until revoked by the occupying power. They were to publish proclamations explaining that the United States' intention was not to make war against Filipinos but to "protect them in their homes, in their employments, and in their personal and religious rights." In the case of disorder, they were authorized to replace Filipino officials with officials from the United States and to establish courts of justice. They were charged with protecting, so far as it was possible, churches, schools, and monuments; transportation systems could be seized but not retained. Taxes formally remitted to the Spanish government would be paid to the occupation government toward its expenses; private property seized would be paid for "at a fair valuation."28
Kramer, Paul A.. <i>Blood of Government : Race, Empire, the United States, and the Philippines</i>, The University of North Carolina Press, 2006. ProQuest Ebook Central, http://ebookcentral.proquest.com/lib/ucsc/detail.action?docID=413334. Created from ucsc on 2019-05-24 22:52:58.
C op
yr ig
ht ©
2 00
6. T
he U
ni ve
rs ity
o f N
or th
C ar
ol in
a P
re ss
. A ll
rig ht
s re
se rv
ed .
In the tense period between the U.S. occupation of Manila and early the following February, the Philippines found itself between two colliding declarations of sovereignty: Aguinaldo's declaration of June 12 and McKinley's, circulated after August 14. During that period, Manila and its outskirts were characterized by competitive state-building between Filipinos and Americans: both the Philippine Republic and U.S. Army forces in occupied Manila struggled to construct states to fill in the outlines of their respective declarations with political facts on the ground. Philippine state-building had a two-month lead on U.S. imperial state-building. Following the Declaration of Independence, Aguinaldo had moved quickly to build a viable state, formally renaming the "Dictatorial Government" a "Revolutionary Government," issuing the terms for municipal and provincial governments and courts, establishing an executive cabinet, and providing for a future congress to be elected by an elite male suffrage. State revenues were to be drawn in through citizenship certificates, bonds, sliding-scale taxes, and land seizures. In July, the new state inaugurated an official organ, El Heraldo de la Revolución, which published circulars, orders, and revolutionary speeches; it, along with the semiofficial newspaper La Independencia, was meant to be a concrete and mobile representation of the Philippine Republic's sovereignty before audiences both within and outside the archipelago, symbols of, and means to, a Filipino "imagined community" united by news and literary association.29 Republic state-building continued in full force following the U.S. occupation of Manila. In August, local governments were ordered to reopen schools; a "Literary University" was established. That month, Aguinaldo ordered the seat of government moved to Malolos, fearing an armed clash with the Americans in Manila. In the middle of September, the first Philippine Congress was convened at Malolos: the congress, which drafted a constitution based in part on those of Belgium, Mexico, Guatemala, Costa Rica, Brazil, and France, was an elite-dominated institution that enfranchised and won over influential ilustrados fearful of a revolutionary government dominated by military executives and the "ignorant" masses beneath them.30
The Philippine Republic took explicit steps to prevent U.S. advances in the game of competitive state-building. Officials passed a law requiring foreign travelers to carry passes signed and secured from high government officials; foreigners engaged in the shipping business would have to have permits to operate; laws prohibited Filipinos from contracting with foreigners without government consent; no laborers but Filipinos could unload cargoes. The new state also prohibited any foreign vessel from landing troops on Philippine soil.31 At the same time, Aguinaldo and other Filipino leaders strategically invoked American precedents in the interests of winning U.S. recognition. Speaking before the Malolos congress, Aguinaldo dispatched Spain by lamenting that it had once been "a kingdom well-known for goodness like the great North American nation," an "honorable friend" who showed "the greatness of her government to the world," by "aiding the enslaved countries to rise to their feet, and not colonizing them for her advantage." He then declared Philippine independence by borrowing
Kramer, Paul A.. <i>Blood of Government : Race, Empire, the United States, and the Philippines</i>, The University of North Carolina Press, 2006. ProQuest Ebook Central, http://ebookcentral.proquest.com/lib/ucsc/detail.action?docID=413334. Created from ucsc on 2019-05-24 22:52:58.
C op
yr ig
ht ©
2 00
6. T
he U
ni ve
rs ity
o f N
or th
C ar
ol in
a P
re ss
. A ll
rig ht
s re
se rv
ed .
and adapting the Monroe Doctrine against the United States itself. "[N]ow we witness the truth of what the famous President Monroe said, that the 'United States is for the Americans,'" he said. "[N]ow I answer that 'the Philippines is for the Filipinos.'"32
U.S. military commanders also extended their control through competitive state-building in Manila and elsewhere. Inside the city, they took over policing and criminal justice and inaugurated sanitary campaigns that would protect U.S. forces from disease, advertise the United States' "benevolence," and through its close ties with spies, yield intelligence. These efforts also involved the enlistment and cultivation of ilustrado elites in the city who were, in many cases, eager to find a potential counterweight to the revolution. In their relationship to the Philippine Army on the edge of the city, U.S. commanders' demands tested the limits of their sovereignty, calling for the release of the Philippine Army's Spanish prisoners, for example, which Aguinaldo refused. U.S. commanders were also aggressive in seeking territorial concessions, calling for the abandonment of two suburbs that they maintained were formally inside the boundary lines of Manila. Gen. Elwell Otis stated that failure to comply would result in "forcible action."33 Otis followed Aguinaldo's withdrawal with yet another demand on the strategic suburb of Pandacan; following protests, Aguinaldo again pulled back his forces, although he successfully resisted the establishment of a U.S. hospital there.34
Filipino state-building had transnational dimensions, with recognition sought through international diplomacy. Aguinaldo appointed diplomatic emissaries to travel to European capitals and to Washington to lobby for the recognition of the Philippine Republic. These agents launched legal and historical arguments for the sovereignty of the Philippine Republic and the impossibility of the islands' legitimate transfer from Spain to the United States. These claims were forcefully expressed by Felipe Agoncillo, the representative of the Philippine Republic sent to the United States to lobby on behalf on Philippine independence. In his January 30, 1899, "Memorial to the Senate of the United States," Agoncillo asserted that the United States' formal recognition of the Philippine Republic had already been established by U.S. consular and naval dealings with Aguinaldo's government. By the time of the United States' declaration of war, he claimed, the army of the Philippine Revolution had advanced sufficiently against Spanish forces that Spain had no legal title or right to cede the islands to the United States. Furthermore, Filipinos had successfully undermined Spanish control, as rebellions in lowland areas had broken out "continuously with greater or less fury for the past hundred years." Including Muslims and animists within the boundaries of the new Filipino polity, he noted that "a large number of my countrymen" had "never been subdued by Spanish power." Agoncillo backed this legal-sovereignty argument with facts on the ground, in the shape of a map showing Americans in control of 143 square miles of the islands, and Filipinos, 167,845 square miles. Agoncillo also appealed to the United States' own history and political institutions, inviting American attention "to several notable and exact American precedents" and urging "the Republic of America" to "adhere to the teachings of international
Kramer, Paul A.. <i>Blood of Government : Race, Empire, the United States, and the Philippines</i>, The University of North Carolina Press, 2006. ProQuest Ebook Central, http://ebookcentral.proquest.com/lib/ucsc/detail.action?docID=413334. Created from ucsc on 2019-05-24 22:52:58.
C op
yr ig
ht ©
2 00
6. T
he U
ni ve
rs ity
o f N
or th
C ar
ol in
a P
re ss
. A ll
rig ht
s re
se rv
ed .
law as laid down by some of its founders."35
Whether undertaken in the form of competitive state-building, external diplomacy, or publication, many of the revolutionaries' campaigns for recognition were waged in the language of "civilization." During mid-1898, Filipino leaders had emphasized the favorable treatment of Spanish prisoners as outward demonstrations of the revolution's civilization. The republic's publications also frequently tied sovereignty to claims of social-evolutionary standing. Agoncillo himself published an essay entitled "Are the Filipinos Civilized?" for a popular American magazine in May 1899, answering affirmatively.36 This brand of argument was common in La Independencia, whose editors saw it—much as had the editors of La Solidaridad—as a means of projecting Filipino civilization toward the outside world. In their first issue, the editors described "Our Program" as "demonstrating the ideal and the supreme aspiration of the country," "publicizing the priorities of our government," and "requesting recognition of our independence from other nations, grounding ourselves in the capacity of the race, in the deeds that outwardly reveal our culture and in the vitality that we demonstrate in governing 26 provinces with more than 3 million inhabitants."37
Cultural evidence of such "capacity" poured off the pages of La Independencia. Its banner head promised "Literature, Arts, Commerce, Economic Questions, News from Abroad, Drawings, Chronicles of Art, War Notes, Correspondents in all the provinces of the Archipelago, London, Paris, Madrid, Singapore, Hong-Kong and Saigon."38 The paper featured articles on "The Culture of the Filipinos" and descriptions of "Our People" and simultaneously attacked "Campaigns of Hate" and "Racial Hatreds."39 During late 1898 and early 1899, it defended the sovereignty of the republic through reports of successful rule in the provinces and the humanitarian treatment of Spanish prisoners and exposed suspicious U.S. maneuvers. At the same time, it highlighted treatises on "modern" government, including civil service reform, municipal budgeting, public instruction, moral reform, public hygiene, and "the spirit of association."40
The other face of La Independencia looked anxiously inward; while the newspaper itself was meant to reveal "the union of the Filipinos," its editors admitted that the popular classes had been "distanced" and that print propaganda was needed to ground Filipinos "into a single soul." As one editorial ominously suggested, displaying "capacity" before European and U.S. audiences necessitated government without dissent and the sacrifice of democracy and popular participation. Precisely because Filipinos were often depicted as "savage and uncivilized," it was necessary for "all classes" to "demonstrate that there is sensibleness and nobility among our people." Accusations from without could foreclose possibilities for internal conflict. The editorial urged that in their political behavior, Filipinos demonstrate that "we know how to govern and be governed without quarreling or factions, with perfect discipline and order as if we had been habituated to this life from ancient times."41
Kramer, Paul A.. <i>Blood of Government : Race, Empire, the United States, and the Philippines</i>, The University of North Carolina Press, 2006. ProQuest Ebook Central, http://ebookcentral.proquest.com/lib/ucsc/detail.action?docID=413334. Created from ucsc on 2019-05-24 22:52:58.
C op
yr ig
ht ©
2 00
6. T
he U
ni ve
rs ity
o f N
or th
C ar
ol in
a P
re ss
. A ll
rig ht
s re
se rv
ed .
While U.S. officers on the ground continually attempted to use the revolution without recognizing it, at least some of the "civilizational" campaign appears to have been convincing. Dewey informed Washington that he viewed Filipinos as "far superior in their intelligence and more capable of self government than the natives of Cuba."42 General Anderson cabled Washington conceding "with all deference that we have heretofore underrated the natives." Filipinos were "not ignorant, savage tribes, but have a civilization of their own." Though "insignificant in appearance," they were "fierce fighters, and for a tropical people are industrious."43 Even following the outbreak of war, Gen. Charles King, writing in a Milwaukee newspaper, asserted that "[t]he capability of the Filipinos for self-government can not be doubted." Their leaders were "highly educated"; the population was "industrious, frugal, temperate" and could "look out for themselves infinitely better than our people imagine." Like Dewey, he believed they ranked "far higher than the Cubans"; they were also superior to "the uneducated negroes to whom we have given the right of suffrage."44
Filipino-American Encounters On the ground, relations between Filipinos and American soldiers were as varied as the questions of recognition they raised. U.S. soldiers in occupied Manila found themselves in an enticing, disturbing, and illegible Filipino urban world; Filipinos unsure of the invading army's status were wary of the Americans in political terms but eager for their business. Most social contacts were commercial in nature, with Filipinos and Americans first meeting each other haggling over food, transport, liquor, and sex. Clashing interests, failed translations, mutual suspicions, and questions of jurisdiction sometimes erupted into animosity and conflict, especially where U.S. soldiers became drunk and disorderly or failed to pay their debts. Soldiers commonly characterized Filipinos on the whole as filthy, diseased, lazy, and treacherous in their business dealings, sometimes applying the term "nigger" to them. One anonymous black soldier, reflecting back on this period, stated that the subsequent war would not have broken out "if the army of occupation would have treated [Filipinos] as people." But shortly after the seizure of Manila, white troops had begun "to apply home treatment for colored peoples: cursed them as damned niggers, steal [from] them and ravish them, rob them on the street of their small change, take from the fruit vendors whatever suited their fancy, and kick the poor unfortunate if he complained."45
As more than one soldier made clear, one of the chief sources of rising American animus against Filipinos was a crisis of martial masculinity.46 U.S. soldiers sent west during the Spanish-Cuban-American War had thrilled at the idea of killing Spaniards in manly combat, only to see their quest for martial glory culminate in a "sham battle" in mid-August and a quick armistice. Disappointment at the loss of genuine combat opportunity was compounded by strict orders not to engage Filipino troops. The time required for treaty negotiation and confirmation
Kramer, Paul A.. <i>Blood of Government : Race, Empire, the United States, and the Philippines</i>, The University of North Carolina Press, 2006. ProQuest Ebook Central, http://ebookcentral.proquest.com/lib/ucsc/detail.action?docID=413334. Created from ucsc on 2019-05-24 22:52:58.
C op
yr ig
ht ©
2 00
6. T
he U
ni ve
rs ity
o f N
or th
C ar
ol in
a P
re ss
. A ll
rig ht
s re
se rv
ed .
was paid for on the ground in American masculinist angst. Some American troops ably shifted their attention from Spanish to potential Filipino antagonists.47 Irving Speer noted hopefully in late August that he and others had been told "that there were other city [sic] still held by the Spaniard[s] and that we would see plenty of fighting before we left the Islands also that the Fipilinos [sic] were getting ugly at not being allowed to enter the city." By early November, he observed that the "men [were] getting more disatisfied, now that peace is almost sure between Spain and the U.S."48 The soldiers "all want to fight, and would be terribly disappointed and chagrined if they didn't get what they came over here for," wrote Claude Myers to his parents in January 1899. "Besides, if we are going to get into trouble, we want to get into it now, while we are feeling that way." If the soldiers were "held back too long," he feared, "that feeling might wear off."49 If an abstract desire for war fueled U.S. hostilities, so did Filipino assertions and U.S. orders not to engage. According to Speer, when Filipino troops would advance, "our outpost would fall back," and soon Filipino soldiers "thought we were cowards, and began to insult while on guard[,] call us all kinds of names and dare us to stand our grounds."50 It was bad enough that "the people in the city call us cowards and the spaniard women spit on you as you pass beneath her window or through [throw] dirty water on you."51
Close to American military interlocutors he would soon flatter with a campaign book, Karl Irving Faust blamed the war on Filipino soldiers' "continuous insults," which Americans had "endure[d] . . . with patience." This "restraint" had been wrongly interpreted by the Filipinos as "manifestations of cowardice," making them foolhardy. Meanwhile, American restraint boiled into ferocious anger. "Upon the part of the rank and file of the Americans," Faust recalled, "and doubtless, also, upon the part of many of the officers, there grew up a feeling of intense personal hatred of their tormentors, and an earnest desire to be turned loose upon them and kill them."52
As U.S. troops' animosity intensified, Filipinos developed suspicions of the U.S. military presence in the islands in which circulating rumors of race played an important role. Where U.S. forces had deliberately left their ultimate intentions ambiguous, Filipinos filled this gap with their knowledge of the United States' domestic racial history. "One of the stories that received universal acceptance," reported General McReeve, "was that ever since the Americans had liberated their negro slaves they had been looking around for others and thought they had found them at last in the Philippines."53 Two naval officers reported that many Filipinos they encountered "have been prejudiced against us by the Spaniards," charges "so severe that what the natives have since learned has not sufficed to disillusion them." Two points in particular had stood out regarding "our policy toward a subject people": "that we have mercilessly slain and finally exterminated the race of Indians that were native to our soil and that we went to war in 1861 to suppress an insurrection of negro slaves, whom we also ended by exterminating. Intelligent and well-informed men have believed these charges. They were rehearsed to us in many towns in different provinces, beginning at Malolos. The Spanish
Kramer, Paul A.. <i>Blood of Government : Race, Empire, the United States, and the Philippines</i>, The University of North Carolina Press, 2006. ProQuest Ebook Central, http://ebookcentral.proquest.com/lib/ucsc/detail.action?docID=413334. Created from ucsc on 2019-05-24 22:52:58.
C op
yr ig
ht ©
2 00
6. T
he U
ni ve
rs ity
o f N
or th
C ar
ol in
a P
re ss
. A ll
rig ht
s re
se rv
ed .
version of our Indian problem is particularly well known."54
One black veteran reported during this period that when Filipinos were "told of America's treatment of the black population," they were "made to feel that it is better to die fighting than to become subject to a nation where, as they are made to believe, the colored man is lynched and burned alive indiscriminately."55 Correspondent Frederick Palmer blamed the outbreak of war, in part, on precisely these suspicions. Once Americans had allowed Aguinaldo and his compatriots, who were "familiar . . . with the position of the colored man in our Southern States," to become "convinced that their lot was to be that of the 'nigger,'" the Filipinos had begun to isolate U.S. troops. "All prominent Filipinos" that Palmer had spoken with had agreed: "If the status of the negro, as they understood it, was to be theirs in the new system, they would have to leave the islands anyway, and they had concluded to make a fight before going."56
Parallel to the rising hostility and suspicion was a kind of competitive sociability among Spaniards and Filipinos for U.S. recognition. In occupied Manila, U.S. soldiers found themselves drinking and card-playing with the Spanish soldiers they had defeated; U.S. officers were invited to the homes of high Spanish officials and wealthy Spanish merchants, presumably learning much about the indigenous population of the islands in the process. At the same time, Manila's Filipino elites actively courted the U.S. officials in their midst with what were for the Americans awe-inspiring demonstrations of hospitality. The result, in the interval between wars, was a striking amount of recognition, as U.S. soldiers came to know individual Filipinos and their families and visited their churches and homes. Up until the very brink of war, American soldiers frequented Filipino concerts, dances, ceremonies, and dinners, often recording their admiration for Filipino grace, generosity, and artistic achievement in their diaries and letters. One striking example was a poem presented at a Thanksgiving dinner in Manila in November 1898, which recalled the recent fall of Manila and expressed the soldiers' thanks:
We're thankful that the City's ours, and floats the Stars and Stripes; We're thankful that our cause is one that from these Islands wipes The degenerate oppressors of a brother human kin Who now—beneath "Old Glory"—a nation's place may win.57
There were dark signs here: the U.S. flag as the sole guarantor of liberty; passive Filipinos as objects of U.S. redemption; the sense that Filipinos still had a "nation" to win ahead of them "beneath 'Old Glory.'" As later colonial history would show, "brothers" were not necessarily equals. But what was striking in light of future developments was that Filipinos were still "human kin."
Filipino-American sociability and its impact on the politics of recognition can also be found in the short story "Itamo, the Insurrecto: A Story of the Philippines," published in
Kramer, Paul A.. <i>Blood of Government : Race, Empire, the United States, and the Philippines</i>, The University of North Carolina Press, 2006. ProQuest Ebook Central, http://ebookcentral.proquest.com/lib/ucsc/detail.action?docID=413334. Created from ucsc on 2019-05-24 22:52:58.
C op
yr ig
ht ©
2 00
6. T
he U
ni ve
rs ity
o f N
or th
C ar
ol in
a P
re ss
. A ll
rig ht
s re
se rv
ed .
December 1898 in a short-lived U.S. Army magazine in Manila, Soldier's Letter. At the story's beginning, the narrator, an American soldier stationed near Manila before its fall, finds "[a]ll things on the Island of Luzon . . . new and strange," especially the mysterious Filipino soldiers outside the city. Making his way to the Filipino lines, he encounters "great disappointment" in the shape of Itamo, an "insurrecto": short in stature, his uniform "a collection of rags," his use of a Spanish Mauser sporadic and inaccurate. After the fall of Manila, the narrator finds himself in the Alhambra Café, where he is eagerly greeted by "a handsome native, dressed in the height of eastern fashion . . . with regular features. . . . [H]is bronze skin made a fine contrast to his white clothes, white shirt, collar and tie." It takes the American a moment to recognize "the dirty, half-fed, native soldier of the trenches"; indeed, he "marveled at the transformation." The two strike up a friendship, the narrator tells us, "wandering through the narrow, crooked streets sightseeing, and he delighted to show me his own people."58
The narrator loses track of his friend and is later sent on a mission into the countryside where, riding at night, he is overtaken by three armed natives. Two mistake him for a hated Spaniard, but the third man, the narrator's "lost friend" Itamo, quickly recognizes his American companion and warns his compatriots away; when they refuse, he engages one of them in battle. The battle is "a magnificent exhibition of skill"; Itamo defeats his antagonist, only to be stabbed by another, whom the narrator then shoots and kills.59 While recognition here was still highly limited— Itamo's sacrifice for the American is taken for granted, for example—the narrator's collegiality with the "insurrecto" is still striking in light of what was to come.
Given the wide latitude of McKinley's instructions, Americans and Filipinos also met as members of rival states-in-the-making, as U.S. soldiers consolidated military control over Manila and its municipal government— from sanitation to law enforcement—and Filipino soldiers extended the republic's control in the wake of Spanish defeats. Competitive state- building, sociability, and the question of recognition all converged in the inland expedition of Luzon taken by two naval officers, William Wilcox and L. R. Sargent, in November and December 1898. While the two men's task was "of a very indefinite nature," it was fundamentally a problem of recognition: they were to determine whether the institutions controlling the Filipino countryside constituted a state and, if a state, whether it was hostile or not to two wandering U.S. naval officers. As Sargent put it, they were "to proceed as far to the northward as the character of the country and the attitude of the natives would permit, and to return only when forced to do so."60
If border control was a state's measure, then the Philippine Republic was up and running: Aguinaldo offered the two friendship and verbal consent but no written passports. As a result, the two set out relying on local presidentes, who provided them local passports, carriers, and safe passage between towns, although at least one had hesitated to give assistance in fear that "any incident" might "create a wrong and injurious impression of the good faith of the
Kramer, Paul A.. <i>Blood of Government : Race, Empire, the United States, and the Philippines</i>, The University of North Carolina Press, 2006. ProQuest Ebook Central, http://ebookcentral.proquest.com/lib/ucsc/detail.action?docID=413334. Created from ucsc on 2019-05-24 22:52:58.
C op
yr ig
ht ©
2 00
6. T
he U
ni ve
rs ity
o f N
or th
C ar
ol in
a P
re ss
. A ll
rig ht
s re
se rv
ed .
Philippines."61 Wilcox noted, of elaborate balls and operas staged in their honor, that he had never "been treated with more kindly hospitality." Sargent, however, observed that Filipino responses to them varied to a frustrating degree between "the coldest suspicion" and "the most demonstrative hospitality." Some members of the principalía may have seen great advantage in winning over two naive Americans; others may have seen in them only the opening wedge of an invasion. At one town they might be greeted "by the ringing of the church bells and the music of the band, and at the next by the critical cross-questioning of the local authorities."62
This illustration from the short story "Itamo, the Insurrecto," written by a U.S. soldier in the Philippines in late 1898 and published in the Soldier's Letter, suggests the complex interactions and perceptions of U.S. forces in the islands before the outbreak of the Philippine-American War, some of which were conducive to U.S. recognition of Filipinos. In the story, a U.S. soldier dismisses the dirty "insurrecto" Itamo whom he meets in a trench, then befriends the same man—mannerly and properly dressed—when they meet again in a Manila café. The story thematizes issues of misapprehension and argues that Filipino insurgents were civilized and deserving of recognition. Reproduced from the Soldier's Letter with permission, Lopez Memorial Museum.
In either case, local officers of the republic lost no chance to represent to visiting Americans their authority and popular support. Wilcox and Sargent were regularly treated to elaborate Filipino patriotic celebrations, stirring declarations of independence, and impressive military drills. "At that time the enthusiasm of the people was tuned to the highest pitch," reported Sargent. "In every village, every man was training in arms. Companies were formed of boys, from eight years of age upward." He had witnessed the "impressive ceremony" that transferred control from a military officer to an elected official in a "simple and efficient" civil government. The new governor "declared the purpose of the people to expend the last
Kramer, Paul A.. <i>Blood of Government : Race, Empire, the United States, and the Philippines</i>, The University of North Carolina Press, 2006. ProQuest Ebook Central, http://ebookcentral.proquest.com/lib/ucsc/detail.action?docID=413334. Created from ucsc on 2019-05-24 22:52:58.
C op
yr ig
ht ©
2 00
6. T
he U
ni ve
rs ity
o f N
or th
C ar
ol in
a P
re ss
. A ll
rig ht
s re
se rv
ed .
drop of their blood, if necessary, in defending the liberty thus gained against the encroachments of any nation whatsoever." Many times villagers had gathered in the large room of the Presidencia where the two men were quartered and "put their whole hearts into the songs in which their patriotism found vent."63 When asked about the Philippines' status, "leading townspeople" had answered in unison that they would "accept nothing short of independence."64
But even as Wilcox and Sargent worked their way across Luzon, the unstable political window through which they were traveling began to close. As steamers and telegraph lines brought word of the Treaty of Paris from Hong Kong newspapers, Wilcox and Sargent faced stiffer restrictions. "Already the hope was fading that freedom from Spain meant freedom of government," wrote Sargent. "The feeling toward Americans was changing, and we saw its effect in the colder manner of the people, and in their evident desire to hustle us along the most direct road to Manila."65 The party came under greater scrutiny and was detained or forced back, subject to a new regulation that travelers not "carry arms, nor approach within 200 meters of a fortification, not make any plans, or take photographs of them."66 Their final report, written upon their return in December, was a curious hybrid that, on the one hand, took note of tactical and logistical questions appropriate to war and, on the other, recognized the legitimacy of the republic, the fervor of Filipino revolutionary aspirations, and the varied capacities of the Filipino people. Perhaps on these latter merits—perhaps due to bureaucratic inertia—it was issued into the public record as a Senate document only in 1900, a year and a half after it was originally filed.
While Wilcox and Sargent were traveling in the Luzon provinces, U.S. and Spanish commissioners in France settled the disposition of the Philippine Islands, culminating in the signing of the Treaty of Paris on December 10, 1898. McKinley's intentions for the islands from May through October remain difficult to discern: he used vague and ambiguous rhetoric in public addresses but had unambiguously sent thousands of troops to the islands as a potential occupying force.67 He appears to have initially favored the seizure of only a coaling station in the islands and had become persuaded that the taking of Luzon would be necessary to secure it. The decisive month appears to have been October, when McKinley stumped for candidates in the Midwest and used the opportunity both to tutor and test political audiences on the Philippines. On October 28, McKinley had cabled the commissioners at Paris that they must press for the entire archipelago, as the cession of Luzon alone would leave the rest of the islands subject to Spanish authority and to potential great-power contention, neither of which could be "justified on political, commercial, or humanitarian grounds."68
While the U.S. commissioners at Paris had differed on a proper course, they successfully pushed for what Spanish negotiators bitterly called the "immodest demands of a conqueror."69
With the United States occupying Manila and the Philippine Revolution spreading, Spanish
Kramer, Paul A.. <i>Blood of Government : Race, Empire, the United States, and the Philippines</i>, The University of North Carolina Press, 2006. ProQuest Ebook Central, http://ebookcentral.proquest.com/lib/ucsc/detail.action?docID=413334. Created from ucsc on 2019-05-24 22:52:58.
C op
yr ig
ht ©
2 00
6. T
he U
ni ve
rs ity
o f N
or th
C ar
ol in
a P
re ss
. A ll
rig ht
s re
se rv
ed .
representatives were left with few options and accepted a U.S. offer of $20 million for "Spanish improvements" to the islands, signing the treaty on December 10. While in Manila and its environs questions of recognition had been ambiguous over the previous months, they had been stark at Paris: no Filipino representatives were recognized in treaty negotiations, and the islands' inhabitants, their rights and aspirations, and the Philippine Republic that acted in their name had played a minimal role in Spanish and U.S. discussions.
McKinley effectively closed the first chapter in the recognition debate in his statement of December 21, with Wilcox and Sargent scarcely out of the woods. Authored by Elihu Root and later known as McKinley's "Benevolent Assimilation" proclamation, it narrated the American destruction of the Spanish fleet and the Treaty of Paris, laid a claim to U.S. sovereignty over the entire archipelago, and sketched a bare-bones military government with improvised ground rules for the maintenance of property rights, taxation, and tariffs. McKinley seemed most concerned, however, with the recognition of U.S. sovereignty by Filipinos. In an effort to extend U.S. power "with all possible despatch," U.S. military commanders in place were to announce "in the most public manner" that the Americans had come "not as invaders or conquerors, but as friends, to protect the natives in their homes, in their employments, and in their personal and religious rights." It should be the military's "paramount aim" to "win the confidence, respect, and affection of the inhabitants of the Philippines by assuring them in every possible way that full measure of individual rights and liberties which is the heritage of free peoples, and by proving to them that the mission of the United States is one of benevolent assimilation, substituting the mild sway of justice and right for arbitrary rule."70 Most significantly, the proclamation was a formal derecognition of the Philippine Republic and established the relationship between the United States and Filipinos as that of sovereign state to passive, individual subjects. The term "assimilation," by which the address would come to be known, held more than a hint of malice: the very fact that it required the adjective "benevolent" to soften it suggested more or less directly that there were kinds of assimilation that were not. It was also a striking reversal of the Propaganda use of the term. Where ilustrado activists had used it to call for Philippine rights like those enjoyed in Spain, McKinley's declaration imposed exceptional forms of sovereignty unlike those that defined the United States.
December and January saw passionate Senate and public debate on the question of the treaty's ratification. McKinley campaigned by touring in the South, asserting U.S. sovereignty and "duty" in the Philippines in advance of ratification. Senators attached various resolutions to the treaty: that would deny the United States the power "to acquire territory to be held and governed permanently as colonies" under the Constitution; that stated the United States' goal was to prepare Filipinos for self-government; that stipulated Filipinos should be granted independence as soon as a stable government was established; and that would detach ratification from endorsement of a future colonial policy.71 It was a highly, but not exclusively,
Kramer, Paul A.. <i>Blood of Government : Race, Empire, the United States, and the Philippines</i>, The University of North Carolina Press, 2006. ProQuest Ebook Central, http://ebookcentral.proquest.com/lib/ucsc/detail.action?docID=413334. Created from ucsc on 2019-05-24 22:52:58.
C op
yr ig
ht ©
2 00
6. T
he U
ni ve
rs ity
o f N
or th
C ar
ol in
a P
re ss
. A ll
rig ht
s re
se rv
ed .
partisan debate, with annexationists, many of them Republican, speaking out in the name of the United States' duty, the extension or nonretraction of the flag, commercial opportunities in Asia, and the "uplift" of Filipinos. "Anti-imperialists," many of them Democrats, called "imperialism" a threat to the United States' domestic freedoms and racial integrity and condemned the belief in Filipino "assimilation" as folly. While the sides were closely matched, Republican political bribery and William Jennings Bryan's support for the treaty (ostensibly on the grounds that it would allow the Senate to grant Philippine independence with a simple majority) pushed it to an extremely narrow passage on February 6.
One factor in the treaty's ratification may have been the outbreak of war in the islands between U.S. and Philippine forces. Both sides had feared the political implications of war: treaty advocates feared ambivalent senators might hesitate to annex a colonial war; treaty opponents despaired that it would be impossible to argue for lowering the flag where U.S. soldiers' blood had been shed. January had seen a series of abortive negotiations between Aguinaldo and Otis; the latter had seen them as a stalling tactic that would permit the arrival of additional U.S. forces. On February 4, U.S. sentries fired on Filipino troops outside Manila, and hostilities, long awaited on both sides, erupted. Nonetheless, the outbreak of war surprised and horrified domestic American observers, who believed U.S. Army reports of Filipino aggression as its trigger.
Why do they hate us? some asked. For some, the fact of conflict itself ended the debate on Filipino recognition. "The Filipinos have chosen a bloody way to demonstrate their incapacity for self-government," wrote the New York Times, "but it has been effectual." Special hostility was directed at Filipinos' failure to recognize the Americans as liberators. The Times could not comprehend Filipinos' ingratitude in launching an "insane attack . . . upon their liberators." Unwilling to attribute much agency to Filipinos themselves, it blamed the "disastrous effect" of U.S. "anti-imperialist" propaganda, which had convinced Filipinos of a "plot to put the yoke of a fresh vassalage on their necks." As a result, "blood has been shed, sedition fomented, hatred and distrust engendered"; what it called "our long task" in the Philippines had become "more difficult." "We meet these people now not as pupils at school," it observed, "but as armed rebels in the field." Nonetheless, the military's task was, "with all needed firmness" and "force proportioned to the degree of resistance," to educate Filipinos, who must be "made to understand that they must recognize our authority and obey."72
War for Recognition The first few months of combat saw U.S. forces defeat and overrun the republican army outside of Manila and capture several important cities, especially Malolos, the republic's capital, Panay, and Iloilo. Filipino military casualties were high, and in the case of the latter city, naval bombardment resulted in massive destruction and loss of civilian life.73 Landing in
Kramer, Paul A.. <i>Blood of Government : Race, Empire, the United States, and the Philippines</i>, The University of North Carolina Press, 2006. ProQuest Ebook Central, http://ebookcentral.proquest.com/lib/ucsc/detail.action?docID=413334. Created from ucsc on 2019-05-24 22:52:58.
C op
yr ig
ht ©
2 00
6. T
he U
ni ve
rs ity
o f N
or th
C ar
ol in
a P
re ss
. A ll
rig ht
s re
se rv
ed .
Iloilo after the bombing, Thomas Osborne confronted impressions that would "never grow old to my memory." "Every house in town was burned," he wrote, "and I saw dead women, dead horses, dead men, dead dogs, dead cows and many burned people," some with "both legs shot off others with one arm torn off and their carcasses lying partly in the fire and partly out."74
In important ways, the first period of the war continued the struggle over recognition, as each side attempted, in its combat, to persuade the other side of its "civilization." U.S. Army policy sought to achieve Filipino recognition as well as submission. General MacArthur emphasized in his field orders that "one of the most important duties of American soldiers to assist in establishing friendly relations with the natives" was "kind and considerate treatment in all matters arising from personal contact."75 General Henry Lawton told a subordinate that pacification would require the U.S. Army to "impress the inhabitants with the idea of our good intentions and destroy the idea that we are barbarians or anything of that sort."76 However profound the failure of recognition had been at the level of diplomacy, the U.S. Army still recognized its enemy sufficiently to fight in conventional ways. This approach came to be known as the "friendly policy," a term that emphasized the voluntary and benevolent nature of "civilized" war.
At the same time, the U.S. government advanced what came to be known as the "policy of attraction," aimed at achieving the recognition of Filipino elites. It was undertaken most energetically by the Philippine Commissions, the first of which arrived just one month into the war, on March 5. The commission, under Cornell president Jacob Gould Schurman, was composed of a diplomat, two military officers, and one scientist. It was charged with advisory and investigative responsibilities, but its second incarnation, under William Howard Taft, would be given legislative and executive functions and emerge as the core of the "postwar" government. Once settled into the Audiencia, former home of the Spanish Supreme Court, the commission's daily sessions became the central ritual of urban, wartime collaboration, where informants, especially ilustrados, exchanged testimony favorable to U.S. sovereignty for political patronage.77 While the commission prided itself on its consultation with "men of all classes," its itemized list of interlocutors was striking for its lack of breadth: "bankers, brokers, merchants, lawyers, physicians, railroad and shipowners, educators, and public officials."78
Over the next year, the commission built an authoritative record of affairs in the Philippines aimed at defending U.S. retention of the islands, while "attracting" key sectors of the Philippine elite. It also developed a compelling account of the revolution in dialogue with these elites: the "insurrection" was the work of a small faction, usually a "single tribe" of Tagalogs, and would evaporate with the conciliation of elites, accompanied by symbolic efforts at "benevolence." As one "attracted" Filipino put it, one should deal with the rebellion as one would deal with a stubborn donkey, "with a rattan in one hand and a lump of sugar in the
Kramer, Paul A.. <i>Blood of Government : Race, Empire, the United States, and the Philippines</i>, The University of North Carolina Press, 2006. ProQuest Ebook Central, http://ebookcentral.proquest.com/lib/ucsc/detail.action?docID=413334. Created from ucsc on 2019-05-24 22:52:58.
C op
yr ig
ht ©
2 00
6. T
he U
ni ve
rs ity
o f N
or th
C ar
ol in
a P
re ss
. A ll
rig ht
s re
se rv
ed .
other."79 By May, the policy of attraction appeared to be yielding important political results: the defection of key ilustrados and their taking up posts in the military government, especially Benito Legarda, Felipe Buencamino, Trinidad H. Pardo de Tavera, and Cayetano Arellano; the inauguration of Pardo de Tavera's proannexation newspaper La Democracia; and the displacement of Apolinario Mabini's irreconcilable faction within the republic by more conciliatory elements.
In carrying out its own policy of "attraction," the U.S. Army extended recognition to Filipino military units, eventually organized as the Philippine Scouts. In doing so, it was adopting Spanish colonial precedents: the Spanish colonial army had recruited Macabebes from Pampanga province to serve in its colonial militias in campaigns against bandits, animists, and revolutionaries, as well as in foreign campaigns. The U.S. Army was also acting on broader traditions of European and American imperialism. As Capt. Charles Rhodes noted in a 1902 essay, Britain and other colonial empires had used native forces in crushing colonial resistance, nor had the United States "disdained to use native against native" in its wars for the continent. The recruitment of the Scouts had been the initiative of Lt. Matthew A. Batson, who in July 1899 had requested permission to recruit a single company of "Macabebe Scouts" as guides; their assistance to U.S. forces overcame initial suspicions by U.S. commanders, who ordered the recruitment of more units in late 1899 and 1900, as both guides and combat forces.80
Filipino units became a military necessity as resistance to U.S. control outlasted congressional authorization for the U.S. volunteer army, which returned to the United States by July 1901, leaving only U.S. Regulars and Scouts. As recruitment of Filipinos was extended in the context of guerrilla war, it was also centralized and standardized. Until July 1901, collaborating Filipino units had been civilian contractors with the U.S. Army's Quartermaster Department. By early 1902, new congressional legislation and army regulations established a unified system of Philippine Scouts, composed of fifty companies for a total of approximately 5,000 men under the direct control of the U.S. Army. It would play a crucial role in the eventual suppression of the "insurrection," especially in terms of local geographic, linguistic, and social knowledge.81
But where the U.S. Army attracted Filipino military forces, it recognized them as members of "tribes." Scout recruitment was heaviest in Pampangan and Ilocano speaking areas, and thinnest among Tagalogs. In organizing units, U.S. officers followed Spanish precedent in segregating soldiers within units by tribe—as well by prohibiting each "tribal" company from engaging in operations within their home region. The July 1901 reorganization of the Scouts had replaced earlier military-geographic designations—such as the 3rd and 4th District Scouts —with tribal ones, such as the Ilocano Native Scouts. For U.S. commanders, winning the war would mean fomenting and attempting to direct race war between specific Philippine tribes.
Kramer, Paul A.. <i>Blood of Government : Race, Empire, the United States, and the Philippines</i>, The University of North Carolina Press, 2006. ProQuest Ebook Central, http://ebookcentral.proquest.com/lib/ucsc/detail.action?docID=413334. Created from ucsc on 2019-05-24 22:52:58.
C op
yr ig
ht ©
2 00
6. T
he U
ni ve
rs ity
o f N
or th
C ar
ol in
a P
re ss
. A ll
rig ht
s re
se rv
ed .
Indeed, the recruitment of Macabebes had been consciously undertaken not only because of their reputed loyalty and prowess in fighting for a prior colonial power but also because of their "racial" animosity toward Tagalogs, which some called their "hereditary enemies." According to one newspaper report, Macabebes' hatred for Tagalogs was "a wonderful kind of hate," with "no reason, no palliation."82
At the same time, U.S. officers hesitated to recognize the Scouts fully, suspecting their courage, fearing desertion and the sale of U.S. arms to insurgents, and blocking the promotion of Filipinos to officer positions. Some feared that "race" might trump "tribe," that U.S. efforts to promote and harness conflict between tribes might give way before a race war uniting all Filipinos against Americans. Batson recalled that when he had initially asked General Otis for permission to recruit Macabebes, Otis had told him he expected they would " 'put a bolo in your throat.'" The "general feeling among American officers," he wrote, "was that every Filipino was really an insurgent," a sentiment that had resulted in "the oppression of thousands of innocent natives."83
As the Americans sought Filipino recognition of their authority, Filipino spokesmen also continued the struggle for recognition in the midst of war, promoting Filipino civilization to the wider world as a claim for independence. "We, the Filipinos, are civilized, progressive and peace-loving people," asserted Galiciano Apacible in a Spanish-language memorandum written from Toronto in June 1900, translated and published by the Anti-Imperialist League, called "Al Pueblo Americano" (To the American People). Apacible urged Americans to "weigh our statements against the fallacies that Imperialism employs to mask its designs." These statements bore striking resemblance to the claims mounted by Filipino Propagandists as early as the 1880s. As evidence of Filipinos' right to self-government, the author invoked many witnesses who had spoken "with an impartial spirit of observation" of
our exceptional culture, of our capacity to achieve every advancement, of the two centuries of well-received literary education that we bear, of the small number of illiterates found among the inhabitants of the islands, of the men of science and art, judges, military officers, and high dignitaries of the Church, sons of the Philippines, that in Europe, especially in Spain, were recognized for their true merit, achieving high positions, academic laurels, honors of all kinds.84
Filipinos had demonstrated these capacities best in the establishment of the Philippine Republic. Rather than giving in to revolutionary excess, Filipinos had established an orderly governing infrastructure, one that made science, technology, and education the hallmarks of civilization. Under the republic,
all the administrative mechanisms, disturbed by the recent conflict, were reorganized,
Kramer, Paul A.. <i>Blood of Government : Race, Empire, the United States, and the Philippines</i>, The University of North Carolina Press, 2006. ProQuest Ebook Central, http://ebookcentral.proquest.com/lib/ucsc/detail.action?docID=413334. Created from ucsc on 2019-05-24 22:52:58.
C op
yr ig
ht ©
2 00
6. T
he U
ni ve
rs ity
o f N
or th
C ar
ol in
a P
re ss
. A ll
rig ht
s re
se rv
ed .
the mails, telegraphs and railroads functioned regularly, electric lighting was established in some communities, a new University was created, four institutions of secondary education and numerous primary schools and, in sum, the new nationality embarked upon a path of ordered evolution that promised a most smiling future.85
"The imperialist cannons can boast they have disrupted all this!" he wrote. This had not been inevitable: indeed, U.S. soldiers after Dewey's victory had "applauded the new oceanic nation, at the same moment that ours acclaimed liberating America." That had been "the time of beautiful fiction"; now the hour of "cruel disenchantment" had come. While Filipinos had expected to find liberation in America's shadow, America had merely "plagiarized" Spain's "boastful tyrannies." Filipinos had been compelled to demonstrate their right to independence through righteous war. "[I]f our conditions of culture and character makes us worthy of independence," he wrote, Filipinos had earned this right even more so by "the high motives that always inspired our rebellious actions."86
Along with demonstrating their "culture and character," some Filipino leaders conceived the struggle as explicitly antiracial. One anonymous address, "To the Filipino People," captured by the U.S. Army, affirmed Filipino bravery and sacrifice and laid claim to divinely granted freedoms. "We are living on one planet under the same celestial vault," it stated, "and if we differ in color, it is because of the distant latitudes in which we are, and this difference in no way signifies any superiority of the one over the other."87 Foreign Secretary Apolinario Mabini urged his countrymen to "revindicate our own sovereignty" and to disbelieve promises of deliverance by outsiders like the Philippine Commission, who must not be trusted, "above all when separated by the impassable abyss opened by race hatred." Even if the U.S. Constitution followed its flag with "the rights and liberties of American citizens," he warned, "race hatred will curtail these prerogatives." Annexation to the United States in whatever form, Mabini maintained, would "unite us perpetually to a nation whose manners and customs are distinct from ours, who hate mortally the colored race, and from which we shall not be able to separate ourselves except by means of a war."88
Race-Making and Annexation Race was a central issue of debate, as the administration struggled to defend the war and annexation before U.S. publics.89 It was, in particular, pressed by U.S.-based "anti-imperialist" societies that had been inaugurated in 1898 and banded together into the Anti-Imperialist League.90 The league, which organized chapters in Boston, Washington, Chicago, and numerous other smaller cities, drew on diverse political roots, many of them in earlier reform movements, from civil service reform leagues, to single-tax leagues, to abolitionism.91 Anti- imperialism did not fit neatly into the party system, comprising a loose coalition of
Kramer, Paul A.. <i>Blood of Government : Race, Empire, the United States, and the Philippines</i>, The University of North Carolina Press, 2006. ProQuest Ebook Central, http://ebookcentral.proquest.com/lib/ucsc/detail.action?docID=413334. Created from ucsc on 2019-05-24 22:52:58.
C op
yr ig
ht ©
2 00
6. T
he U
ni ve
rs ity
o f N
or th
C ar
ol in
a P
re ss
. A ll
rig ht
s re
se rv
ed .
conservative and white-supremacist Democrats and an older generation of liberal Republicans. During treaty negotiations, their hope was to turn U.S. public opinion against Philippine annexation, using extensive lobbying and educational campaigns; following the outbreak of war in February 1899, they had criticized the U.S. invasion as unjust in both ends and means.92
Some anti-imperialism was directed at achieving, and connecting, the sociocultural recognition of Filipinos and the political recognition of the Philippine Republic. The anti- imperialist publication Facts about the Filipinos, for example, relied on tropes and authorities similar to those used by the Propaganda movement, citing Blumentritt at length in foregrounding the islands' "Christianized and Long Civilized Malays." Describing the inhabitants' architecture, clothing, agriculture, and industries, Blumentritt declared the Philippines' Malay population "a highly gifted and ambitious people, who deserve and will continue to deserve the sympathy of civilized Europeans." Among their virtues were hospitality, artistic achievement, and "a self-control which resembles that of northern peoples," as demonstrated in their disciplined fighting against both Spain and the United States. A subsequent issue hailed Filipinos' "Intellectual Attainments and Education," citing such key Propaganda reference points as the paintings of Juan Luna y Novicio and the Sucesos de las Islas Filipinas by Antonio de Morga. This recognition was, however, always predicated on sharp, hierarchical distinctions between "civilized" and "uncivilized" peoples, the latter of which were always exceptionalized and minoritized.93
Much anti-imperialism, however, was not based on recognition of Filipinos or the Philippine Republic.94 Especially early on, more insular anti-imperialisms predominated, which saw Americans as empire's only victims and imagined this victimization as the United States' racial "corruption" by potential colonial subjects. The diversity of this racial anti- imperialism reflected the broad range of anti-imperialist politics.95 Carl Schurz, for example, asserted that colonial empire posed two related threats to the United States: if colonial subjects were denied political rights, it would inevitably undercut those rights for Americans; if they were granted political rights, the political agency of "backward races" would destroy U.S. institutions. The new subjects were "exclusively of races to whom the tropical climate is congenial," including "Malays, Tagals, Filipinos, Chinese, Japanese, Negritos, and various more or less barbarous tribes in the Philippines." While some were "quite clever in their way," most were "utterly alien to us"; their tropical environment made them "incapable of being assimilated to the Anglo-Saxon." If incorporated, they would remain a "hopelessly heterogeneous element" in the population, and the "homogeneousness of the people of the republic, so essential to the working of our democratic institutions," would be "irretrievably lost."96
Mrs. Jefferson Davis's form of anti-imperialism was a southern, white, paternalist one that
Kramer, Paul A.. <i>Blood of Government : Race, Empire, the United States, and the Philippines</i>, The University of North Carolina Press, 2006. ProQuest Ebook Central, http://ebookcentral.proquest.com/lib/ucsc/detail.action?docID=413334. Created from ucsc on 2019-05-24 22:52:58.
C op
yr ig
ht ©
2 00
6. T
he U
ni ve
rs ity
o f N
or th
C ar
ol in
a P
re ss
. A ll
rig ht
s re
se rv
ed .
argued on the basis of the "Negro problem" that the nation should protect itself by refusing an additional "white man's burden." While she understood the Philippines to be "a sort of human mosaic" of "tribes, nationalities and races"—"impossible to classify"—she was certain that among them were "several millions of negroes" that should not be annexed to the United States' still unsolved "negro problem." Imperial war would compel the United States to rule over a resentful population of Philippine "negroes," "more ignorant and more degraded than those in our Southern States."97
This "anti-imperialist" cartoon by Charles Neland, published in the New York Herald, July 3, 1898, represents one unsatisfying resolution to the paradox of an empire-building republic. Congruent with other wartime images, the Philippine population as a whole is pictured as "savage." The perils of granting these savages political representation are illustrated when the Philippine "representative" to the House, voting with his spears on an appropriation bill, sends the rest of the legislature into flight. The cartoon suggests that Filipino "incapacity for self-government" could threaten the United States' own political institutions. From Neland, Cartoons of Our War with Spain.
Anti-imperialist racism was also articulated by those concerned with the racial rights of white laborers, who directed their attention to the threat of potential in-migration of Filipino workers that might erode the labor rights and racial integrity of white workingmen. Samuel Gompers feared that colonialism meant the annexation of "coolie" labor standards that would undercut the hard-won freedoms of white workers and prophesied that the nation would be inundated by new and undesirable tides of "aliens." "If the Philippines are annexed," he asked, how would it be possible to prevent "the hordes of Chinese" and the Philippines' "semi-
Kramer, Paul A.. <i>Blood of Government : Race, Empire, the United States, and the Philippines</i>, The University of North Carolina Press, 2006. ProQuest Ebook Central, http://ebookcentral.proquest.com/lib/ucsc/detail.action?docID=413334. Created from ucsc on 2019-05-24 22:52:58.
C op
yr ig
ht ©
2 00
6. T
he U
ni ve
rs ity
o f N
or th
C ar
ol in
a P
re ss
. A ll
rig ht
s re
se rv
ed .
savage races" from "swarming into the United States [and] engulfing our people and our civilization?" How to "close the flood gates" against immigrants "coming from what will then be part of our own country?"98
The racial meaning of war and annexation was also debated in the African American press.99 Some black editorialists argued that the new colonial annexations would provide a new outpost of Jim Crow, explicitly challenging arguments for "benevolence." As the Washington Bee put it, if blacks were "denied their rights in this country, the same conditions would obtain in the Philippines when once the whites got control."100 One writer noted sardonically that when "one of the great Christian countries" found land it desired, it was "quickly seized with a commendable desire to spread the benign influence of civilization over the natives," but "what a remarkably small number of natives are left after this process of civilizing has been completed!"101
Many critical editors made equivalences between imperialism and Jim Crow, urging their readers to break with traditional Republican allegiances and encouraging young black men to refuse Philippine military service. "The policy of the national administration in dealing with the Filipinos is the same as that of the Democratic state administrations in dealing with the colored people in the southern states," said the Richmond Planet.102 The denial of republican government to Filipinos was, in the words of one editorialist, "the same old fear of 'nigger dominance' albeit it is to be 8000 miles away."103 Another writer turned this connection the other way around, condemning what he called "North Carolina imperialism," when William Jennings Bryan failed to intervene to prevent that state's Democrats from disenfranchising blacks. "Does Mr. Bryan's zeal for 'consent of the governed' extend to native American citizens or is it limited to Malays?" the author inquired.104
Some turned the imperialist language of "liberty" inward, arguing that imperialist charity should begin at home. Chicago lawyer Beauregard F. Mosely stated that "[t]he expansion we are sadly in need of is wise laws, free schools in Alton and everywhere which black and white may attend, [and] the death penalty for lynchers." Here was an "expansion" "besides which the dream of the 'Expansionist,' with his few beggarly islands, is a pitiful thing."105 The Cleveland Gazette observed wryly, of the U.S. military campaign against the Boxer Rebellion, that "[f]rom a race standpoint there are plenty of 'Boxers' (Red Shirts, Ku Klux and the like) in the South who are greatly in need of the presence of soldiers."106 The Indianapolis Recorder noted similarly that it was "a sinful extravagance to waste our civilizing influence upon the unappreciative Filipinos, when it is so badly needed right here in Arkansas."107
Some black leaders made the still more controversial move of declaring solidarity or even identity with Filipinos. "[T]here is some analogy between the struggle which is now going on among the colored people for constitutional liberty and that of a similar race in the orient and hence a bond of sympathy naturally springs up," wrote the Washington Bee.108 Noting that the
Kramer, Paul A.. <i>Blood of Government : Race, Empire, the United States, and the Philippines</i>, The University of North Carolina Press, 2006. ProQuest Ebook Central, http://ebookcentral.proquest.com/lib/ucsc/detail.action?docID=413334. Created from ucsc on 2019-05-24 22:52:58.
C op
yr ig
ht ©
2 00
6. T
he U
ni ve
rs ity
o f N
or th
C ar
ol in
a P
re ss
. A ll
rig ht
s re
se rv
ed .
islands' inhabitants were "dark races," the A.M.E. Church Review suggested that Filipino resistance and black mobilizations in the United States were both part of a larger, global pattern:
If we further consider that almost all the other movements involving the existence and integrity of weaker governments are against the dark races in Africa and Asia, and add to that the domestic problem of the American Negro, we are struck with the thought that a startling world movement has begun which is no less than the stirring of the spirit of civilization and [progress] among the dark-skinned races, to lead on, doubtless, to an adjustment which shall in the cycles change the present relation of oppressor and oppressed to that of coadjutors in the world's redemption.109
The Cleveland Gazette stated that Filipinos were "foreign members" of blacks' own racial household.110 Some papers, however, especially the Indianapolis Freeman, challenged these connections, urging blacks to support the Republican Party and the war as an expression of "patriotism." "Imperialism and race issues have no connection," the Freeman stated.111 "The strife is no race war," it had declared earlier. "It is quite time for the Negroes to quit claiming kindred with every black face from Hannibal down. Hannibal was no Negro, nor was Aguinaldo."112
The task of rationalizing the war in its ends and means before the American public led to the active production of a novel, imperial-racial formation by the war's defenders. This formation had a dual character, simultaneously and reciprocally racializing Americans and Filipinos in new ways. Its first half racialized the U.S. population as "Anglo-Saxons" whose overseas conquests were legitimated by racial-historical ties to the British Empire. Opponents of the treaty and the war frequently argued that while the U.S. continental empire had involved the legitimate unfolding of republican institutions into empty (or emptied) space, the Philippine annexation constituted a disturbing departure from the United States' exceptional and exemplary political traditions, one that would ultimately undermine the nation's moral and political foundations. This apparent violation of U.S. historical laws was answered with extralegal claims of racial essence. Specifically, the war's advocates subsumed U.S. history within longer, racial trajectories of Anglo-Saxon history that folded together U.S. and British imperial histories. The Philippine-American war was a natural extension of Western conquest, and both taken together were the organic expression of the desires, capacities, and destinies of Anglo-Saxon peoples. "Blood," in the phrase widely used in this context, "was thicker than water," specifically the Atlantic that separated American and British "cousins." Americans, as Anglo-Saxons, shared Britons' racial genius for empire-building, a genius that they must exercise for the greater glory of the "race" and to advance civilization in general.113 Anglo- Saxonist racial exceptionalism was given its most resonant expression in February 1899, when
Kramer, Paul A.. <i>Blood of Government : Race, Empire, the United States, and the Philippines</i>, The University of North Carolina Press, 2006. ProQuest Ebook Central, http://ebookcentral.proquest.com/lib/ucsc/detail.action?docID=413334. Created from ucsc on 2019-05-24 22:52:58.
C op
yr ig
ht ©
2 00
6. T
he U
ni ve
rs ity
o f N
or th
C ar
ol in
a P
re ss
. A ll
rig ht
s re
se rv
ed .
Rudyard Kipling published "The White Man's Burden" in McClure's. The poem condensed racial destiny and humanitarian martyrdom, recasting Americans as a "race" with an inevitable imperial destiny.
If the advocates of war attempted to racialize the U.S. population as "Anglo-Saxon" in defense of empire, they simultaneously racialized the Philippine population in ways that would legitimate U.S. conquest of the islands before domestic and international skeptics. Just as the Spanish had, the Americans would develop their own imperial indigenism aimed at denying Filipinos political power on the basis of attributed socio-cultural and racial features. Specifically, the Philippine Republic would be derecognized as nothing more than the will to power of what was called a "single tribe" of Tagalogs. Conventional evolutionary theory held that societies, in evolving from savagery to civilization, moved in political terms from "tribal" fragmentation to "national" unity and toward the elusive goal of "ethnological homogeneity."114
To successfully recognize tribes—marked by language, religion, political allegiance, or other features—was to disprove a nation's existence. Enumerate a society's fragments, and what might otherwise have looked like a nation became merely the tyranny of one tribe over others; what might have appeared to be a state became instead a problem of imperial "assimilation."115
The "tribalization" of the republic would rhetorically eradicate the Philippine Republic as a legitimate state whose rights the United States might have to recognize under international law. This argument was forcefully advanced by the Philippine Commission's report, whose first installment was issued in January 1900, and which represented the most influential effort to reduce the Philippine Republic to what came to be called the "single tribe" of the Tagalogs. The report's section entitled "The Native Peoples of the Philippines," written by University of Michigan zoologist Dean C. Worcester, began by admitting disputes over the civilization of the islands' people: "The most diverse and contradictory statements are frequently met with concerning the inhabitants of the Philippine Islands, at present collectively known as 'Filipinos.' Some writers credit them with a high degree of civilization, and compare them to the Pilgrim Fathers or the patriots of '76, while others regard even the more highly civilized tribes as little better than barbarians."116
Worcester set out to "reconcile views which are apparently contradictory" based on their investigation of Philippine conditions.117 After a brief review of opposing views, he presented his conclusions, which drew heavily on Blumentritt's wave migration theory. The Philippine population consisted of "three sharply distinct races," the Negrito, the Indonesian, and the Malayan.118 Early migrations by the Negritos, a group "near the bottom of the human series," had been displaced by invasions of Indonesians and Malayans with superior racial constitution and civilization.119 Out of these three races had sprung "numerous tribes, which often differ very greatly in language, manners, customs, and laws, as well as in degree of civilization."120
Kramer, Paul A.. <i>Blood of Government : Race, Empire, the United States, and the Philippines</i>, The University of North Carolina Press, 2006. ProQuest Ebook Central, http://ebookcentral.proquest.com/lib/ucsc/detail.action?docID=413334. Created from ucsc on 2019-05-24 22:52:58.
C op
yr ig
ht ©
2 00
6. T
he U
ni ve
rs ity
o f N
or th
C ar
ol in
a P
re ss
. A ll
rig ht
s re
se rv
ed .
Worcester's migration theory, unlike that of the Propaganda movement, did not emphasize an exceptional "third wave" predisposed to assimilation and civilization but rather the chaos, multiplicity, and backwardness produced when successive migration waves crashed on Philippine shores.
The argument of tribal anarchy, based on Blumentritt's theory, became the centerpiece of arguments against Filipino self-government. The very scientific framework that ilustrados had used to exceptionalize themselves as a civilized wave of migration was now being used to deny the islands' peoples as a whole self-government on the basis of their fragmentation. "The most striking and perhaps the most significant fact in the entire situation," began the section of the commission's report entitled "Capacity for Self-Government," "is the multiplicity of tribes inhabiting the archipelago, the diversity of their languages (which are mutually unintelligible), and the multifarious phases of civilization—ranging all the way from the highest to the lowest —exhibited by the natives of the several provinces and islands."121
While Worcester admitted it was "extremely difficult to arrive at anything approaching a correct estimate of the numbers of even the more important civilized tribes," the report was a powerful representation of the commission's ability to encapsulate the Philippine population by scientific means and gave birth to one of its most widely employed "facts": the number eighty-four as the total number of Philippine "tribes." In future debates, the figure, meant to convey impossible plurality, would echo through imperial argumentation in defense of the commission's central ethnological and political conclusion: "The Filipinos are not a nation, but a variegated assemblage of different tribes and peoples, and their loyalty is still of the tribal type."122
Worcester would be followed quickly into the "tribes" question by anti-imperialist and Filipino nationalist publicists. In 1900, for example, Filipino nationalist Sixto Lopez was asked by the New England Anti-Imperialist League to produce "a brief statement of the facts" on the tribes, "as a native of the country, and as one who has given some attention to the ethnography of the Archipelago, both by personal research and by a study of the best works on the subject." For Lopez, the commission's findings had been "entirely incorrect." The number eighty-four had been the product of "imagination, bad spelling, translation, subdivision, and multiplication." The commission had badly transcribed already inaccurate Spanish records, mistaken the mountain peoples for lowland villagers, confused racial groups for language groups, and exaggerated the differences between these languages. "It would be just as absurd to regard the Americans as one tribe and the 'Yankees' as another," he wrote, "and then to increase these two tribes into four or more by misspelling the word 'Americans,' or by translating it into French." To imagine that tribal anarchy would result without U.S. control, he asserted, was "as absurd as to suppose that the inhabitants of Massachusetts would rend the men of New Hampshire or Rhode Island." Lopez also answered the charge that the islands'
Kramer, Paul A.. <i>Blood of Government : Race, Empire, the United States, and the Philippines</i>, The University of North Carolina Press, 2006. ProQuest Ebook Central, http://ebookcentral.proquest.com/lib/ucsc/detail.action?docID=413334. Created from ucsc on 2019-05-24 22:52:58.
C op
yr ig
ht ©
2 00
6. T
he U
ni ve
rs ity
o f N
or th
C ar
ol in
a P
re ss
. A ll
rig ht
s re
se rv
ed .
linguistic pluralism would lead to chaos by reminding his readers that the population of most countries possessed the ability to speak more than one language "with perhaps the exception of the United States."123
Lopez's defensive homogenization of the Philippine population led him to minimize and exceptionalize animist and Muslim groups along nationalist-colonialist lines. Ninety-five percent of the Filipino population, he claimed, "belong to one race and all of them are Christian people practicing the morals and arts of civilization." The "so-called 'tribes'" were actually a small minority, analogous to "the uncivilized or semi-civilized remnants of the Indian tribes still inhabiting certain parts of the United States." Filipinos could not be Indians, in other words, because they had "their own" Indians. At the same time, Lopez refuted charges of "barbarism" against these groups; in reality, non-Christians had "a religion and a code of morals of their own." Like the Propaganda writers, Lopez and his anti-imperialist allies feared that Filipinos were being misrecognized as savages by American audiences. When the anti- imperialists published his family story, they did so in order to introduce Americans to "the interior of a Filipino household, disabusing them, to a large extent, of the idea that the Filipinos are people of a distinctly inferior race, to be likened to our Indian tribes."124
Race-Making and Colonial Warfare Even as the Filipino leadership cast the war as an expression of civilization, part of an increasingly desperate bid for international recognition, U.S. soldiers racialized the "insurrection" with striking speed and intensity. What had been diffuse and fragmented prewar animosities congealed into novel racial formations at the very center of U.S. soldiers' popular culture, capable of defining a wartime enemy and organizing and motivating violence against it. "A lively hatred of our newly declared enemy was the one enthusiasm of the camp," wrote a corporal in the Montana regulars in July 1899.125 The race-making process is vividly illustrated by terminological shifts in the diaries and letters home of U.S. volunteers in the early months of the war. Although the linguistic starting points and end points differed, many soldiers progressively racialized their terms for the insurgents specifically, and Filipinos generally, although in few cases did these terms entirely replace other terms like "insurgent" or "native."
Andrew Wadsworth, for example, a twenty-eight-year-old sergeant in the First Nebraska Volunteers, had observed shortly after arrival in Manila that "the natives are bright and intelligent as the average run of people" and admired their art, musicianship, and industriousness. Three months later, as tensions sharpened between U.S. and Filipino troops, Wadsworth's assessment darkened. "I didn't even like a negro, but they are pretty good people after seeing the natives that live here near the sunset," he wrote. Writing home from "the Field" two weeks after the beginning of the war, he wrote that "it was a hot time going over some of
Kramer, Paul A.. <i>Blood of Government : Race, Empire, the United States, and the Philippines</i>, The University of North Carolina Press, 2006. ProQuest Ebook Central, http://ebookcentral.proquest.com/lib/ucsc/detail.action?docID=413334. Created from ucsc on 2019-05-24 22:52:58.
C op
yr ig
ht ©
2 00
6. T
he U
ni ve
rs ity
o f N
or th
C ar
ol in
a P
re ss
. A ll
rig ht
s re
se rv
ed .
the ground. . . . [It] swarmed with the indians but we didn't do a thing to them." Within another two weeks, his racism was more matter-of-fact. "[H]ave forgotten whether I have written any of you folks since we commenced to chase niggers," he wrote off handedly, "have no doubt read in the papers what we are doing."126 Despite rising tensions, Earl Pearsall of the same unit had recorded in his diary on January 5, with some regret, that "the insurgents have not been as friendly lately as they have been for they have not visited our camp for three or four days." The day war broke out, he imagined that "the dusky fellows don't care for any more of this warfare with the Americano." Less than three weeks later, however, he thrilled that U.S. artillery had "put the black rascals over the hills." Early in March, he reported being "attacked by the 'Gugos'" on the Mariquina road.127
For the first two weeks of the war, Oregon volunteer William Henry Barrett referred to the enemy exclusively as "natives" or "Philippinos," as when "[n]atives [were] driven from their trenches and forced back all along the line." Just over two weeks later, he recorded that other companies had "chased out the niggers [and] run them across the swamps into Malabon."128
South Dakota volunteer Louis Hubbard, a leader in his unit's regimental band, had accepted the gift of a sword from "one of Aguinaldo's sergeants" in December 1898 and recruited a Filipino musician, "the finest clarinetist I ever heard in my life." Two weeks into the combat, angered by reports of Filipino atrocities against U.S. troops, he wrote that "[t]hey are just like any savage." In mid-March he recorded the hope for a speedy charge on Malolos, "for the quicker we get there and get these 'gugos' of[f] the face of the earth the quicker we will be ready to start for home."129
This racialization process drew the attention of U.S. journalists and soldiers on the scene. Even prior to the war, some observers understood rising hostility as the inevitable surfacing of latent "race differences" on both sides. "After the first glamour which surrounded our troops," soldier-correspondent John F. Bass reported to Harper's as early as late August 1898, "a glamour due to an exaggerated and almost childish idea of the liberty and freedom we were bringing to the Philippines, the race differences have made themselves felt, which antagonize the natives and exasperate our men."130 H. L. Wells noted that U.S. troops saw the enemy in racial terms. "Undoubtedly, they do not regard the shooting of Filipinos just as they would the shooting of white troops," he wrote in mid-1900, following the advent of guerrilla war. "The soldiers feel that they are fighting with savages, not with soldiers."131
Kramer, Paul A.. <i>Blood of Government : Race, Empire, the United States, and the Philippines</i>, The University of North Carolina Press, 2006. ProQuest Ebook Central, http://ebookcentral.proquest.com/lib/ucsc/detail.action?docID=413334. Created from ucsc on 2019-05-24 22:52:58.
C op
yr ig
ht ©
2 00
6. T
he U
ni ve
rs ity
o f N
or th
C ar
ol in
a P
re ss
. A ll
rig ht
s re
se rv
ed .
The original caption for this photograph of a trench filled with bodies, which appeared in Neely, Fighting in the Philippines, reads: "The American Artillery did wonderful execution in the battles with the insurgents. In a trench at Santa Ana the Tagal dead lay in piles. The group shown in the picture consisted of thirty-eight bodies" (112). Photographs of dead Filipinos were common trophies among U.S. journalists and soldiers. Albert Sonnichsen wrote in his memoir of "the heaps of dead and dying natives . . . photographed by our people, and exhibited with such mottoes as: 'Can the ——d Regiment boys shoot? You bet they can. Count the dead niggers'" (quoted in Roth, Muddy Glory, 53).
This "lively hatred" was not, however, a projection or an export, but a new racial formation developing on the ground. Its novelty was evidenced by the consistency with which reporters —imperialist and anti-imperialist—felt compelled to explain it to their domestic readers, as above. The new formation was strikingly illustrated by the appearance of a new term, "gu-gu," or "goo-goo," in U.S. soldiers' discourse, almost certainly the linguistic ancestor of "gook."132
Veteran Charles A. Freeman, writing in the 1930s, noted that "[o]f recent years the world [sic] has been shortened to gook, but gu-gu persists in Philippine fiction and fact written by Americans, and applies to the lower class Filipino."133 If the term had a sinister future, its
Kramer, Paul A.. <i>Blood of Government : Race, Empire, the United States, and the Philippines</i>, The University of North Carolina Press, 2006. ProQuest Ebook Central, http://ebookcentral.proquest.com/lib/ucsc/detail.action?docID=413334. Created from ucsc on 2019-05-24 22:52:58.
C op
yr ig
ht ©
2 00
6. T
he U
ni ve
rs ity
o f N
or th
C ar
ol in
a P
re ss
. A ll
rig ht
s re
se rv
ed .
origins remain speculative. One of two plausible explanations—far from incompatible with each other—roots the term in local dynamics: the term came from the Tagalog term for a slippery coconut-oil shampoo, pronounced gu-gu, which may have been used to convey a sense of the enemy's elusiveness.134 A second account suggests the term was born at the intersection of immediate sexual tensions and racialized U.S. popular culture. According to Freeman, among the songs sung by U.S. troops on the long voyage from San Francisco had been a minstrel tune with the chorus " 'Just because she made dem goo-goo eyes.'" When American soldiers first "gazed into the dark orbs of a Filipino dalaga [young woman]" on arrival, they had commented to each other, "'Gee, but that girl can make goo-goo eyes.'" Filipino men had taken the term as an insult; when American soldiers learned this, "it stuck, and became a veritable taunt."135
Whatever its specific origins, "gu-gu" formed part of a distinctive Philippine-American colonial vocabulary that focused hatreds around a novel enemy and lent American troops a sense of manly, insider camaraderie. The newness, immediacy, and localism of U.S. soldiers' racial formation were suggested by the quotation marks and parenthetical explanations soldiers commonly included near terms like "gu-gu" in their letters and diaries, especially early in the conflict. On occasion, soldiers explained these terms to what they imagined to be befuddled family members at home. Peter Lewis, for example, promised in November 1900 to write home again about his "fights with the 'Guggoes' as the Filipiones [sic] are called."136
The other common term assigned to the enemy by U.S. troops was "nigger." "Our troops in the Philippines . . . look upon all Filipinos as of one race and condition," wrote Henry Loomis Nelson, "and being dark men, they are therefore 'niggers,' and entitled to all the contempt and harsh treatment administered by white overlords to the most inferior races."137 Frederick Palmer, sympathetic to the war effort, was amused by the soldiers' "good-natured contempt" toward "the little brown man" but regretted the use of the term "nigger," which "too often" included groups that were above it, however marginally: "If a man is white; if he speaks English; if he knows his lines as we know them, he is as good as anybody on earth. If he is white and yet does not understand our customs, we insist that he shall have equal rights with us. If he is any other color too often we include him in one general class called 'nigger,' a class beneath our notice, to which, as far as our soldier is concerned, all Filipinos belonged."138
On the surface, the application of the term "nigger" to Filipinos suggests the export of domestic U.S. racial formations. But in other ways it appears that the term itself was being transformed in the colonial setting. As with "gu-gu," soldiers felt compelled to explain its colonial meaning to family members, as when Corporal William Eggenberger observed in March 1899, of Filipino clothing, that "it is nothing to see a niger (we call them nigers) woman pretty near naked."139 In some cases, U.S. soldiers ridiculed their comrades who used it, as when John Jordan poked fun at white Southern soldiers. "It must have been very embarrassing
Kramer, Paul A.. <i>Blood of Government : Race, Empire, the United States, and the Philippines</i>, The University of North Carolina Press, 2006. ProQuest Ebook Central, http://ebookcentral.proquest.com/lib/ucsc/detail.action?docID=413334. Created from ucsc on 2019-05-24 22:52:58.
C op
yr ig
ht ©
2 00
6. T
he U
ni ve
rs ity
o f N
or th
C ar
ol in
a P
re ss
. A ll
rig ht
s re
se rv
ed .
to men almost entirely from Georgia, Ala., Miss. and Florida to be whipped and captured by 'niggers,'" he wrote of one recently defeated unit. "The Capt. is from Miss. and I have no doubt it will be an unpleasant recollection to him especially when he returns to Natchez."140
Just as colonial warfare was promoting the invention of new terms like "gu-gu," it was proving capable of dislodging, reframing, and transforming older terms like "nigger." When Peter Lewis of New York was sent in January 1902 to supervise a thousand Filipino women allowed out of a reconcentration camp to collect palay, he described the scene as being like "the American niggers picking cotton."141 It was striking that he felt compelled to modify "nigger" with "American"; it suggests that, without it, he was afraid his family might mistakenly think he was referring to Filipinos and not African Americans. One black soldier complained that white soldiers "talked with impunity of 'niggers' to our soldiers, never once thinking that they were talking to home 'niggers.'" When reminded that "at home this is the same vile epithet they hurl at us," these soldiers "beg pardon and make some effiminate [sic] excuse about what the Filipino is called."142 While these white soldiers may have been deliberately taunting black soldiers, it may have been that, in the colonial context, "nigger" was becoming strangely detached from its older moorings.
Black troops fighting in the islands had much to say about the race war emerging around them.143 "You have no idea the way these people are treated by the Americans here," wrote Sgt. Patrick Mason, excluding himself from this category. "The first thing in the morning is the 'Nigger' and the last thing at night is the 'Nigger.'" Some like Sgt. Maj. John W. Galloway accused whites of "establish[ing] their diabolical race hatred in all its home rancor in Manila . . . to be sure of the foundation of their supremacy" under civil rule. Unlike white soldiers, Galloway noted, black soldiers did not "push [Filipinos] off the streets, spit at them, call them damned 'niggers,' abuse them in all manner of ways, and connect race hatred with duty." Filipinos ably exploited the U.S. Army's race war by making direct racial appeals to black soldiers on the basis of what one black soldier, quoting a Filipino, called the "affinity of complexion." William Simms had been struck by a question posed to him by a little Filipino boy, to the effect of "'Why does the American Negro come . . . to fight us when we are much a friend to him. . . . He is all the same as me and me all the same as you. Why don't you fight those people in America who burn Negroes, that make a beast of you?'"144
More coordinated appeals to black troops appear to have been suggested by exiles in Hong Kong, better connected to British and U.S. news sources. In August 1899, Paula Pardo reported having received instructions from there "advising us to make big placards with large letters, in English, to be placed in the frontier trenches" that would "remind the Black Americans of the offenses committed and that continue to be committed against their race by the white Americans and, above all, the recent executions carried out on their black brothers."145
Filipino troops did place hundreds of pamphlets near black units; one was addressed "To the
Kramer, Paul A.. <i>Blood of Government : Race, Empire, the United States, and the Philippines</i>, The University of North Carolina Press, 2006. ProQuest Ebook Central, http://ebookcentral.proquest.com/lib/ucsc/detail.action?docID=413334. Created from ucsc on 2019-05-24 22:52:58.
C op
yr ig
ht ©
2 00
6. T
he U
ni ve
rs ity
o f N
or th
C ar
ol in
a P
re ss
. A ll
rig ht
s re
se rv
ed .
Colored American Soldier" and stated that "[y]our masters have thrown you into the most iniquitous fight with double purpose—to make you the instrument of their ambition and also your hard work will soon make the extinction of your race. Your friends, the Filipinos, give you this good warning. You must consider your situation and your history, and take charge that the blood of . . . Sam Hose . . . proclaims vengeance."146
The Politics of Guerrilla Warfare If one way to rationalize a war of aggression was to declare the enemy state a "tribe," one way to end it was simply to declare it over by fiat. November 1899 saw the war's first end by U.S. proclamation. General MacArthur reported the U.S. mission accomplished, saying that there was "no organized insurgent force left to strike at," and declared that all future resistance be characterized as "banditry," and the killing of U.S. soldiers, murder.147 General Otis cabled Washington stating that the revolutionaries had been dispersed and that the "claim to government by insurgents can be made no longer under any fiction."148 In fact, Filipinos had undertaken a strategy of guerrilla war. Disbanding the regular army in the wake of defeats, Aguinaldo divided the country into military zones, each under a guerrilla commander, preparing for a regionally dispersed set of smaller campaigns through locally raised sandatahan (guerrilla) units. It was hoped that in these scattered settings, tropical disease, impassable roads, and unfamiliar conditions would weaken the American advance, while geographic knowledge and village-level support would sustain guerrilla ambushes and surprise attacks against isolated American patrols.149
A key advantage of this kind of war for Filipinos would be the potential disappearance of Filipino combatants into the rural population. As the Filipino army reorganized, the Luzon villagers that Wilcox and Sargent had met singing patriotic songs and marching in formation would sustain the guerrilla effort with food, money, and information. A network composed of the friends and relatives of guerrilla officers within the principalía collected taxes and crops from villagers (not always willingly), established secret Katipunan societies, and formed their own intelligence systems, often supplying the guides, interpreters, and municipal officials upon whom the U.S. Army relied. Eluding the surveillance of U.S. post commanders and soldiers, revolutionaries funneled supplies to the guerrillas, hid them in civilian clothes, and informed them about American strategies and troop movements.
This guerrilla campaign, in turn, altered the command structure, tactics, and knowledge requirements of the U.S. Army. General Otis decentralized his forces to match the Filipino army, splitting the army into four departments, his plan being to advance outward into the hinterlands, fighting back Filipino rebels and garrisoning the towns that supported them. In these regional settings (eventually more than 600 scattered posts), often cut off from Manila contacts, local commanders would by necessity take on greater autonomy and be forced to
Kramer, Paul A.. <i>Blood of Government : Race, Empire, the United States, and the Philippines</i>, The University of North Carolina Press, 2006. ProQuest Ebook Central, http://ebookcentral.proquest.com/lib/ucsc/detail.action?docID=413334. Created from ucsc on 2019-05-24 22:52:58.
C op
yr ig
ht ©
2 00
6. T
he U
ni ve
rs ity
o f N
or th
C ar
ol in
a P
re ss
. A ll
rig ht
s re
se rv
ed .
adapt their tactics to local crises. Reliable intelligence was a scarce commodity. "The troops were more than able to annihilate, to completely smash anything that could be brought against them," reported Colonel Arthur Wagner, ". . . but it was almost impossible to get any information in regard to those people."150
Guerrilla war involved not merely a set of tactics but a set of understandings: about the nature of combat, about the means to victory, about oneself as a combatant, and about the nature of the enemy. For Filipino officers, schooled exclusively in European conventional warfare, it was largely unfamiliar, although at least some Filipino soldiers had encountered it while collaborating with the Spanish Army against Muslims and animists. By 1900, it was still unfamiliar enough to require explanation.151
Filipino strategists drew on anticolonial guerrilla struggles elsewhere in the world. Isabelo de los Reyes, for example, published an article on guerrilla war in the March 1900 Filipinas ante Europa, by "a valiant and enlightened Filipino lieutenant" who had fought in Cuba.152
Filipino commanders also took inspiration (most likely unreciprocated) from the Boers' struggle against the British Empire. Juan Villamor, advising Gen. Antonio Luna in Ilocos, claimed to have taken his guerrilla model from the Boers in their struggle against the English, most likely learned of through Hong Kong newspapers. In a speech to raise troops in February 1900, Villamor noted that this warring style, "such as we are starting today," was "characteristic of a small nation when fighting a big one" and had produced "the most surprising successes" in South Africa.153
One possible explanation for Aguinaldo's delay in adopting guerrilla tactics may be the symbolic politics of war and preoccupations with "culture and character." The most obvious reason for this delay was political. As the republic's officials well knew, guerrilla war was at once a decentralized war that empowered local commanders at the expense of the center and a people's war that involved mobilizing the energy of, and handing power to, a rural base. This base was, in turn, largely mistrusted by Aguinaldo's cadre and was itself often ambivalent about the question of whether republican "independence" and kalayaan (freedom) were the same thing.154 But it was also, perhaps, not so easy to let go of the quest for recognition. In its bid for international recognition, the republic's self-representations to the world had nervously held it to a standard of civilization in which war played a significant part. Officials of the republic agreed with the Americans that, among many other things, civilized societies adhered to the laws of civilized warfare. The military drills witnessed by Wilcox and Sargent had drawn on a vocabulary of republican martial order imbued with notions of a civilized fighting force; the republic's newspapers of 1898 had foregrounded the organized, hierarchical character of the Filipino army and the favorable treatment of its Spanish prisoners as advertisements for its broader civilization.
Guerrilla warfare, by contrast, meant scattered organization, loosely disciplined troops
Kramer, Paul A.. <i>Blood of Government : Race, Empire, the United States, and the Philippines</i>, The University of North Carolina Press, 2006. ProQuest Ebook Central, http://ebookcentral.proquest.com/lib/ucsc/detail.action?docID=413334. Created from ucsc on 2019-05-24 22:52:58.
C op
yr ig
ht ©
2 00
6. T
he U
ni ve
rs ity
o f N
or th
C ar
ol in
a P
re ss
. A ll
rig ht
s re
se rv
ed .
little distinguishable from savages, a reliance on rural supplies little distinguishable from looting, and forms of concealment and deception that violated Euro-American standards of masculine honor in combat.155 Emilio Concepción, a captain fighting in Namatay, later recalled that, for reasons of honor, he "was vacillating for some time" before he reorganized his troops into guerrilla units. "In reality, when I took that step, I had thought about it well for some days before, because in principle I believed that if I made myself a guerrilla fighter, I would stop being a revolutionary, and at that time for me the title of revolutionary was much more glorious."156 By winning a conventional war, the Philippine Army would win the world's support for independent Philippine statehood; victory in guerrilla battle, however, might mean losing the war for international recognition.
While Filipino commanders believed guerrilla war was undesirable, they also believed it could serve as an effective intervention in U.S. politics; localized struggle could have transnational effects. One of the most striking aspects of the Filipino guerrilla campaign was the way that it was imagined by its leaders as an intercession into the 1900 presidential campaign, specifically on behalf on William Jennings Bryan's candidacy, which had made anti- imperialism its centerpiece. "It would surprise you what a close watch these [Filipino] people keep on American politics," Lt. Samuel Lyon wrote home in March 1900, about congressional debates on the Philippine bill. "[E]very disloyal sentiment uttered by a man of any prominence in the United States is repeatedly broadcast through the islands and greatly magnified."157 U.S. military censors expressed frustration at Filipino newspapers' "old tactics of translating the most virulent articles in the American press . . . to foster the belief among the people that the majority of Americans were in favor of their demands."158
The U.S. election cycle was, in fact, a crucial factor in shaping Aguinaldo's strategy, even as he retreated into the mountains of Luzon. From mid-1900, Filipino commanders emphasized the need to maintain enough resistance to make the price of empire high and to aid Bryan in his quest to make the Philippine-American War "the paramount issue."159 "The presidential election which is being held at present in North America seems like a ray of hope for the cessation of this war," stated Aguinaldo in an October 1900 proclamation, "inasmuch as Mr. Bryan promises to recognize the independence of the Philippines, provided he is elected president of the North American Republic."160 Filipino hopes for the election were known even to common U.S. soldiers. "[T]he niggers are getting more active all over," wrote William Eggenberger in September, "it is just before election and they want to make a showing[.] [T]hey think if bryan gets elected they will get their independence but they will get left."161
William Carey Brown claimed to have found among one revolutionary leader's papers a "carefully folded . . . picture of—Mr. William J. Bryan!"162
Such claims ought, of course, to be met with skepticism. Real or imagined Filipino support for Bryan's candidacy was especially appetizing for the war's partisan defenders in the United
Kramer, Paul A.. <i>Blood of Government : Race, Empire, the United States, and the Philippines</i>, The University of North Carolina Press, 2006. ProQuest Ebook Central, http://ebookcentral.proquest.com/lib/ucsc/detail.action?docID=413334. Created from ucsc on 2019-05-24 22:52:58.
C op
yr ig
ht ©
2 00
6. T
he U
ni ve
rs ity
o f N
or th
C ar
ol in
a P
re ss
. A ll
rig ht
s re
se rv
ed .
States, who used it to confirm the "treason" of their opponents. Apparently, one was either with the administration or with the savages. The New York Tribune blamed Bryan's candidacy itself for the persistence of the revolt and named the Nebraskan as "more the leader of these people than Aguinaldo."163 The 1900 Republican campaign book promised "Evidence That the Insurrection Was Encouraged and Kept Alive by the Utterances of Mr. Bryan and His Political Associates" in the shape of fragments of proclamations and manifestos.164 In sometimes odd and striking ways, the war's proponents made Aguinaldo and Bryan equivalents as representatives of anarchy and misrule. S. B. M. Young, for example, told Adj.-Gen. Henry Corbin in November 1900 that "Bryan and his friends—the enemies of good government . . . gave us considerable trouble through their brother anarchists in the mountains of Northern Luzon."165 That same month, writing Theodore Roosevelt from the Philippines to congratulate him on McKinley's reelection, Young observed that "[t]he attack on you by the Tagalogs of Colorado is on par with actions of the brown Bryanites of Luzon."166
If on the Filipino side, guerrilla war was U.S. electoral politics by other means, on the American side, it was both novel and disturbing. It meant dispensing with hopes for gallant rushes at the enemy and hunkering down for a protracted campaign that was both boring and anxious, with soldiers isolated from other units, in a largely unknown terrain, unable to recognize the line between "amigos" and hostile peoples. It was little surprise that the most lasting term the war introduced into American English was "boondocks," drawn from a Tagalog term for "mountain" or remote area, which came to be associated with distant, bewildering unknowns.167
"Uncle Sam's cohorts set down in the Philippines at the beginning of the century saw in everything, something new, strange and utterly incomprehensible," recalled one veteran years later. "The enemy existed unseen in the dripping jungle, in the moldering towns and in the smoky clearings on the hillsides, and since a natural prudence bade him not risk any open encounter, the enemy was not to be found. But they existed nonetheless."168 Even as U.S. soldiers relied on Filipinos as guides, translators, carriers, and providers of food and intelligence, they found the task of distinguishing Filipino soldiers from "amigos" in garrisoned towns a frustrating and dangerous one. Erwin Garrett put the problem succinctly in verse:
"Amigo" to your face, forsooth, Or when you spend the dough, But a red-handed "katipunan" when You turn around to go.169
Many U.S. soldiers racialized Filipino tactical deception. As Jacob Isselhard recalled in his memoir, local villagers, "with that particular faculty of all Orientals to say one thing and meaning [sic] another, professed to be 'mucho amigo' (good friends) to our faces, while
Kramer, Paul A.. <i>Blood of Government : Race, Empire, the United States, and the Philippines</i>, The University of North Carolina Press, 2006. ProQuest Ebook Central, http://ebookcentral.proquest.com/lib/ucsc/detail.action?docID=413334. Created from ucsc on 2019-05-24 22:52:58.
C op
yr ig
ht ©
2 00
6. T
he U
ni ve
rs ity
o f N
or th
C ar
ol in
a P
re ss
. A ll
rig ht
s re
se rv
ed .
secretly aiding the insurrection with all the means at their command." Those who stepped forward as guides, for example, "would invariably and purposely get lost on a trail which led either to nowhere or into well prepared death traps."170
The collision between Filipino revolutionary and U.S. Army perspectives on guerrilla war can best be witnessed in a brief written exchange in late August 1900 between Gen. James Franklin Bell and Apolinario Mabini.171 Bell was writing Mabini to pressure him to reconcile himself to United States rule and to declare himself against continued guerrilla resistance, as had an increasing number of revolutionaries. His argument hinged on the difference between "civilized" war and its opposites. War, he began, could only be justified by a combatant where success was possible; as soon as defeat was certain, "civilization demands that the defeated side, in the name of humanity, should surrender and accept the result, although it may be painful to its feelings." Combatants who strayed from this principle "place themselves in a separate classification" as "incompetent in the management of civil affairs to the extent of their ignorance of the demands of humanity." In this specific case, the end of conventional war and the dispersal of the Philippine Army meant that continued Filipino resistance was not only "criminal" but was "also daily shoving the natives of the Archipelago headlong towards a deeper attitude of semicivilization in which they will become completely incapable of appreciating and understanding the responsibilities of civil government." Civilization meant pacification and the acceptance of U.S. sovereignty: "The Filipino people can only show their fitness in this matter by laying down their arms."172
Mabini countered with a brilliant riposte. Bell's starting point, he noted, was simply the claim that might made right, that the United States' war was "just and humanitarian" because its army was powerful, "which trend of reasoning not even the most ignorant Filipino will believe to be true." If in real life, he noted, "the strong nations so easily make use of force to impose their claims on the weak ones," it was because "even now civilization and humanitarian sentiments that are so often invoked, are, for some, more apparent than real." No one deplored more deeply the "guerrilla and ambush system" the Filipinos had been "forced to adopt"; Mabini had always considered "the fight that offers equal risks to both combatants more noble and more worthy of men." But the Filipinos had been left no choice. The very laws of war that authorized strong nations' use of "powerful weapons of combat" against weak ones were those that "persuade[d]" the weak to engage in guerrilla war, "especially when it comes to defending their homes and their freedoms against an invasion."173
Guerrilla war was, in other words, tactical rather than ethnological: in this "extreme case," the laws of war "implacably order the weak people to defend their threatened honor and natural rights under pain of being called uncivilized and uncapable of understanding the responsibilities of a proper government." Civilization meant neither capitulation nor conciliation but resistance to submission. Indeed, for Mabini, resistance itself— even through
Kramer, Paul A.. <i>Blood of Government : Race, Empire, the United States, and the Philippines</i>, The University of North Carolina Press, 2006. ProQuest Ebook Central, http://ebookcentral.proquest.com/lib/ucsc/detail.action?docID=413334. Created from ucsc on 2019-05-24 22:52:58.
C op
yr ig
ht ©
2 00
6. T
he U
ni ve
rs ity
o f N
or th
C ar
ol in
a P
re ss
. A ll
rig ht
s re
se rv
ed .
guerrilla war—was the only mark of a civilized people. The Filipinos, he wrote, "fight to show to the United States that they possess sufficient culture to know their rights even where there is a pretense to hide them by means of clever sophisms."174 Earlier, Mabini had written, along the same lines, that "[a] humiliating peace is tolerated only in uncivilized countries."175
Asserting the logic of recognition, Mabini hoped the revolution would in this way "remind the Americans of the struggle borne by their ancestors against the Englishmen for the emancipation of the colonies which are now the free States of North America." At that moment, the Americans had been "in the same place which the Filipinos are in today." Contrary to what some believed, Filipino resistance was "not motivated by hatred of race, but by the same principles sealed with the blood of [the Americans'] own ancestors."176
Almost immediately following McKinley's presidential victory in November 1900, U.S. commanders felt at greater liberty to widen the boundaries of violence, which General MacArthur achieved through a mass-circulated proclamation dated December 20. In content, it was a highly expedient interpretation of General Orders No. 100, the Civil War-era regulations on the conduct of combat; MacArthur selected those provisions he felt "most essential for consideration under present conditions." The proclamation was meant to "instruct all classes" and was circulated widely: the army distributed 10,000 copies to the Department of Southern Luzon alone, and copies of it were printed in Tagalog, Spanish, and English in the Manila Times, the first English-language daily in the islands.177 MacArthur had assumed, wrongly, that Filipino military leaders "probably had never before been informed of the existence of such a law" and boasted that its "educational" effect had been "immediate and far-reaching."178
Here, MacArthur ran into the problem of the resistance's status: to share the "laws of war" with Filipinos might appear to recognize them as the army of an actual state. Accordingly, he "reject[ed] every consideration of belligerency of those opposing the Government" and directed the document both at combatants and "noncombatants, native or alien, residing within occupied places." In those locations, the U.S. Army owed protection only to those Filipinos who demonstrated "strict obedience" to U.S. commanders. Noncombatants who in any way aided Filipino combatants, through "secret communities," collecting supplies, recruiting men, or sharing military information, would from then on be seen by the U.S. military as indistinguishable from combatants.179
In broadening the enemy in this way, MacArthur invoked a category from the General Orders: "war rebels, or war traitors." Any such person residing in an occupied area and engaging in acts that were "inimical to the interests of the occupying army" would be punished "at the discretion of the tribunals of the occupying army." The terms themselves embodied the contradictions of the United States' claims to sovereignty, which the New York Times had foreseen: "war" recognized the enemy as a state, while "rebel" and "traitor" incorporated the enemy as a force against "its own" government. MacArthur's proclamation defined these terms
Kramer, Paul A.. <i>Blood of Government : Race, Empire, the United States, and the Philippines</i>, The University of North Carolina Press, 2006. ProQuest Ebook Central, http://ebookcentral.proquest.com/lib/ucsc/detail.action?docID=413334. Created from ucsc on 2019-05-24 22:52:58.
C op
yr ig
ht ©
2 00
6. T
he U
ni ve
rs ity
o f N
or th
C ar
ol in
a P
re ss
. A ll
rig ht
s re
se rv
ed .
in ways that embraced the entire population in areas of combat as potential targets of punishment. It did not recognize intimidation by insurgents as a legitimate cause for cooperation: compliance with the rebels without reportage to the U.S. military "creates the presumption that the act is voluntary and malicious." Neither did he accept defenses based on ignorance of insurgent activity, which due to "a common language," must "be of knowledge to a large part of the resident community."180 Assuming that all Filipino villagers in garrisoned areas had information regarding the guerrillas, those who failed to share it "offer themselves as easy victims to be plundered and murdered" and "expose themselves to the danger of being classified and tried as war traitors against the United States." "War rebels" who slipped back and forth, to and from combat, "divest themselves of the character of soldiers" and if captured were "not entitled to the privileges of prisoners of war."181
These changes of status would authorize alterations in the practical apparatus of repression. MacArthur warned journalists in Manila that any article published in a "martial environment" that could be "classed as seditious" by its intention to "injure the army of occupation" would subject its authors to "such punitive action as may be determined by the undersigned." In additional orders, MacArthur commanded that all "prisoners of war" captured "in the field, or arrested in the towns," would be held in custody "until the cessation of hostilities." He also ordered the deportation to Guam of "prominent and popular agitators," including Mabini. The indefinite incarceration or deportation of prisoners was a self-consciously terror-generating strategy. There was "no doubt" that what MacArthur called the "legitimate employment of strong human emotions" had been "very instrumental in bringing about final results."182
Racializing Guerrilla Combat Race was at the core of the U.S. Army's effort to rethink and redefine the enemy in a context of guerrilla war. Mabini was right that, in waging guerrilla war, Filipinos risked "the pain of being called uncivilized." Throughout the colonial world—including the republic's leadership —races were characterized in part by the way they made war. The General Orders No. 100 that MacArthur had drawn upon had themselves relied on racial-historical dichotomies between civilized and savage war.183 While "barbarous armies" and "uncivilized people," for example, offered no protection to civilians, the "inoffensive citizen" was protected in "modern regular wars of the Europeans, and their descendents in other portions of the globe." While the General Orders authorized retaliation by "civilized nations," when taken too far, this principle quickly devolved into "the internecine wars of savages."184
By these lights, those who waged guerrilla war were, by definition, savage: Filipino warfare, therefore, did not take this form out of ignorance or strategy but because of race. Conventional wisdom to this effect issued from the top of the U.S. military hierarchy in the Philippines. "War in its earlier form was an act of violence which, from the very nature of
Kramer, Paul A.. <i>Blood of Government : Race, Empire, the United States, and the Philippines</i>, The University of North Carolina Press, 2006. ProQuest Ebook Central, http://ebookcentral.proquest.com/lib/ucsc/detail.action?docID=413334. Created from ucsc on 2019-05-24 22:52:58.
C op
yr ig
ht ©
2 00
6. T
he U
ni ve
rs ity
o f N
or th
C ar
ol in
a P
re ss
. A ll
rig ht
s re
se rv
ed .
primitive humanity and of the forces employed, knew no bounds," General MacArthur had declared in the December 1900 proclamation. "Mankind, from the beginning of civilization, however, has tried to mitigate, and to escape, as far as possible, from the consequences of this barbarous conception of warlike action."185 The Filipinos, in refusing these boundaries, had shown themselves to be less than civilized. "The war on the part of the Filipinos," wrote Secretary of War Elihu Root, "has been conducted with the barbarous cruelty common among uncivilized races."186
Racial terms were also useful in making sense of the guerrillas' mass support as the U.S. effort ground to a mid-1900 halt. Late in December 1900, General Robert Hughes reported to the War Department that "[t]he situation is still very dark. . . . The whole population has been rank insurrectos from hide to heart, and all have been contributing to the support of the cause in one way or another according to their ability."187 In his October 1, 1900, report, MacArthur sought to account for what he called, with begrudging respect, the "almost complete unity of action of the entire native population." His conclusion was that Filipino participation was neither rational nor political. "[T]he adhesive principle comes from ethnological homogeneity," he stated, "which induces men to respond for a time to the appeals of consanguineous leadership, even when such action is opposed to their own interests."188
General Young concurred. "The keynote of the insurrection among the Filipinos past, present and future is not tyranny," he stated in an April 1901 address, "for we are not tyrants. It is race."189
Where all hearts were those of insurgents, legible from their "hides," race became the sanction for exterminist war, the means by which earlier distinctions between combatants and noncombatants—already fragile— eroded or collapsed. As long as support for the rebellion was imagined as political—as a matter of decisions, interests, and incentives—within a pluralistic Filipino polity, the task of the U.S. Army was to "persuade" Filipinos of various sectors to accept U.S. sovereignty. That this persuasion might take terrible forms was something that U.S. officials readily acknowledged. But no such persuasion was possible where "ethnological homogeneity" governed over reason, where hides determined hearts. The Filipinos were one united "race"; its "savagery" placed it outside the bounds of "civilized" warfare: the two explanatory halves converged, pincerlike, into racial exterminist war as the only means to "peace."
On the ground, racial terms like "gugu" and "nigger" both reflected and enabled a broadening of the enemy. In their letters and diaries, U.S. soldiers sometimes attached them to descriptions of combat status—such as "nigger army"—which, in effect, made them racialized terms for "insurgent." In some cases, they continued to distinguish combatants and non- combatants, referring to the latter as "natives" or "Filipinos." But in other cases, soldiers used both "gugu" and "nigger" to refer explicitly to noncombatants. "At meals [sic] times there are
Kramer, Paul A.. <i>Blood of Government : Race, Empire, the United States, and the Philippines</i>, The University of North Carolina Press, 2006. ProQuest Ebook Central, http://ebookcentral.proquest.com/lib/ucsc/detail.action?docID=413334. Created from ucsc on 2019-05-24 22:52:58.
C op
yr ig
ht ©
2 00
6. T
he U
ni ve
rs ity
o f N
or th
C ar
ol in
a P
re ss
. A ll
rig ht
s re
se rv
ed .
always a lot of little 'gugus' around, each with his tin can, begging scraps to eat," wrote Perry Thompson.190 Peter Lewis described how "the Niggers keep going to Church" on Easter.191
When Eggenberger received curfew orders "to make all niggers to put out lights after 9 oclock and arrest all niggers caught out after 7 oclock," he enforced it by thrusting his rifle's bayonet through the outside walls of noncompliant civilians' homes.192 If a "nigger man" was unfortunate enough to stroll through camp while U.S. soldiers were feeling lonely, "he generally feels the weight of our heavy government shoes for we hate the sight of them."193
Racial terms and exterminist sentiment were at the center of the most popular of the U.S. Army's marching songs, which marked the Filipino population as a whole as the enemy and made killing Filipinos the only means to their civilization.
Damn, damn, damn the Filipino Pock-marked khakiac ladrone; Underneath the starry flag Civilize him with a Krag, And return us to our own beloved home.194
One Nebraskan soldier boasted to his parents of his comrades' bold, aggressive fighting spirit, restrained only by officers' reticence. "If they would turn the boys loose," he wrote, "there wouldn't be a nigger left in Manila twelve hours after."195 Henry Hackthorn explained to his family that the war, which he regretted, had been avoidable, but "the niggers got in a hurry." "We would kill all in sight if we could only receive the necessary orders," he wrote.196 Frank Jackson was angered by an American public convinced that "we are nothing but murderers that march out occasionally and kill all the niggers we see!" he complained. "I wish that might be so for the world would be much better off without these lazy black devils."197 Eggenberger reported happily in March 1900 that collaborating Macabebe troops had killed 130 "ladrones" without one escape. "[L]et the good work go on[.] [W]e will have the damn bug eaters sivilized [sic] if we have to bury them to do it," he wrote.198
Racial exterminist impulses were also in evidence in U.S. soldiers' descriptions of violence against prisoners and civilians. The American torture of prisoners—some fraction of which appeared in soldiers' letters, newspaper accounts, and court-martial proceedings—was often, if not always, justified as a means of intelligence-gathering. The most notorious form of torture by the American side, if far from the only one, was the "water cure," in which a captured Filipino was interrogated while drowned with buckets of filthy water poured into his mouth. The scale of its practice and the frequency of death remain difficult if not impossible to establish. Later blamed almost exclusively on the United States' Macabebe Scouts, it was in fact the tactical expression of the military policy of attraction, undertaken in many cases by U.S. and Filipino forces working together both secretly and with the tacit approval of U.S.
Kramer, Paul A.. <i>Blood of Government : Race, Empire, the United States, and the Philippines</i>, The University of North Carolina Press, 2006. ProQuest Ebook Central, http://ebookcentral.proquest.com/lib/ucsc/detail.action?docID=413334. Created from ucsc on 2019-05-24 22:52:58.
C op
yr ig
ht ©
2 00
6. T
he U
ni ve
rs ity
o f N
or th
C ar
ol in
a P
re ss
. A ll
rig ht
s re
se rv
ed .
officers. In the context of guerrilla war, the water cure would simultaneously cure Filipinos of their unknowability and Americans of their ignorance.199
Despite later claims that distanced U.S. soldiers from torture, U.S. soldiers not only carried out the water cure but apparently did so in a jocular manner. In 1902, Albert Gardner, in Troop B of the First U.S. Cavalry, composed comic works that made light of torture in a way that suggested familiarity and ease. The first, playing with the torture's name, was a mock- testimonial patent-medicine advertisement addressed to "My Dear Doctor Uncle Sam," by a certain "Mariano Gugu."200 The author complained of a recent bout of "loss of memory, loss of speach [sic] and other symptoms" of a disease called "insurectos"; among other things, he "had forgotten where I placed my Bolo and my rifle."201 He had been miraculously cured with "only one treatment of your wonderful water cure." "No hombre's shack is complete without a barrel of it," he concluded in a postscript.202 More striking still was Gardner's original marching song, "The Water Cure in the P.I.," which made no mention of interrogation but simply urged U.S. soldiers to commit torture as an expression of U.S. imperial patriotism. Torture and liberation would be expressions of each other. The song form itself suggests singers and possible public performance:
Get the good old syringe boys and fill it to the brim We've caught another nigger and we'll operate on him Let someone take the handle who can work it with a vim Shouting the battle cry of freedom
[Chorus] Hurrah Hurrah We bring the Jubilee Hurrah Hurrah The flag that makes him free Shove in the nozzel [sic] deep and let him taste of liberty Shouting the battle cry of freedom.203
A subsequent verse promised to teach a captured "nigger" that liberty was "a precious boon" and pump him until he "wells like a toy baloon [sic]."204 Another hailed "[t]he banner that floats proudly o'er the noble and the brave" and urged the men to continue "till the squirt gun breaks or he explodes the slave."205
Along with torturing them, U.S. soldiers also killed Filipino prisoners. Rumors of "no- prisoners" orders were common. Arthur C. Johnson of the Colorado Volunteers, for example, reported as early as February 1899 that Manila's prisons were already overflowing, and "the fiat is said to have gone forth that no more prisoners are to be taken"; he anticipated that "the Filipino death list promises to correspondingly increase." "They say our boys raised the cry of no quarter," Willis Platts wrote on the second day of the war, "([I] am glad of it) and
Kramer, Paul A.. <i>Blood of Government : Race, Empire, the United States, and the Philippines</i>, The University of North Carolina Press, 2006. ProQuest Ebook Central, http://ebookcentral.proquest.com/lib/ucsc/detail.action?docID=413334. Created from ucsc on 2019-05-24 22:52:58.
C op
yr ig
ht ©
2 00
6. T
he U
ni ve
rs ity
o f N
or th
C ar
ol in
a P
re ss
. A ll
rig ht
s re
se rv
ed .
disregarded the numerous white flags because of many treacherous deeds." Nearly two months into the war, George Telfer recorded his one line of thought while "jumping trenches—seeing mangled bodies, writhing figures, and hearing groans everywhere": "'Guide right.' 'preserve touch.' 'Advance' 'Lay Down' 'Forward'—'Kill' 'Kill'—'Take no prisoners.' "206
Specific instances of the killing of prisoners were recorded by U.S. soldiers. Thomas Osborne was sent out in search of five men, and when they were captured, "nor [sic] did we take them prisoners for our guns were anxious to be fired so we left them to be buried next morning."207 Pvt. George Osborn wrote that while holding a prisoner on a captain's instructions, "a fellow by the name of Lynch said to him to (vamos) (meaning to get away) and when he had run about 20 yds they shot him." When the captain later asked where the prisoner was, "Lynch said he tried to run away and we shot him[.] [T]he Capt. said all right."208
William Eggenberger reported hearing at one point that the "niggers" would kill "all the [American] prisoners they capture from now on, and of corse [sic] we will ring [sic] all the damn necks of the ones we capture too."209 He recorded several occasions of shooting prisoners attempting to "escape" but later confessed that "[w]hen we capture a suspicious nigger, we generally loose him in the swamps, that is he is lost and he isn't lost but he never shows up any more. Turn about is fair play. They do it to us and we do it to them, they killed three of our fellows with out mercy but we have taken a very sweet revenge and a very clear revenge to them to[o]."210 The most notorious wartime executions by U.S. forces were not of prisoners but of collaborators. Filipino and Chinese guides, interpreters, and carriers were essential to U.S. operations, in constant proximity to U.S. soldiers, and the most immediate objects of scrutiny and suspicion; they were highly vulnerable scapegoats when U.S. operations went sour. When Marine Maj. Littleton Waller's forces became lost, sick, and starved following a scorched-earth campaign across the island of Samar in 1901, he ordered the summary execution of eleven Filipino porters.211
Kramer, Paul A.. <i>Blood of Government : Race, Empire, the United States, and the Philippines</i>, The University of North Carolina Press, 2006. ProQuest Ebook Central, http://ebookcentral.proquest.com/lib/ucsc/detail.action?docID=413334. Created from ucsc on 2019-05-24 22:52:58.
C op
yr ig
ht ©
2 00
6. T
he U
ni ve
rs ity
o f N
or th
C ar
ol in
a P
re ss
. A ll
rig ht
s re
se rv
ed .
This is a photograph of the "water cure," one mode of torture and interrogation used by U.S. soldiers and their Macabebe allies during the Philippine-American War. Water would be forcibly pumped into the open mouth of a Filipino prisoner, in an effort to compel him to provide information regarding the guerrilla army. The very fact that a portrait of it was created—one that itself includes casual spectators—suggests both the status of atrocity as spectacle and the complacency with which this torture was conducted, despite vigorous denials of its practice. Reproduced with permission, Jonathan Best Collection.
The ultimate form of exterminist war was the killing of acknowledged noncombatants. As early as April 12, 1899, an entry in Chriss Bell's diary took derecognition to its furthest extension: Filipinos had already "caused so much trouble & murdered so many of our boys" that U.S. soldiers "recognize them no longer but shoot on sight all natives. Natives will not or cannot understand kind & civilized treatment. If you treat them as equals they will think you are afraid of them & murder you."212 On the second day of the war, Bell recorded that insurgents "did so much shooting from the bamboo huts that an order came to fire the huts as the men advanced. This was done & men, women and children suffered." A few weeks later, Albert Southwick described shooting indiscriminately into forests and residences. "[T]he 'nigs' were so well hidden and using smokeless powder," he wrote home, "it was almost impossible to find any of them, but we filled the trees with lead. . . . [W]e sent a shot into every clump of bush and houses, thick leaved trees, or anything that looked like a place for a 'nigger' to hide." Willis Platts related how he and others would "fire into a house and when the natives would run fire at them and generally they tumbled." Having shot into one hut, though, he recorded his relief at finding a number of people unhurt who had "lain flat" but later "witness[ed] the painful sight of many women shot." Two months later, his sympathies had apparently eroded, the term "amigo" emptied of all but bitter irony. After one fight, his troop had been so "encouraged" they had "scattered out and burned every house anywhere near and whenever 'an
Kramer, Paul A.. <i>Blood of Government : Race, Empire, the United States, and the Philippines</i>, The University of North Carolina Press, 2006. ProQuest Ebook Central, http://ebookcentral.proquest.com/lib/ucsc/detail.action?docID=413334. Created from ucsc on 2019-05-24 22:52:58.
C op
yr ig
ht ©
2 00
6. T
he U
ni ve
rs ity
o f N
or th
C ar
ol in
a P
re ss
. A ll
rig ht
s re
se rv
ed .
amigo' showed up generally put him to sleep. . . . I know of quite a number they killed, even shot at many myself."213
One of the most banal and brutal manifestations of racialization was U.S. soldiers' imagination of war as hunting. The Manila occupation and "friendly policy" had frustrated martial masculinity; the metaphor of the hunt made war, at last, into masculine self- fulfillment.214 All at once, a language of hunting bestialized Filipinos, made sense of guerrilla war to American troops, and joined the latter in manly fraternity. "I don't know when the thing will let out," wrote Louis Hubbard one week into the war, "and don't care as we are having lots of excitement. It makes me think of killing jack rabbits."215 John F. Bright described one advance near San Juan Bridge: "As we advanced they would jump up like rabbits only a few feet from us, dead game ready to sell their lives as dearly as possible, but we shot them down before they could do any damage."216 Gen. S. B. M. Young wrote in November 1900 that he had "sufficient troops now to make a fox hunt for these Dr. Jekel and Mr. Hide [sic] amigos and assassins."217
On occasion, racist terms explicitly linked hunting to exterminism. "There is no question that our men do 'shoot niggers' somewhat in the sporting spirit," admitted H. L. Wells. "It is lots of sport to hunt these black devils," wrote Louis Hubbard just three weeks into the war, inspired by revenge.218 Private George Osborn of the Sixth Infantry wrote home from Negros on January 15, 1900: "Just back from the fight. Killed 22 niggers captured 29 rifels [sic] and 1 shotgun and I tell you it was a fight. . . . [W]e just shot the niggers like a hunter would rabbits."219 In April 1899, Lieutenant Telfer wrote from Marilao that nighttime scouting raids were his men's only relief from the boredom of guarding a railroad, and that it was "great fun for the men to go on 'nigger hunts.' "220
The most notorious orders of indiscriminate killing were Gen. Jacob H. Smith's late October 1901 instructions to Marine Maj. Littleton W. T. Waller, following Filipino revolutionaries' successful surprise attack against U.S. soldiers at Balangiga on the island of Samar, to make reprisals against the entire population of the island. "I want no prisoners," he had directed. "I wish you to kill and burn." Smith ordered "all persons killed who are capable of bearing arms in actual hostilities against the United States." When Waller had asked the general for clarification, Smith stated that he considered any person over the age of ten "capable of bearing arms." The interior of Samar must be made "a howling wilderness!" The direct result of these instructions was systematic destruction and killing on a vast scale. One marine wrote home that he and his comrades were "hiking all the time killing all we come across."221 Another later recalled that "we were to shoot on sight anyone over 12 years old, armed or not, to burn everything and to make the Island of Samar a howling wilderness."222
While Capt. David D. Porter later explained that he believed Smith to have meant "insurrectos" only, he recalled that marines at the time had understood that, with the exception
Kramer, Paul A.. <i>Blood of Government : Race, Empire, the United States, and the Philippines</i>, The University of North Carolina Press, 2006. ProQuest Ebook Central, http://ebookcentral.proquest.com/lib/ucsc/detail.action?docID=413334. Created from ucsc on 2019-05-24 22:52:58.
C op
yr ig
ht ©
2 00
6. T
he U
ni ve
rs ity
o f N
or th
C ar
ol in
a P
re ss
. A ll
rig ht
s re
se rv
ed .
of those who had taken an oath of allegiance, "everybody in Samar was an insurrecto."223
Justifying Torture and Exterminism If racialization encouraged U.S. soldiers to broaden the war toward exterminism, race also legitimated this process from above, undermining moral and legal claims against U.S. soldiers accused of wartime atrocities in the halls of American governance, in press debates, and in courts-martial. Race would not only justify the ends of the war—especially as the necessary response to Filipino savagery and tribal fragmentation—but would be used to justify many of the "marked severities" employed by U.S. soldiers to bring it to its desired conclusion.
Little if anything of the cruelties of the war became known to the U.S. public prior to early 1902, in part due to rigorous censorship of foreign correspondents by the U.S. Army.224 By mid-1902, however, the American press—particularly Democratic and independent papers— became more emboldened, particularly as editors learned of General Bell's "reconcentration" program in Batangas. Some critical press attention was due to the energetic efforts of anti- imperialists like Herbert Welsh, who resourcefully culled for republication references to the water cure and other atrocities in hometown newspapers and sent agents to interview returning soldiers firsthand. These efforts would culminate in the publication of the pamphlet "Marked Severities" in Philippine Warfare, a compilation by Moorfield Storey and Julian Codman of descriptions of U.S. atrocities attributed to U.S. soldier-witnesses, with attempts to connect atrocity to administration policy.225
These propaganda efforts coincided with a Senate investigation between January and June 1902, initiated by Senator George Hoar, Republican of Massachusetts, to "examine and report into the conduct of the war in the Philippine Islands, the administration of the government there, and the condition and character of the inhabitants."226 The Senate hearings would force open small windows onto U.S. Army conduct, although their potential challenge was blunted by Senator Lodge's able maneuvering of the hearings into his own, prowar Committee on Insular Affairs, which was closed to press and public, and where sympathetic witnesses and lengthy War Department reports would predominate. The anti-imperialist publicity campaign that would reach its height in April–May 1902 would be met by a determined administration counteroffensive, as Lodge, army officers, and ultimately President Roosevelt would answer charges of military misconduct.
In both the press and the Senate hearings, the army's defenders repeatedly held that atrocities were rare; that where they occurred they were swiftly and thoroughly punished; and that testimony to the contrary was exaggerated, partisan, cowardly, and traitorous. But racial arguments, of at least four varieties, were crucial to defending the war's means, just as they had been to the justification of the war's ends. The first variant claimed that the Filipinos' guerrilla war, as "savage" war, was entirely outside the moral and legal standards and
Kramer, Paul A.. <i>Blood of Government : Race, Empire, the United States, and the Philippines</i>, The University of North Carolina Press, 2006. ProQuest Ebook Central, http://ebookcentral.proquest.com/lib/ucsc/detail.action?docID=413334. Created from ucsc on 2019-05-24 22:52:58.
C op
yr ig
ht ©
2 00
6. T
he U
ni ve
rs ity
o f N
or th
C ar
ol in
a P
re ss
. A ll
rig ht
s re
se rv
ed .
strictures of "civilized" war. Those who adopted guerrilla war, it was argued, surrendered all claims to bounded violence and mercy from their opponent. Capt. John H. Parker employed this line of argument in a November 1900 letter to Theodore Roosevelt complaining that the U.S. Army should not "attempt to meet a half civilized foe . . . with the same methods devised for civilized warfare against people of our own race, country and blood."227 The point was made plainly during the Senate hearings, when General Hughes described to Senator Rawlins the burning of entire towns by advancing U.S. troops as a means of "punishment," and Senator Joseph Rawlins inquired, "But is that within the ordinary rules of civilized warfare?" General Hughes replied succinctly, "These people are not civilized."228
In their effort to depict Filipino combat as savage, the war's defenders made much of what they considered evidence of a Filipino "race war" against whites. Racial exterminism by whites, it seemed, was merely the inevitable, progressive working out of history; race war took place only when nonwhites resisted white domination, in violation of the natural order.229
Evidence of a Filipino race war was found in what was represented as an early 1899 military order by Gen. Teodoro Sandiko, a document reputedly captured by U.S. soldiers.230 In it, Sandiko allegedly commanded Filipinos inside the U.S.-occupied city of Manila to revolt in preparation for an invasion of the city from the outside by the army of the republic: not only U.S. soldiers but all "whites" inside the city were to be killed. While evidence of U.S. racial exterminist atrocities was cut off by censorship, the "Sandiko order" was widely promoted in the American press as early as April 1899 as a sign of Filipino savagery. "The war has developed into a race war," wrote John F. Bass of the order in Harper's Weekly. "After this let no one raise his voice to favor Aguinaldo's government or army." There was "no choice of methods" ahead, only the need for a "strong military government, untempered by mercy." Use of the "Sandiko order" as a justification for the ongoing war intensified with the presidential race of 1900, finding its way into vice presidential candidate Theodore Roosevelt's speeches and even into the Republican platform.231 The Filipinos' race war, it appeared, contrasted sharply with the war of civilization waged by the United States.
If the first argument defined U.S. actions as outside the moral and legal frameworks of civilized war, a second one distanced American atrocities from U.S. initiative: Civilized men might reluctantly adopt savage methods to defeat savages, but they could do so without surrendering their civilization; guerrilla war was tactical for whites, ethnological for non- whites. This argument required emphasis on racial solidarity between domestic U.S. audiences and American soldiers. Maj. Gen. S. B. M. Young accused those who had claimed "that our soldiers are barbarous savages . . . and not fit to be considered as civilized," as "abusing their own flesh and blood" for political advantage.232 He found the anti-imperialists more traitorous even than the Civil War's Copperheads had been; the latter, at least, had been defending "kindred," where the current war had been "against a cruel and vindictive lot of savages, who
Kramer, Paul A.. <i>Blood of Government : Race, Empire, the United States, and the Philippines</i>, The University of North Carolina Press, 2006. ProQuest Ebook Central, http://ebookcentral.proquest.com/lib/ucsc/detail.action?docID=413334. Created from ucsc on 2019-05-24 22:52:58.
C op
yr ig
ht ©
2 00
6. T
he U
ni ve
rs ity
o f N
or th
C ar
ol in
a P
re ss
. A ll
rig ht
s re
se rv
ed .
were in no way related to us."233 Henry Cabot Lodge expressed a similar sentiment in an address before the Senate. "One would suppose from what has been said here in debate," he stated, "that it was an army of aliens and mercenaries; that we had out there in the Philippine Islands some strange foreign force which we had let loose upon that helpless people." But this was not the case: Americans at home should respect a blood compact with their imperial soldiers abroad. "Why, Mr. President," Lodge declared, "those soldiers are our own. They are our flesh and blood, bone of our bone, flesh of our flesh."234
If U.S. atrocities were not a matter of race, they must be a matter of emulation: Americans appropriated what little savagery they had undertaken from their immediate surroundings. "What is it which has led them to commit these atrocities which we all so much regret and over which we sorrow?" Lodge spoke climactically. "I think I know why these things have happened. I think they have grown out of the conditions of warfare, of the war that was waged by the Filipinos themselves, a semicivilized people, with all the tendencies and characteristics of Asiatics, with the Asiatic indifference to life, with the Asiatic treachery and the Asiatic cruelty, all tinctured and increased by three hundred years of subjection to Spain."235 In most cases, the role of "Asiatic treachery" and "cruelty" was played by Filipino insurgents, but in some cases, it was admitted that Americans had learned their lessons in savagery from the Macabebes with whom the U.S. Army was collaborating closely. Where forced to concede that Americans soldiers had participated in torture, apologists claimed they were merely mimicking or assisting Macabebes. Torture by whites, then, was not morally or racially essential but temporary, contingent, and contextual.
The "Asiatic" roots of U.S. atrocities were given powerful emphasis in Senate Document 205, Charges of Cruelty, etc., to the Natives of the Philippines. Submitted in February 1902 by Secretary of War Elihu Root to satisfy senatorial demands for investigation and prosecution of "cruelty and oppression exercised by our soldiers toward natives," the document's first part contained 57 pages of investigation against U.S. soldiers, for cases that Root assured his audience had been "either unfounded or greatly exaggerated."236 Its second part, a massive 370 pages, contained two years' trial records for military tribunals convened to try cases against Filipinos "for cruelty against Filipinos."237 These were not, importantly, Macabebes abusing peasant supporters of the revolution but "insurgents" torturing and assassinating "amigos" of the United States. Taken together, the reports left little doubt as to the race of "cruelty."
A third argument attributed U.S. atrocities entirely to Macabebe collaborators organized into Scout units. While the emulation argument suggested that Americans were merely subject to the tutelage of savages, this third argument was that atrocities had been committed almost entirely by cooperating Filipino troops over whom American officers had little or no control. Call it a policy of outsourcing savagery: where the Macabebes had been hailed as "Filipinos in Uncle Sam's Uniforms" during their recruitment, they were represented during atrocity
Kramer, Paul A.. <i>Blood of Government : Race, Empire, the United States, and the Philippines</i>, The University of North Carolina Press, 2006. ProQuest Ebook Central, http://ebookcentral.proquest.com/lib/ucsc/detail.action?docID=413334. Created from ucsc on 2019-05-24 22:52:58.
C op
yr ig
ht ©
2 00
6. T
he U
ni ve
rs ity
o f N
or th
C ar
ol in
a P
re ss
. A ll
rig ht
s re
se rv
ed .
investigations as a kind of mad unconscious that could neither be dispensed with nor fully harnessed.238 In response to reports that Macabebe units had looted the town of Magallanes and raped women there, for example, General Lloyd Wheaton noted that they were "in these outrages, conducting themselves in their usual and customary manner."239 Brig. Gen. Frederick Funston strongly denied his own troops had committed the "water cure," but it was "common knowledge" that Macabebes had done so "when not under the direct control of some officer," and it was "utterly impossible to prevent a few offenses of this kind." Responsibility went only as far as race. Funston had "never heard of its having been administered to a native by a white man."240
A fourth argument, that of "degeneration," made U.S. atrocities the byproduct of civilizational meltdown. Inextricably a medical, racial, gendered, moral, and sexual discourse, "degeneration" had attained its greatest explanatory power at this moment on a vast, Euro- American and interimperial scale.241 Discourses of "degeneration" had been common throughout the war, emerging from anxious discussions of tropical heat, disease, and exhaustion, as well as contact between "races."242 It was unsurprising, then, that it came to play a key role in rationalizing U.S. atrocities: rather than "emulating" their human and physical environments, American soldiers had collapsed into them. The most vivid use of "degeneration" along these lines was made by Dr. Henry C. Rowland, who had served in the Philippines as acting assistant surgeon in the U.S. Army in two separate terms of service. Rowland's account of "Fighting Life in the Philippines," published in McClure's Magazine in 1902, sought to explain the "obedient fulfillment of cruel and savage orders by exactly such men as we see about us every day." He invented three hypothetical U.S. soldiers named Tom, Dick, and Harry and set them on a path reminiscent of Joseph Conrad's Heart of Darkness, published three years earlier. Once in the islands, the three witness the progressive degeneration of their company. One sergeant "suddenly seized with acute dementia" opens fire on his comrades; a corporal beats a Filipino "without the slightest discoverable cause"; another is caught "deliberately attempting the murder of a native."243
For Rowland, the cause of these disorders was a fatal tension between the soldiers' racial essence and their immediate environment, a tension whose danger was (perhaps like a guerrilla combatant) that it was "unsuspected" and would "smolder along until it finally bursts into a flame of suicidal, or homicidal, mania." To a disturbing extent, this essence was subject to deep alteration and deterioration when transplanted into new, unfamiliar settings. "[U]nder certain unaccustomed conditions," he wrote, "it is possible for men to behave in a manner entirely foreign to all prehabitual impulse as the result of unusual influences upon which they have no gauge."244
Over the course of Rowland's tale, Tom, Dick, and Harry are remade in the image of their surroundings as the harsh physical conditions of the tropics mesh poisonously with the realities
Kramer, Paul A.. <i>Blood of Government : Race, Empire, the United States, and the Philippines</i>, The University of North Carolina Press, 2006. ProQuest Ebook Central, http://ebookcentral.proquest.com/lib/ucsc/detail.action?docID=413334. Created from ucsc on 2019-05-24 22:52:58.
C op
yr ig
ht ©
2 00
6. T
he U
ni ve
rs ity
o f N
or th
C ar
ol in
a P
re ss
. A ll
rig ht
s re
se rv
ed .
of guerrilla warfare. Cut off from home, with letters arriving less and less frequently, the soldiers' civilized restraint, mercy, and gentility erode. Having found their trusting comrades "hacked and dismembered," they no longer look upon "friendly natives" with "kindly toleration" or "play with the brown babies." They devalue Filipino life, giving it "equal value to that of a sheep-killing collie"; a trench of dead Filipinos "awakens no more feeling than the wreck of a cattle train." Eventually, they decide that "the only chance of pacification lies in wholesale cataclysm; an inundation of human blood that will purge the islands of treachery." By the time the three find two company members—"parts of them"—in the jungle, they have already concluded that Filipinos are "vermin only to be ridded by extermination." The story concludes with the killing of Dick and Harry and with Tom's summary execution of captured "niggers."245
The unit's moral "degeneration" is, Rowland explains, a mirror of its surroundings. Cut off from civilized associations, they are imprinted with—indeed penetrated by—their savage surroundings. Here, perhaps, was an eerie reversal of the water cure, in which Americans were being forced to consume the Philippines against their will. "They have seen savage sights," wrote Rowland, "they have eaten the food of savages; they have thought savage thoughts; the cries of savages are ringing in their brains." In such circumstances, "we hark back along the trail until we reach a point that coincides with our environment—a point where the treatment of a primitive condition will not be warped by misapplied modernism." While carried out by Americans, then, the killing of prisoners was not American—nor civilized—at all but, in fact, Filipino. "Their lust of slaughter," Rowland wrote suggestively of his American protagonists, "is reflected from the faces of those around them."246
But the narrative of exculpatory degeneration did not go unchallenged. It was parodied, for example, in Poultney Bigelow's sharp, ironic, mid-1902 essay, "How to Convert a White Man into a Savage." The piece was a brief paraphrase of an after-dinner conversation Bigelow claimed to have had in the West Point mess hall with a "blue-eyed, fair-haired youngster" recently returned from the Philippines. Bigelow had inquired whether American soldiers were torturing Filipinos, and the man casually described forcing prisoners to walk ahead of U.S. troops to trigger jungle booby traps. "Yes, it's brutal," he concedes. "[I]t's revolting to a white man; yet we're ordered to do it; if we don't we are guilty of military insubordination; if we do we are branded as cruel!" But such tactics were also the only viable path to victory; specifically, he maintained, the U.S. military must
make war upon the whole population and to conduct it with so much determination that the whole Philippine population will recognize the fact that they are dealing with a force that must be obeyed.
War then resolves itself into a wholesale devastation. Every house that can harbor a native must be burned, every store of food must be carried away or destroyed; every
Kramer, Paul A.. <i>Blood of Government : Race, Empire, the United States, and the Philippines</i>, The University of North Carolina Press, 2006. ProQuest Ebook Central, http://ebookcentral.proquest.com/lib/ucsc/detail.action?docID=413334. Created from ucsc on 2019-05-24 22:52:58.
C op
yr ig
ht ©
2 00
6. T
he U
ni ve
rs ity
o f N
or th
C ar
ol in
a P
re ss
. A ll
rig ht
s re
se rv
ed .
animal that can assist the enemy must be shot (notably the water buffalo), and, harder still, every man, woman and child must be regarded as an enemy.
Bigelow's point was clear: it was not Filipino collaborators or a Philippine environment that "converted" white men into savages but U.S. military tactics in a brutal, unjust war. Bigelow closed his essay by urging a revision of school histories so they might teach not merely "the gaudy and glorious side of warfare" but "the dark and monotonous murder which is sometimes an ally in imperial progress."247
Fictions of Victory The war's second end was declared in a public ceremony in front of the Ayuntamiento in Manila on July 4, 1901, with the formal transfer of all executive governmental functions from the military to the civil government under the Philippine Commission and William Howard Taft, who was inaugurated as the United States' first "civil governor" in the islands. The shift of authority had begun the previous September 1, when the military had handed over legislative and some executive powers to the commission. The capture of Aguinaldo the previous March had been a serious blow to the revolution and led to the surrender of a number of key revolutionary generals. The July 4 transfer marked one of what Taft called the "successive stages in a clearly formulated plan" for making the islands "ripe for permanent civil government on a more or less popular basis."248 According to the Manila Times, the city had "never been decorated so much, and the profusion of flags, bunting, palms, lanterns and pictures in the house decorations was a marked difference from past Fourths."249 An editorial in the Manila Times cheered that "all races" could celebrate the event, which marked a "dividing line" between "the past of war and the future of peace." The choice of Independence Day had been felicitous, as the United States' own anti-imperial revolution had "made it possible to extend the liberties of her stable republicanism to these Eastern peoples in their day." Filipinos would one day recognize that "America's Fourth is their Fourth," once they came to "regard their conquest in a gratiful [sic] spirit, as an act necessary for their own good."250
The ceremony itself revealed the relative absence of this spirit and the blurriness of the dividing line between war and peace. With seating for only six hundred, the day's celebration was guarded by four hundred U.S. and Filipino policemen "distributed around the square to keep order and regulate the crowd," which even the Manila Times felt had "appeared too great a show of force." Taft noted that the transfer of legislative power the previous September had only pertained to "pacified provinces" and warned against exaggeration of the commission's success in organizing provincial and municipal governments. The current, celebrated handover of authority to civilians was itself "provisional." "Armed insurrection" continued in "four or possibly five" of twenty-seven "organized" provinces and in portions of others, where the
Kramer, Paul A.. <i>Blood of Government : Race, Empire, the United States, and the Philippines</i>, The University of North Carolina Press, 2006. ProQuest Ebook Central, http://ebookcentral.proquest.com/lib/ucsc/detail.action?docID=413334. Created from ucsc on 2019-05-24 22:52:58.
C op
yr ig
ht ©
2 00
6. T
he U
ni ve
rs ity
o f N
or th
C ar
ol in
a P
re ss
. A ll
rig ht
s re
se rv
ed .
military governor would continue to have executive power; "unorganized" provinces were "not ready for civil government" at all.251
The war continued unbidden by the Americans. Ultimately, the strategy that would crush the remaining resistance involved implementing MacArthur's December 1900 instructions most harshly by waging war against the entire rural population in hostile areas, a strategy represented best by the policy of reconcentration undertaken from 1901 to 1902 in numerous locations. The policy aimed at the isolation and starvation of guerrillas through the deliberate annihilation of the rural economy: peasants in resistant areas were ordered to relocate to garrisoned towns by a given date, leaving behind all but the most basic provisions. Outside of the policed, fenced-in perimeters of these "reconcentration camps," troops would then undertake a scorched-earth policy, burning residences and rice stores, destroying or capturing livestock, and killing every person they encountered.252 Americans had first become aware of this tactic during the final Cuban war of independence, when its use by the Spanish general Weyler had inflamed righteous American outrage and tilted the United States toward intervention against Spain. "This cruel policy of concentration," President McKinley himself had observed in his first message to Congress, while rationalized "as a necessary measure of war and as a means of cutting off supplies from the insurgents," was immoral, requiring the U.S. government to issue a "firm and earnest protest." "It was not civilized warfare," he stated. "It was extermination."253
By late 1900, however, Americans were getting reacquainted with the concentration camp, not for the last time. While at least some Filipinos had turned to the Boers for inspiration, Americans were accommodated to the new concept by articulate British spokesmen hailing the policy's necessity and effectiveness in South Africa. Speaking in New York in December 1900, for example, one year before General Bell's first reconcentration orders in Batangas, the twenty-six-year-old parliamentarian, writer, and lecturer Winston Churchill, speaking on the ongoing war against the Boers in South Africa, defended the British "policy of removing country people into the towns." In a comparison many might have found less than flattering only a few years earlier, he noted that "the present situation in South Africa seemed to him to resemble that in Cuba" prior to 1898. In the South African case, the policy had been brought on by the Boers themselves, who, fighting without uniforms, had made it "hard for the British to distinguish between combatants and non-combatants," and thus radical, geographic separation was required. While "less comfortable" than they would have been otherwise, Churchill assured his audience that reconcentrated populations had "not been subjected to unnecessary hardship."254 The American press followed the lead of Churchill and other British imperialists along these lines. In October 1901, the middle-class reform journal Public Opinion reprinted a piece from the London press presenting the camps—"which have lately aroused so much controversy"—as orderly, hygienic, and as "cozy and comfortable as circumstances will
Kramer, Paul A.. <i>Blood of Government : Race, Empire, the United States, and the Philippines</i>, The University of North Carolina Press, 2006. ProQuest Ebook Central, http://ebookcentral.proquest.com/lib/ucsc/detail.action?docID=413334. Created from ucsc on 2019-05-24 22:52:58.
C op
yr ig
ht ©
2 00
6. T
he U
ni ve
rs ity
o f N
or th
C ar
ol in
a P
re ss
. A ll
rig ht
s re
se rv
ed .
permit."255
Two months later, the U.S. military was constructing camps of its own, accepting at least part of the "dear-bought wisdom" of its imperial peers. It became the preferred strategy of Gen. James Franklin Bell, who had debated with Mabini the previous year on definitions of "civilized" war. Bell had been sent to Batangas in November 1901 to put down stubborn guerrilla resistance under General Malvar, having successfully "pacified" Ilocos earlier that year by concentrating civilians in selected towns. His rationale at the time had been that the only way to split guerrillas off from their civilian infrastructure was to make war directly upon the latter. Once the people "realize what war is"—through starvation, burning, and terror— they would end their support and bring the war to a close. Writing from Batangas at the outset of his reconcentration program there, Bell dismissed the "[n]atural and commendable sympathy for suffering and loss" but, quoting General Orders No. 100, maintained that a "short and severe war" was preferable to a "benevolent war indefinitely prolonged."256 Facing an insurrection, it was "impossible to wage war efficiently and at the same time do abstract justice in operations unquestionably essential."257 Distinctions between combatants and noncombatants were inconvenient. "It is an inevitable consequence of war that the innocent must generally suffer with the guilty," he noted in an early order. "Military necessity frequently precludes the possibility of making discriminations."258
The last act of the administration's mid-1902 political counteroffensive against anti-imperialist critics was the third and (almost) final declaration of the end of the war. On July 4, 1902, President Theodore Roosevelt issued a proclamation declaring the Philippine-American War officially over, as if cued by John Philip Sousa himself. It stated that the "insurrection against the authority and sovereignty of the United States" was "now at an end," and that peace had been established throughout the archipelago, "except in the country inhabited by the Moro tribes," to which the proclamation "did not apply." It accused Filipino combatants of "many acts in violation of the laws of civilized warfare" but granted "pardon and amnesty" to unpunished "insurrectionists" and their supporters. Anyone seeking this pardon would be compelled to take an oath to "recognize and accept the supreme authority of the United States of America in the Philippine Islands" and "maintain true faith and allegiance thereto," doing so "voluntarily, without mental reservation or purpose of evasion."259
As had previous declarations, Roosevelt's 1902 statement failed to persuade some remaining insurrectionists. War's end remained a beleaguered fiction that broke down in unflattering reversals: by 1905, parts of the provinces of Batangas, Cebu, Bohol, Samar, Cavite, and Albay would be returned to military authority due to continued Filipino resistance. The commission's June 1903 Reconcentration Act extended the war in tactical terms by authorizing use of the wartime measure by civilian authorities in areas "infested" with "ladrones." Liberal use would be made of this in subsequent years, in Albay and Bicol in 1903
Kramer, Paul A.. <i>Blood of Government : Race, Empire, the United States, and the Philippines</i>, The University of North Carolina Press, 2006. ProQuest Ebook Central, http://ebookcentral.proquest.com/lib/ucsc/detail.action?docID=413334. Created from ucsc on 2019-05-24 22:52:58.
C op
yr ig
ht ©
2 00
6. T
he U
ni ve
rs ity
o f N
or th
C ar
ol in
a P
re ss
. A ll
rig ht
s re
se rv
ed .
and Batangas and Cavite in 1905.260 The Philippine Commission would pass specific, separate acts shifting authority from the military to civilians, officially "ending" the war in these regions in silent, piecemeal fashion until 1913. Warfare was only beginning in the Moro regions of the southern archipelago, and resistance to U.S. control would continue there for more than a decade. A Washington Post editorialist attempted to turn into a virtue the regime's repetitious failure to end the war by fiat. The war had been "brought to an end on six different occasions" since the first declaration of U.S. victory, it noted, but "[a] bad thing cannot be killed too often," it suggested.261
Ending a war that refused to end on its own meant making it invisible to American publics. In November 1902, the Philippine Commission passed the Brigandage Act, which, even more than Roosevelt's address, ended the war by command, defining any remaining Filipino resistance to American authority as "banditry" or "ladronism" rather than "insurrection." Parallel to the passage of this act was the inauguration of a Philippine Constabulary, an insular police force under commission control, which would in many ways function as a colonial army in police uniform, waging war in areas otherwise designated as "pacified." If, as the New York Times noted in 1899, the ratification of the Treaty of Paris had efficiently turned imperial war into insurrection, the Brigandage Act conveniently turned insurrection into crime. Returning U.S. soldiers, freed up by the transfer of military power to the Philippine Scouts and Constabulary, were perhaps the most potent, if illusory, signs to American audiences of an insurrection well ended.262
Two public addresses meant to end the war in the Philippines rhetorically stamped it with official U.S. meanings. The first of these, directed at Amerian audiences, affirmed race war as a historical necessity. Theodore Roosevelt's 1902 Memorial Day speech at Arlington National Cemetery was both one of the final interventions in the administration's mid-1902 propaganda campaign and, as the first such address in the cemetery's history, a sign of the way that empire would become a foundation for national institutions. According to the Boston Morning Journal, an estimated 30,000 people attended, hearing a set of "harmonious" speeches in which the war in the Philippines was "most prominent." Roosevelt had "never delivered a speech that more impressed his hearers." Turning to the Philippines after Civil War invocations, "[t]here was indignation in every word and every gesture." U.S. soldiers in the Philippines—"your younger brothers, your sons"—were bringing to completion "a small but peculiarly trying and difficult war" on which turned "not only the honor of the flag but the triumph of civilization over forces which stand for the black chaos of savagery and barbarism." Roosevelt formally acknowledged and regretted U.S. atrocities but claimed that "a very cruel and very treacherous enemy" had committed, for every American atrocity, "a hundred acts of far greater atrocity." Furthermore, while such means had been the Filipinos' "only method of carrying on the war," they had been "wholly exceptional on our part."263
Kramer, Paul A.. <i>Blood of Government : Race, Empire, the United States, and the Philippines</i>, The University of North Carolina Press, 2006. ProQuest Ebook Central, http://ebookcentral.proquest.com/lib/ucsc/detail.action?docID=413334. Created from ucsc on 2019-05-24 22:52:58.
C op
yr ig
ht ©
2 00
6. T
he U
ni ve
rs ity
o f N
or th
C ar
ol in
a P
re ss
. A ll
rig ht
s re
se rv
ed .
Roosevelt condemned the army's critics—those who "walk delicately and live in the soft places of the earth"—for dishonoring the "strong men who with blood and sweat" had suffered and laid down their lives "in remote tropic jungles to bring the light of civilization into the world's dark places." These were men, unlike their armchair counterparts, engaged in the heavy work of race and history. "The warfare that has extended the boundaries of civilization at the expense of barbarism and savagery has been for centuries one of the most potent factors in the progress of humanity," Roosevelt said. While "from its very nature it has always and everywhere been liable to dark abuses," to avoid such wars would show Americans to be "cravens and weaklings, unworthy of the sires from whose loins we sprang." Victory over the "Aguinaldan oligarchy" had been the only "effective means of putting a stop to cruelty in the Philippines." Now a regime of benevolence and uplift could begin.264
Much less survives of a second public statement, circulated in the Philippines at war's end. This statement erased and denied race war before Filipino audiences, and as such, can be read as an early charter of the "postwar" regime. Upon his departure after three months in command of forces in Linao, David J. Gilmer, a black captain in the 49th U.S. Volunteer Infantry, felt compelled to confront the question of race directly in a widely circulated letter. The existence of the letter suggests that the Filipino experience of race war, compounding earlier rumors and suspicions, had left Filipinos highly suspicious of American intentions as an occupying power. Gilmer felt uniquely qualified to allay these fears, as the self-conscious ambassador of an empire without race. With "the visible Negro blood that flows in the veins of my body," Gilmer claimed to be the last who would "sanction the cause of your oppressors." Praising 204 Filipinos who had recently taken the oath of allegiance to the United States, he called his country a "true democracy," with "the majority" of its legislators "opposed to the oppression of human and religious rights." There was, it was true, a "rabble" in the United States that "runs riot at times," but "[y]ou need not have any fear of that class of Americans, for they cannot reach you." To Filipinos who may have suspected that this "rabble" had, in fact, arrived, Gilmer urged his Filipino readers to be as nonracist as their American occupiers. Against the notion that "all white men are unfair to the Negro races," he urged the people of Linao to teach their children "to judge men according to the deeds of the individual and not by the color of his skin."265
Over 4,000 u.s. troops and an estimated 50,000 Filipino troops were dead. Approximately 75 percent of U.S. deaths had been from noncombat causes; the wound rate among U.S. troops was 2.3 percent, the mortality rate 3.3 percent.266 But U.S. sovereignty was purchased mostly in the lives of Filipinos, especially through losses to epidemics. While Americans had feared tropical "degeneration," American troops had brought with them numerous diseases uncommon in the islands; "hikes" and interisland naval transport spread these as well as illnesses contracted in the islands between formerly isolated Filipino populations.267 The destruction of
Kramer, Paul A.. <i>Blood of Government : Race, Empire, the United States, and the Philippines</i>, The University of North Carolina Press, 2006. ProQuest Ebook Central, http://ebookcentral.proquest.com/lib/ucsc/detail.action?docID=413334. Created from ucsc on 2019-05-24 22:52:58.
C op
yr ig
ht ©
2 00
6. T
he U
ni ve
rs ity
o f N
or th
C ar
ol in
a P
re ss
. A ll
rig ht
s re
se rv
ed .
villages led to their abandonment by Filipinos and dislocation into harsh, remote mountain environments; the burning of rice stores and the killing of livestock produced malnutrition on a vast scale that, in turn, provided almost ideal conditions of vulnerability to disease. The policy of "attraction" and close interactions between American troops and Filipinos in garrisoned towns, used as evidence of benevolence, also provided efficient vectors of disease transfer. Even more perfect, however, was "reconcentration," which brought together malnutrition, overcrowding, unsanitary conditions, and social dislocation in a formula for mass disease and mortality. The specific loss of human life, while staggering in scale, is still unknown: Glenn May finds a disturbing "150,000 missing Filipinos" in the Batangas region alone.268 According to Ken De Bevoise, "reconcentrated" Batangas may have had the highest mortality rate not only in the Philippines but in the world at that moment.269 The estimate of 250,000 Filipino war deaths appears conservative.
The war had brought the Philippine Revolution to a cataclysmic, temporary end. Along with the Spanish-Cuban-American War, it had ushered the United States into the ranks of the world's colonial powers. On the Filipino side, it had been a war for national liberation and kalayaan, a continuation of the anticolonial 1896–98 struggle against the Spanish Empire. By seeking to project an image of civilization, the Filipino struggle had also continued, in military form, the campaign for recognition undertaken by the Propaganda writers of the late nineteenth century. On the American side, it had become a race war. Over its course, many Americans came to understand their enemy, the nature of the fighting, and their political, historical, and moral rationales for fighting it in racial terms, a war against the "half-devil" that Rudyard Kipling had warned would perpetually test imperial greatness. Race war in the Philippines had turned not on racial projections but on a novel, colonial-racial formation suited specifically to the tasks of colonial conquest, guerrilla warfare, and ultimately for many soldiers, exterminism. But the day belonged to those who regarded Filipinos as Kipling's "half-child." The war's end, or near end, left Americans with a problem still more complex than bringing a race war to virtual conclusion: that of waging racial peace.
Kramer, Paul A.. <i>Blood of Government : Race, Empire, the United States, and the Philippines</i>, The University of North Carolina Press, 2006. ProQuest Ebook Central, http://ebookcentral.proquest.com/lib/ucsc/detail.action?docID=413334. Created from ucsc on 2019-05-24 22:52:58.
C op
yr ig
ht ©
2 00
6. T
he U
ni ve
rs ity
o f N
or th
C ar
ol in
a P
re ss
. A ll
rig ht
s re
se rv
ed .
---
Are you busy and do not have time to handle your assignment? Are you scared that your paper will not make the grade? Do you have responsibilities that may hinder you from turning in your assignment on time? Are you tired and can barely handle your assignment? Are your grades inconsistent?
Whichever your reason is, it is valid! You can get professional academic help from our service at affordable rates. We have a team of professional academic writers who can handle all your assignments.
Plagiarism free papers
Timely delivery
Any deadline
Skilled, Experienced Native English Writers
Subject-relevant academic writer
Adherence to paper instructions
Ability to tackle bulk assignments
Reasonable prices
24/7 Customer Support
Get superb grades consistently
Online Academic Help With Different Subjects
Literature
Students barely have time to read. We got you! Have your literature essay or book review written without having the hassle of reading the book. You can get your literature paper custom-written for you by our literature specialists.
Finance
Do you struggle with finance? No need to torture yourself if finance is not your cup of tea. You can order your finance paper from our academic writing service and get 100% original work from competent finance experts.
Computer science
Computer science is a tough subject. Fortunately, our computer science experts are up to the match. No need to stress and have sleepless nights. Our academic writers will tackle all your computer science assignments and deliver them on time. Let us handle all your python, java, ruby, JavaScript, php , C+ assignments!
Psychology
While psychology may be an interesting subject, you may lack sufficient time to handle your assignments. Don't despair; by using our academic writing service, you can be assured of perfect grades. Moreover, your grades will be consistent.
Engineering
Engineering is quite a demanding subject. Students face a lot of pressure and barely have enough time to do what they love to do. Our academic writing service got you covered! Our engineering specialists follow the paper instructions and ensure timely delivery of the paper.
Nursing
In the nursing course, you may have difficulties with literature reviews, annotated bibliographies, critical essays, and other assignments. Our nursing assignment writers will offer you professional nursing paper help at low prices.
Sociology
Truth be told, sociology papers can be quite exhausting. Our academic writing service relieves you of fatigue, pressure, and stress. You can relax and have peace of mind as our academic writers handle your sociology assignment.
Business
We take pride in having some of the best business writers in the industry. Our business writers have a lot of experience in the field. They are reliable, and you can be assured of a high-grade paper. They are able to handle business papers of any subject, length, deadline, and difficulty!
Statistics
We boast of having some of the most experienced statistics experts in the industry. Our statistics experts have diverse skills, expertise, and knowledge to handle any kind of assignment. They have access to all kinds of software to get your assignment done.
Law
Writing a law essay may prove to be an insurmountable obstacle, especially when you need to know the peculiarities of the legislative framework. Take advantage of our top-notch law specialists and get superb grades and 100% satisfaction.
What discipline/subjects do you deal in?
We have highlighted some of the most popular subjects we handle above. Those are just a tip of the iceberg. We deal in all academic disciplines since our writers are as diverse. They have been drawn from across all disciplines, and orders are assigned to those writers believed to be the best in the field. In a nutshell, there is no task we cannot handle; all you need to do is place your order with us. As long as your instructions are clear, just trust we shall deliver irrespective of the discipline.
Are your writers competent enough to handle my paper?
Our essay writers are graduates with bachelor's, masters, Ph.D., and doctorate degrees in various subjects. The minimum requirement to be an essay writer with our essay writing service is to have a college degree. All our academic writers have a minimum of two years of academic writing. We have a stringent recruitment process to ensure that we get only the most competent essay writers in the industry. We also ensure that the writers are handsomely compensated for their value. The majority of our writers are native English speakers. As such, the fluency of language and grammar is impeccable.
What if I don't like the paper?
There is a very low likelihood that you won't like the paper.
Reasons being:
When assigning your order, we match the paper's discipline with the writer's field/specialization. Since all our writers are graduates, we match the paper's subject with the field the writer studied. For instance, if it's a nursing paper, only a nursing graduate and writer will handle it. Furthermore, all our writers have academic writing experience and top-notch research skills.
We have a quality assurance that reviews the paper before it gets to you. As such, we ensure that you get a paper that meets the required standard and will most definitely make the grade.
In the event that you don't like your paper:
The writer will revise the paper up to your pleasing. You have unlimited revisions. You simply need to highlight what specifically you don't like about the paper, and the writer will make the amendments. The paper will be revised until you are satisfied. Revisions are free of charge
We will have a different writer write the paper from scratch.
Last resort, if the above does not work, we will refund your money.
Will the professor find out I didn't write the paper myself?
Not at all. All papers are written from scratch. There is no way your tutor or instructor will realize that you did not write the paper yourself. In fact, we recommend using our assignment help services for consistent results.
What if the paper is plagiarized?
We check all papers for plagiarism before we submit them. We use powerful plagiarism checking software such as SafeAssign, LopesWrite, and Turnitin. We also upload the plagiarism report so that you can review it. We understand that plagiarism is academic suicide. We would not take the risk of submitting plagiarized work and jeopardize your academic journey. Furthermore, we do not sell or use prewritten papers, and each paper is written from scratch.
When will I get my paper?
You determine when you get the paper by setting the deadline when placing the order. All papers are delivered within the deadline. We are well aware that we operate in a time-sensitive industry. As such, we have laid out strategies to ensure that the client receives the paper on time and they never miss the deadline. We understand that papers that are submitted late have some points deducted. We do not want you to miss any points due to late submission. We work on beating deadlines by huge margins in order to ensure that you have ample time to review the paper before you submit it.
Will anyone find out that I used your services?
We have a privacy and confidentiality policy that guides our work. We NEVER share any customer information with third parties. Noone will ever know that you used our assignment help services. It's only between you and us. We are bound by our policies to protect the customer's identity and information. All your information, such as your names, phone number, email, order information, and so on, are protected. We have robust security systems that ensure that your data is protected. Hacking our systems is close to impossible, and it has never happened.
How our Assignment  Help Service Works
You fill all the paper instructions in the order form. Make sure you include all the helpful materials so that our academic writers can deliver the perfect paper. It will also help to eliminate unnecessary revisions.
2.      Pay for the order
Proceed to pay for the paper so that it can be assigned to one of our expert academic writers. The paper subject is matched with the writer's area of specialization.
3.      Track the progress
You communicate with the writer and know about the progress of the paper. The client can ask the writer for drafts of the paper. The client can upload extra material and include additional instructions from the lecturer. Receive a paper.
4.      Download the paper
The paper is sent to your email and uploaded to your personal account. You also get a plagiarism report attached to your paper.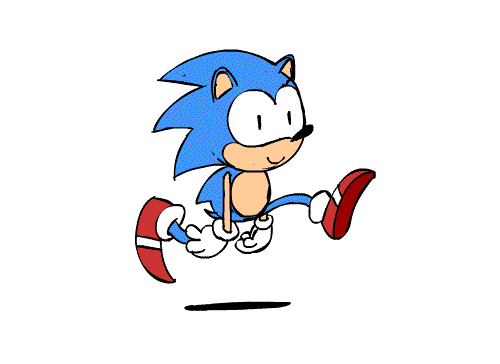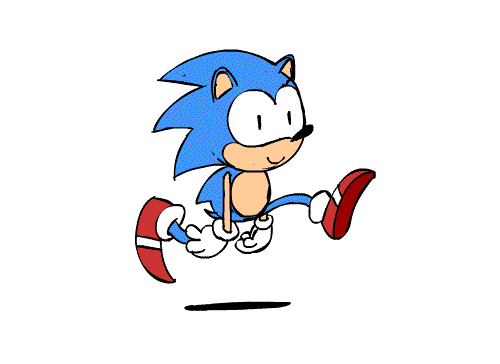 PLACE THIS ORDER OR A SIMILAR ORDER WITH US TODAY AND GET A PERFECT SCORE!!!
---