Topic of Discussion: Read Region in Crisis: Stabilizing Mali & the Sahel. Answer the following questions:
1. Identify the problems/issues facing this region of Africa.
2. Identify which of the stability functions and activities outlined in JP 3-07, Chapter III-Joint Stability Functions, are most appropriate to solve/mitigate the issues/problems you identified facing the Sahel region.
3. Develop Lines of Effort linking the multiple tasks and missions that focus efforts toward establishing the operational conditions needed to solve/mitigate the issues/problems you identified facing Sahel region of western and north central Africa. (See JP 3-07 and ADP 3-07)
Assignment Instructions: Write a substantial initial response (minimum 400 words), with at least 2 cited sources (provided below), to the topic above. Identify references following the post using APA format.
NOTE:
1. Please review and use the Rubrics (provided) for specific requirements.
2. Please use the source links below to complete this assignment.
Source links:
International Journal – Stability of Security & Development
Region in Crisis: Stabilizing Mali & the Sahel (Journal articles are listed below)
(If the links do not open, please google the article title)
Article #1: Conflicts Colliding in Mali and the Sahel
https://www.researchgate.net/publication/290974860_Conflicts_Colliding_in_Mali_and_the_Sahel
Article #2: Sahel State Political Violence in Comparative Perspective
https://www.stabilityjournal.org/articles/10.5334/sta.bl/
Article #3: Strengthening the Rule of Law and Human Rights in the Sahel
https://www.stabilityjournal.org/articles/10.5334/sta.br/
Article #4: Governance and Conflict in the Sahel's 'Ungoverned Space'
https://www.stabilityjournal.org/articles/10.5334/sta.bs/
Article #5: Mali: The Disintegration of a "Model African Democracy"
https://www.stabilityjournal.org/articles/10.5334/sta.aq/
Joint Publication 3-07 – Full copy link (Excerpt below): https://www.jcs.mil/Portals/36/Documents/Doctrine/pubs/jp3_07.pdf
JP 3_07 Stability
excerpt.pdf
Coalition/Joint Force Land Component Command Operations
Planning for Irregular Warfare and Stability Operations
JP 3-07 Stability (Excerpt)
3 August 2016
1
Executive Summary
Stability Operations Functions
Stability operations
functions.
The tasks within each
function are crosscutting,
generating effects across
multiple sectors.
While the assignment of specific tasks and prioritization
among them depends on the mission and conditions of the
operational environment, the stability operations functions,
as a framework, are a tool to help visualize the conduct of
an operation, sequence necessary activities within an
operation, and develop appropriate priorities for those
activities and resource allocation. Individually, the
functions encompass the distinct yet interrelated tasks that
constitute stability activities in a functional sector.
Collectively, they are the pillars upon which the USG
frames the possible tasks required in a stabilization effort.
The functions described here are security, humanitarian
assistance, economic stabilization and infrastructure, rule of
law, and governance and participation.
Strategic communication.
Joint force staffs must
carefully ensure that
messages are consistent
with actions and vice
versa.
Although not discussed specifically in any given functional
area, strategic communication themes and messages, fully
coordinated with other operational activities, enhance the
legitimacy of HN forces and ultimately the stability of the
HN. Public affairs and IO provide the "words," supported
by the "deeds" of stability operations and CMO.
2
Executive Summary
Stability Operations Functions—Security
The military provides the
security on which stability
can be built.
Security activities seek to protect and control civil
populations, property, and territory. They may be
performed as part of a military occupation during or after
combat, to help defeat an insurgency, or in response to a
humanitarian disaster. Security activities conclude
successfully when civil violence is reduced to a level
manageable by HN law enforcement authorities.
The security requirements vary greatly across the range of
military operations, and the JFC should consider security
actions based on the mission and his understanding of the
operational environment.
In addition to providing security as required, a major joint
force role in stabilization may be to provide support for
security sector reform (SSR). Beyond simply providing
security, SSR includes the broad set of policies, plans,
programs, and activities that a government undertakes to
improve the way it provides safety, security, and justice.
Transformational activities and activities that foster
sustainability in the security sector generally fall under the
rubric of SSR.
To plan for and execute an intervention, CDRs and their
staffs conduct an in-depth analysis to provide relevant
background concerning existing dynamics that could
trigger, exacerbate, or mitigate violent conflict. The key
lies in the development of shared understanding among all
agencies and countries involved about the sources of
violent conflict or civil strife. This conflict diagnosis
should deliver a product that describes the context, core
grievances and resiliencies, drivers of conflict and
mitigating factors, and opportunities for increasing or
decreasing conflict.
Military contribution.
When the joint force is
providing security, the
Department of Defense
will normally have the
lead role in this area;
otherwise, this area is
generally led by the United
States Agency for
Separating warring parties involves establishing distinct
areas of control that keeps factions apart and allows the
joint force to monitor their actions. The establishment of
security fundamentally requires a monopoly on the use of
force by a single entity. In stabilization efforts, the goal is
normally to support a legitimate HN governmental
authority that holds this monopoly, using it to protect the
population, or to help that authority attain the monopoly.
Toward this goal, joint forces take action to support efforts
to end ongoing conflict, build HN security force capacity,
JP 3-07 3
Executive Summary
International
Development's Bureau of
Democracy, Conflict, and
Humanitarian Assistance.
and disarm adversary forces. DOS's Bureau of Political-
Military Affairs and various intelligence services could also
play significant supporting roles.
Territorial Security. Side-by-side with the monopoly on
the use of force, the HN government must also be in control
of its borders, and must be able to reasonably monitor and
control movement within its borders, particularly
movement by adversaries. Territorial integrity is a
necessary condition in which ordinary citizens and
legitimate goods are able to move in relative freedom
within the country and across its borders, while illicit
commodities and individuals that present threats to security
are denied free passage.
Public order is one of the
functions of governance
that affects early
perceptions of the
legitimacy of the state and
thus will almost always be
one of the first and most
important public tasks.
Public Order and Safety. Although the Armed Forces of
the United States are not designed or trained, by and large,
to be a constabulary force, the joint force may be called
upon to conduct certain constabulary functions on a
temporary basis until HN or other security forces can
assume those responsibilities. This requirement is largely
driven by the size and presence of the joint force,
particularly in the immediate aftermath of war or other
devastating events.
Protection of Indigenous Infrastructure. Both the short –
and long-term success of any stabilization effort often relies
on the ability of external groups to protect and maintain
critical infrastructure until the HN can resume that
responsibility.
Protection of Personnel Involved in the Stabilization
Effort. The joint force may be called upon to provide
protection for civilian personnel from the United States or
other nations that are assisting in the stabilization effort.
Interagency or international memorandums of agreement
will be required in this instance, laying out specific rules
and responsibilities, as well as rules of engagement. Only
on the rarest of occasions will military forces provide
protection for NGO personnel, and only when directly
requested; many NGOs feel that their reputation for
4
Executive Summary
neutrality, that is their independence from US or any other
political and military influence, forms the basis of their
security—joint forces must be careful not to impinge upon
this reputation.
Threats and
vulnerabilities.
Everyone present during stabilization efforts has the
potential to influence the course of events in ways which
may be positive or negative. The CDR will strive to
understand the full range of participants and their
motivations, aspirations, interests, and relationships.
Generically, the participants can be divided into six
categories based on their aims, methods, and relationships:
adversaries, enemies, belligerents, neutrals, friendlies, and
opportunists.
Security response. Population Security. To provide protection to the population, JFCs employ a range of techniques. Not all will
be popular.
Static protection of key sites (e.g., market places or
refugee camps).
Persistent security in areas secured and held (e.g.,
intensive patrolling and check points).
Targeted action against adversaries (e.g., search or strike
operations).
Population control measures (e.g., curfews and vehicle
restrictions).
Countering Adversaries. Direct military action against
adversaries may be a central component of a stabilization
effort. In which case, setting the conditions for a negotiated
political settlement will entail breaking the ideological,
financial, or intimidatory links within and among different
adversarial and belligerent groups, as well as between them
and the broader population.
Tailored Approaches. A well-targeted, differentiated
strategy for engaging the various participants can transform
the strategic geometry of the conflict. Such a strategy may
allow the CDR to co-opt once adversarial or belligerent
groups into the emerging political settlement.
Security Force Organization. The JFC may organize joint
forces into a number of different composite units for the
purpose of establishing security in and among the
5
Executive Summary
population; these include framework forces, strike forces,
surge forces, and specific focus task forces.
The HN government may
require firm advice, as
well as financial support,
to sustain the capabilities
required.
Security Force Assistance. The generation and subsequent
training of indigenous security forces should be conducted
in a coordinated manner with broader SSR initiatives such
as the development of civilian oversight bodies, judiciary
and detention institutions, as well as transitional justice
mechanisms and disarmament, demobilization, and
reintegration programs.
Transitions. The JFC should consider moving from an international
military security lead to an indigenous lead as soon as
practicable. The ability to transfer this responsibility will be
a function of two inputs: the threat and the capacity of
indigenous security forces.
Stability Operations Functions—Humanitarian Assistance
The humanitarian assistance function includes programs
conducted to meet basic human needs to ensure the social
well-being of the population. Social well-being is
characterized by access to and delivery of basic needs and
services (water, food, shelter, sanitation, and health
services), the provision of primary and secondary
education, the return or voluntary resettlement of those
displaced by violent conflict, and the restoration of a social
fabric and community life.
Civilian development agencies generally break
humanitarian assistance into three categories: emergency
humanitarian and disaster assistance; shorter-term
transition initiatives; and longer-term development
assistance. These generally parallel the military approach of
initial response activities, transformational activities, and
activities that foster sustainability; however, in the civilian
agencies, each category has distinct operational approaches,
staff, and resources.
Armed Forces of the United States participation in
humanitarian assistance generally falls into one of two
categories. Humanitarian assistance that provides support
to alleviate urgent needs in an HN caused by some type of
disaster or catastrophe falls under the rubric of FHA.
Humanitarian assistance conducted as part of programs
6
Executive Summary
designed to increase the long-term capacity of the HN to
provide for the health and well-being of its populace
typically falls under the rubric of NA.
Evaluation and
assessment.
It is normally appropriate to base measures of effectiveness
(MOEs) for humanitarian assistance on The Sphere Project
Humanitarian Charter and Minimum Standards in Disaster
Response. The Sphere Project, developed by IGOs and
NGOs involved in humanitarian assistance, recommends
key indicators for provision of water, sanitation, food,
health, shelter, and non-food items in disasters, and
establishes voluntary minimum standards for each sector.
Military contribution. Dislocated Civilian (DC) Support Missions. These missions are specifically designed to support the assistance
and protection for DCs. A "dislocated civilian" is a broad
term primarily used by DOD that includes a displaced
person, an evacuee, an internally displaced person, a
migrant, a refugee, or a stateless person. These persons may
be victims of conflict or natural or man-made disaster.
Typically, the United Nations (UN) or other IGOs and
NGOs will build and administer camps, if needed, and
provide basic assistance and services to the population.
However, when the US military is requested to provide
support, DC support missions may include camp
organization (basic construction and administration);
provision of care (food, supplies, medical attention, and
protection); and placement (movement or relocation to
other countries, camps, and locations).
Trafficking in Persons (TIP). Simply stated, TIP is
modern-day slavery, involving victims who are forced,
defrauded, or coerced into labor or sexual exploitation.
Ongoing TIP in an area undermines ongoing stabilization
efforts, as well as US and HN legitimacy. Ongoing security
activities, such as border protection and freedom of
movement activities, should support the HN's battle
against TIP.
Emergency Food Assistance and Food Security. IGOs
such as the World Food Programme, NGOs such as
Cooperative for Assistance and Relief Everywhere, and
USG agencies such as USAID can be expected to provide
for the food needs of the relevant population. In some
7
Executive Summary
cases, military involvement may consist of providing
security for food aid warehouses and delivery convoys in
uncertain and hostile environments.
Shelter. Although the basic need for shelter is similar in
most emergencies, considerations such as the kind of
housing needed, the design used, what materials are
available, who constructs the housing, and how long it must
last will differ significantly in each situation.
Humanitarian Demining Assistance. DOD humanitarian
demining programs are coordinated by the designated
CCDR humanitarian mine action program manager, funded
by the Defense Security Cooperation Agency Overseas
Humanitarian, Disaster, and Civic Aid funds, and
coordinated with interagency partners by the office of the
Assistant Secretary of Defense for Special Operations and
Low-Intensity Conflict and Interdependent Capabilities.
Public Health. Joint force operations to rebuild and
protect infrastructure, potable water, proper sewage
disposal, and essential health services that contribute
significantly to the health of the HN population must be
closely planned and coordinated with the HN ministries and
USG agencies responsible for health sector redevelopment
assistance. The JFC may employ forces to conduct medical
humanitarian and civil assistance to support local military
and civilian health systems or provide direct public health
care to include primary medical, dental, veterinary, and
other needed care. During stability operations the military
may need to provide public health services for
humanitarian reasons as well as to build community trust in
the HN government.
Education. Military activities to support education
programs generally focus on physical infrastructure.
Transitions. Because humanitarian assistance is largely a civilian
endeavor, with the military in a supporting role, the
termination of US or multinational military humanitarian
assistance activities will not normally coincide with the
termination of international efforts.
8
Executive Summary
Stability Operations Functions—Economic Stabilization and Infrastructure
The economic stabilization
and infrastructure
function includes
programs conducted to
ensure an economy in
which people can pursue
opportunities for
livelihoods within a
predictable system of
economic governance
bound by law.
Economic stabilization consists of restoring employment
opportunities, initiating market reform, mobilizing
domestic and foreign investment, supervising monetary
reform, and rebuilding public structures. Infrastructure
restoration consists of the reconstitution of power,
transportation, communications, health and sanitation, fire
fighting, education, mortuary services, and environmental
control.
Economic and infrastructure security and development are
inherently civilian undertakings; however, the presence of
US forces will almost always have an impact, even
indirectly, on this area. There may be times when more
direct military involvement in economic development will
be necessary: for example, when conditions restrict civilian
movement or when civilian agencies have not yet arrived in
the area.
Evaluation and
assessment.
Each country has a unique economic structure based on its
resources, the needs of the people, laws, customs,
traditions, and level of development. The assessment
should describe the situation, end state, CDR's intent, and
national strategic objectives to stabilize a post-conflict
economy, reduce the economic drivers of conflict, and
increase institutional capacity. The four steps in conducting
an economic assessment are: compile a country economic
profile; develop a country economic implementation
plan; identify and analyze the economic drivers of any
ongoing conflict; and prepare an economic section for
inclusion in an initial staff estimate.
Military contribution. Employment Generation. Providing employment is an immediate peacekeeping task, a post-conflict objective, and
a means of establishing the foundation for future economic
growth and political stability. Key determinants of the
appropriate nature of the military role in employment
generation include the general security environment, the
condition of the economic-related infrastructure, the scope
of the need for employment generation programs, and the
access of civilian responders to the area.
Monetary Policy. Establishing a central bank system and
basic monetary policy is foundational to a recovering
economy. The military contribution to this establishment is
peripheral and should be thought of strictly in terms of
9
Executive Summary
providing required security, supporting resources (e.g.,
USG office equipment, specific CA expertise).
Fiscal Policy and Governance. The military will
contribute to HN fiscal actions by providing security for
financial institutions and for cash distribution, including
salary or contractual payments, as required.
Critical Infrastructure. The joint force may be called
upon to support infrastructure development by providing
security, funding and materiel, CA functional expertise, or
construction.
Quick impact projects. Quick impact projects (QIPs) are relatively short-term,
small-scale, low-cost, and rapidly implemented
stabilization or development initiatives that are designed to
deliver an immediate and highly visible impact, generally
at the local provincial or community level. In more
permissive environments, it is only where there is a
capability gap that cannot be filled by another actor, or
where the military possesses particular specialist skills that
QIPs are likely to be implemented by the joint force. Where
provincial reconstruction teams (PRTs) or other
interagency field-based teams (e.g., field advance civilian
teams) exist, much of this activity will be funded, planned,
and implemented by development agencies coordinated
through the PRT or interagency team.
Other considerations. Other considerations for economic stabilization and
infrastructure include: ownership issues; cost recovery;
getting services to those in need; contracting as a
management tool; business, legal and regulatory
environment; maintenance standards; security; and
accountability, auditing, and financial oversight.
Transitions. JFCs must anticipate the transition from military to civilian
program management and plan actions supportive of the
long-term strategy. Joint forces can provide immediate
support for economic stabilization, but the programs are
frequently not viewed as long-term solutions. To maximize
project effectiveness, these projects should be sequenced
with the work of international civilian agencies and with
the private sector to ensure continuity of effort with
employees, functions, and support. The military's role is to
help restore normalcy and fill the gap until civilian-led,
longer-term programs commence.
10
Executive Summary
Stability Operations Functions—Rule of Law
The rule of law is
fundamental to legitimate
governance.
The rule of law function refers to programs conducted to
ensure all individuals and institutions, public and private,
and the state itself are held accountable to the law, which is
supreme. Perceived inequalities in the administration of the
law, and real or apparent injustices, are triggers for
instability.
Security Sector Reform. SSR centers not only on the
security forces of the HN, but also on broader rule of law
initiatives. The overall objective of SSR is to provide an
effective and legitimate public service that is transparent,
accountable to civilian authority, and responsive to the
needs of the public.
Staff Judge Advocate Review of Rule of Law Programs.
Programs to influence the legal systems of the HN are not
above the law. Apart from US policy considerations,
stability operations in the rule of law must themselves be
governed by the rule of law; actions must be reviewed to
ensure that they comply with applicable provisions of US
law, international law, and HN law, as well as any UN or
other international mandate governing the intervention.
Evaluation and
assessment.
The necessary first step is an effective assessment that is
comprehensive enough to provide situational understanding
of the status of rule of law and that describes the
deficiencies in a country's justice and security systems and
does so holistically.
One of the most important initial steps in conducting rule of
law programs is determining what law applies in the HN. If
the JFC lacks understanding of the HN legal system and
how it functions, it will be difficult to make informed
decisions about how US forces can or should operate in
relation to that system.
Military contribution. Establishing an Interim Criminal Justice System. When conditions require the restoration of governance,
establishing an interim justice system is a prerequisite.
Civilian agencies normally support the development of an
interim criminal justice system; however, when operating
in a failed state, especially during and immediately after
conflict, the joint force may be required to supply military
police, legal, CA, and other personnel to fulfill these roles.
11
Executive Summary
Personal Property. One of the most vital services
provided by the judiciary branch is the resolution of
property disputes. Typically, the military's role in resolving
disputes is limited unless the joint force implements these
mechanisms in the absence of a functioning HN
government.
War Crimes Tribunals and Truth Commissions. While
a military governing authority may operate military
commissions and provost courts, the international
community oversees the conduct of war crimes courts,
tribunals, and truth commissions.
Transitions. The military's role in ensuring rule of law, other than
providing security, is normally limited; however, when
operating in a failed or failing state, especially during and
immediately after conflict, the joint force may be required
to play a direct role in capacity building of justice systems
and security sectors. As soon as the security situation
warrants, these programs should be transitioned to civilian
agencies, either from the US or multinational partners, or
those of the HN.
Stability Operations Functions—Governance and Participation
Stable governance
provides a foundation on
which rule of law and
economic activity can
thrive and become drivers
of security and stability.
Governance and participation refers to programs conducted
to help the people to share, access, or compete for power
through nonviolent political processes and to enjoy the
collective benefits and services of the state. Stable
governance is characterized by a government that provides
essential services and serves as a responsible steward of
public resources; government officials who are held
accountable through political and legal processes; and a
population that can participate in governance through civil
society organizations, an independent media, and political
parties. Military substitution for absent international
civilian leadership should be considered a temporary
solution, and civilian expertise and advice integrated into
the planning process through appropriate reachback or in-
theater advisors.
Evaluation and
assessment.
The Democracy and Governance Assessment is an
assessment framework developed by USAID, designed to
assist civilian and military leaders prioritize and administer
HN governance areas needing assistance. Data collection
and analysis may involve a combination of research and
interviews or focus group sessions with key country
12
Executive Summary
stakeholders. Particularly when combined with the
Interagency Conflict Assessment Framework assessment of
any ongoing conflict, the Democracy and Governance
Assessment helps identify and assess key issues, key
people, and key institutions in HN governance.
Military contribution. Support National Constitution Processes. When the HN has no government, as may be the case during immediate
post-conflict reconstruction or interventions in failed states,
developing a national constitution is typically an important
first step to establishing a foundation for governance and
the rule of law. The military can support this process both
with CA functional expertise, as required, and the provision
of security and logistic support for key constitutional
processes such as debates and balloting.
Support Transitional Governance. The military may
support transitional governments through CMO support to
civil administration (SCA) as well as providing security to
governmental leaders and institutions of all branches of the
government. Efforts to support transitional governance are
shared between DOS and DOD, with leadership depending
on the circumstances.
Support Local Governance. Even before national
governance institutions and processes are established, the
joint force should support the establishment of effective
governance at the local level. The military support to local
governance may include restoring essential services as
required, providing CMO SCA, or providing security to
governmental leaders and institutions of all branches of the
government.
Support Anticorruption Initiatives. Corruption
undermines confidence in the state, impedes the flow of
aid, concentrates wealth into the hands of a generally
unelected, unaccountable, and illegitimate minority, and
provides elites with illicit means of protecting their
positions and interests.
Support Elections. While civilian agencies and
organizations that maintain strict transparency guide the
elections process, military forces provide the support that
enables broad participation by the local populace. This
certainly includes security, but may also include logistic
support.
13
Executive Summary
Local governance and
building on local
capacities.
Joint force governance efforts should build on the
foundations of existing capacity—however insubstantial
they are, be they formal or informal, be they national or
local. By identifying existing capacities on which to build,
governance capacity building is more likely to develop
approaches that are both systemically desirable and
culturally feasible.
Essential services. Whether following a US intervention or during peacekeeping operations, COIN operation, or other
intervention, or in response to a natural disaster, the
restoration of essential services in a fragile area is a key
action to achieve security. This basic function of local
governance is often lost during conflict and other disasters;
efforts to restore governance, particularly at the local level,
should focus on essential services—generally referred to as
SWEAT-MSO: sewage, water, electricity, academics
(meaning schools), trash, medical, safety, and other
considerations.
As with all stability operations, the joint force follows the
lead of other USG agencies, particularly USAID, in the
restoration of essential services. In many circumstances,
local or international development and humanitarian
organizations may be operating in theater and able to fulfill
this function. The military contribution will be focused on
enabling them to expand their access to the population.
However, only military forces may be able to operate in
some areas.
Elections. In a post-conflict environment, elections are often one of
the first and most visible steps toward nonviolent political
transition, signaling the transfer of authority from the
international community to HN leaders.
Without the establishment
of a secure environment,
an election is prone to
failure.
In this context, the ability of US or multinational forces to
conduct an election support mission successfully, in
particular through achieving a secure environment, can be
critical to the establishment of a legitimate government and
attainment of overall mission objectives. The JFC, or
liaisons, should participate in principals, donors,
implementing agencies coordination to help coordinate and
integrate security and election implementation strategies.
14
Executive Summary
Media. The media can be an important accountability mechanism
for the government, helping to maintain the rule of law.
Additionally, media can be useful in identifying gaps in
government services through advocacy.
Joint forces may establish media outlets to meet the need to
convey information to the public immediately, to dispel
rumors, and to counteract the effects of hate speech and
inflammatory propaganda. These efforts are often designed
to preempt or compete with media outlets controlled by
adversaries. The joint force may need to fill the vacuum in
the provision of critical information to the population about
stabilization activities, especially when free and
independent media are lacking.
Support to civil
administration.
SCA is assistance to stabilize a foreign government. SCA
consists of planning, coordinating, advising, or assisting
with those activities that reinforce or restore civil
administration.
SCA in friendly territory includes advising friendly
authorities and performing specific functions within the
limits of authority and liability established by international
treaties and agreements. SCA in occupied territory
encompasses the establishment of a transitional military
authority, as directed by the Secretary of Defense, to
exercise executive, legislative, and judicial authority over
the populace of a territory that US forces have taken from
an enemy by force of arms until an indigenous civil
government can be established.
Other considerations. The burdens of governance require culturally astute leaders and joint forces capable of adapting to nuances of religion,
ethnicity, and a number of other considerations essential to
success.
The military force should, consistent with security
requirements, respect the religious celebrations and the
legitimate activities of religious leaders.
Archives and records, current and historical, of all branches
of the former government should be secured and preserved.
Large quantities of mail and other documents are often
found in post offices or at other points of central
15
Executive Summary
communications. The joint force should seize, secure, and
protect such materials until the forces can process and
deliver them.
In general, the joint force protects and preserves all
historical and cultural sites, monuments, and works;
religious shrines and objects of art; and any other national
collections of artifacts or art.
Successful capacity building relies on dependable vetting
processes to screen potential civil servants from the HN.
These processes help CDRs select qualified, competent
officials while reducing the threat of security risks.
Transitions. Poorly timed and conceived transitions create opportunities
for hostile groups to exploit. This is particularly the case if
the HN government fails to adequately discharge a
responsibility that was previously successfully discharged
by intervening organizations. Such an outcome severely
undermines population confidence in the government.
The transition of governance to HN authorities will not
occur by default. Establishing sustainable governance must
involve extensive international and interagency
coordination from the very beginning to ensure a successful
transition. Joint force support to governance should focus
on restoring the capacity of the HN, as well as enabling the
other USG agencies and IGOs. All MOE, end state,
transition, and termination planning should reflect this goal.
CONCLUSION
This publication provides doctrine for the conduct of
stability operations during joint operations within the
broader context of USG efforts. It provides guidance for
operating across the range of military operations to support
USG agencies, foreign governments, and IGOs, or to lead
such missions, tasks, and activities until it is feasible to
transfer lead responsibility.
16
ADP 3-07
Stability.pdf
Are you busy and do not have time to handle your assignment? Are you scared that your paper will not make the grade? Do you have responsibilities that may hinder you from turning in your assignment on time? Are you tired and can barely handle your assignment? Are your grades inconsistent?
Whichever your reason may is, it is valid! You can get professional academic help from our service at affordable rates. We have a team of professional academic writers who can handle all your assignments.
Our essay writers are graduates with diplomas, bachelor, masters, Ph.D., and doctorate degrees in various subjects. The minimum requirement to be an essay writer with our essay writing service is to have a college diploma. When assigning your order, we match the paper subject with the area of specialization of the writer.
Plagiarism free papers
Timely delivery
Any deadline
Skilled, Experienced Native English Writers
Adherence to paper instructions
Ability to tackle bulk assignments
Reasonable prices
24/7 Customer Support
Get superb grades consistently
---
Are you busy and do not have time to handle your assignment? Are you scared that your paper will not make the grade? Do you have responsibilities that may hinder you from turning in your assignment on time? Are you tired and can barely handle your assignment? Are your grades inconsistent?
Whichever your reason is, it is valid! You can get professional academic help from our service at affordable rates. We have a team of professional academic writers who can handle all your assignments.
Plagiarism free papers
Timely delivery
Any deadline
Skilled, Experienced Native English Writers
Subject-relevant academic writer
Adherence to paper instructions
Ability to tackle bulk assignments
Reasonable prices
24/7 Customer Support
Get superb grades consistently
Online Academic Help With Different Subjects
Literature
Students barely have time to read. We got you! Have your literature essay or book review written without having the hassle of reading the book. You can get your literature paper custom-written for you by our literature specialists.
Finance
Do you struggle with finance? No need to torture yourself if finance is not your cup of tea. You can order your finance paper from our academic writing service and get 100% original work from competent finance experts.
Computer science
Computer science is a tough subject. Fortunately, our computer science experts are up to the match. No need to stress and have sleepless nights. Our academic writers will tackle all your computer science assignments and deliver them on time. Let us handle all your python, java, ruby, JavaScript, php , C+ assignments!
Psychology
While psychology may be an interesting subject, you may lack sufficient time to handle your assignments. Don't despair; by using our academic writing service, you can be assured of perfect grades. Moreover, your grades will be consistent.
Engineering
Engineering is quite a demanding subject. Students face a lot of pressure and barely have enough time to do what they love to do. Our academic writing service got you covered! Our engineering specialists follow the paper instructions and ensure timely delivery of the paper.
Nursing
In the nursing course, you may have difficulties with literature reviews, annotated bibliographies, critical essays, and other assignments. Our nursing assignment writers will offer you professional nursing paper help at low prices.
Sociology
Truth be told, sociology papers can be quite exhausting. Our academic writing service relieves you of fatigue, pressure, and stress. You can relax and have peace of mind as our academic writers handle your sociology assignment.
Business
We take pride in having some of the best business writers in the industry. Our business writers have a lot of experience in the field. They are reliable, and you can be assured of a high-grade paper. They are able to handle business papers of any subject, length, deadline, and difficulty!
Statistics
We boast of having some of the most experienced statistics experts in the industry. Our statistics experts have diverse skills, expertise, and knowledge to handle any kind of assignment. They have access to all kinds of software to get your assignment done.
Law
Writing a law essay may prove to be an insurmountable obstacle, especially when you need to know the peculiarities of the legislative framework. Take advantage of our top-notch law specialists and get superb grades and 100% satisfaction.
What discipline/subjects do you deal in?
We have highlighted some of the most popular subjects we handle above. Those are just a tip of the iceberg. We deal in all academic disciplines since our writers are as diverse. They have been drawn from across all disciplines, and orders are assigned to those writers believed to be the best in the field. In a nutshell, there is no task we cannot handle; all you need to do is place your order with us. As long as your instructions are clear, just trust we shall deliver irrespective of the discipline.
Are your writers competent enough to handle my paper?
Our essay writers are graduates with bachelor's, masters, Ph.D., and doctorate degrees in various subjects. The minimum requirement to be an essay writer with our essay writing service is to have a college degree. All our academic writers have a minimum of two years of academic writing. We have a stringent recruitment process to ensure that we get only the most competent essay writers in the industry. We also ensure that the writers are handsomely compensated for their value. The majority of our writers are native English speakers. As such, the fluency of language and grammar is impeccable.
What if I don't like the paper?
There is a very low likelihood that you won't like the paper.
Reasons being:
When assigning your order, we match the paper's discipline with the writer's field/specialization. Since all our writers are graduates, we match the paper's subject with the field the writer studied. For instance, if it's a nursing paper, only a nursing graduate and writer will handle it. Furthermore, all our writers have academic writing experience and top-notch research skills.
We have a quality assurance that reviews the paper before it gets to you. As such, we ensure that you get a paper that meets the required standard and will most definitely make the grade.
In the event that you don't like your paper:
The writer will revise the paper up to your pleasing. You have unlimited revisions. You simply need to highlight what specifically you don't like about the paper, and the writer will make the amendments. The paper will be revised until you are satisfied. Revisions are free of charge
We will have a different writer write the paper from scratch.
Last resort, if the above does not work, we will refund your money.
Will the professor find out I didn't write the paper myself?
Not at all. All papers are written from scratch. There is no way your tutor or instructor will realize that you did not write the paper yourself. In fact, we recommend using our assignment help services for consistent results.
What if the paper is plagiarized?
We check all papers for plagiarism before we submit them. We use powerful plagiarism checking software such as SafeAssign, LopesWrite, and Turnitin. We also upload the plagiarism report so that you can review it. We understand that plagiarism is academic suicide. We would not take the risk of submitting plagiarized work and jeopardize your academic journey. Furthermore, we do not sell or use prewritten papers, and each paper is written from scratch.
When will I get my paper?
You determine when you get the paper by setting the deadline when placing the order. All papers are delivered within the deadline. We are well aware that we operate in a time-sensitive industry. As such, we have laid out strategies to ensure that the client receives the paper on time and they never miss the deadline. We understand that papers that are submitted late have some points deducted. We do not want you to miss any points due to late submission. We work on beating deadlines by huge margins in order to ensure that you have ample time to review the paper before you submit it.
Will anyone find out that I used your services?
We have a privacy and confidentiality policy that guides our work. We NEVER share any customer information with third parties. Noone will ever know that you used our assignment help services. It's only between you and us. We are bound by our policies to protect the customer's identity and information. All your information, such as your names, phone number, email, order information, and so on, are protected. We have robust security systems that ensure that your data is protected. Hacking our systems is close to impossible, and it has never happened.
How our Assignment  Help Service Works
You fill all the paper instructions in the order form. Make sure you include all the helpful materials so that our academic writers can deliver the perfect paper. It will also help to eliminate unnecessary revisions.
2.      Pay for the order
Proceed to pay for the paper so that it can be assigned to one of our expert academic writers. The paper subject is matched with the writer's area of specialization.
3.      Track the progress
You communicate with the writer and know about the progress of the paper. The client can ask the writer for drafts of the paper. The client can upload extra material and include additional instructions from the lecturer. Receive a paper.
4.      Download the paper
The paper is sent to your email and uploaded to your personal account. You also get a plagiarism report attached to your paper.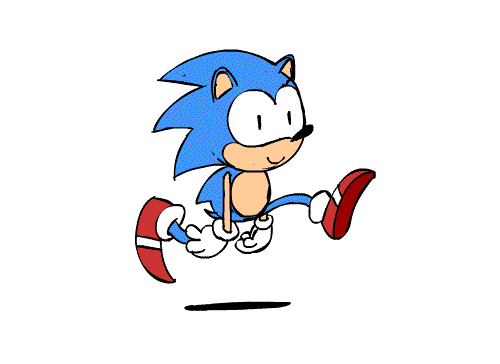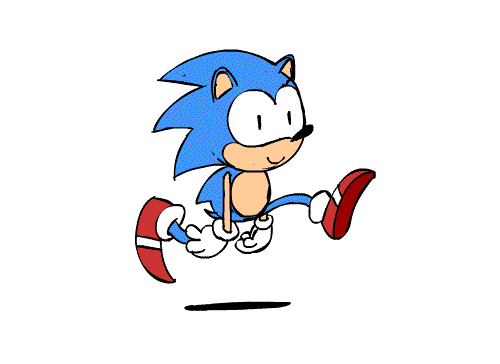 PLACE THIS ORDER OR A SIMILAR ORDER WITH US TODAY AND GET A PERFECT SCORE!!!
---