CULTURE WARS
Documents from the Recent Controversies
in the Arts
Edited by RICHARD BOLTON
NEW PRESS New York
Preface Philip Brookman
On June 14, 1989, The Washington Post reported that the Corcoran Gallery of Art in Washington, D.C., had canceled their planned exhibition of Robert Mapplethorpe: The Perfect Moment. According to the Post, the museum's trustees had abruptly changed their agenda to avoid becoming involved in a growing political debate over the sexual content of the artist's work. Apparently, they feared that the exhibition would jeopardize the upcoming congressional reauthorization of the National Endowment for the Arts (NEA), a federal agency that had partially funded the show. Their decision changed the course of arts funding in 1990s.
At the time, I was working as a curator at Washington Project for the Arts, a nonprofit, experimental gallery in the nation's capital. I had been following closely the political debates over arts funding and content, and the specific controversies that were beginning to engulf the art world. The country was moving into an election year, and certain politicians seemed ready to exploit a handful of artists and their work in order to capture the attention of the electorate. These artists, who had received NEA funding, directly or indirectly, had struck a raw nerve in Congress and in some segments of the public: federal money, it was thought, should not support the creation and exhibition of ideas that questioned the status quo.
Between 1985 and 1990, artists were increasingly confronted by government agencies and special interest groups for creating work that some considered to be obscene, pornographic, blasphemous, politically motivated, or degrading of national symbols. Those artists — whose work addressed specific social issues such as war, economics, racism, environmental concerns, immigration, multi­ culturalism, gender representations, sexuality, and AIDS — and by extension their sponsors (the NEA, state arts councils, foundations, museums, and so on), were criticized in Congress and the national media for the content of their outspoken work. For example, Representative Richard Armey (R-Tex.), a vociferous critic who tried to eliminate the NEA, admonished the agency in 1985 for funding gay-oriented literary journals. In response, the arts community began to question congressional criticism, arguing that any attempt to legislate the content of work that qualified for federal funding was tantamount to censorship. Armey's response: "This is not a matter of censorship, it is a matter of judgement, of values."1 Arguments about symbolic speech and public moral­ ity politicized the issue of arts patronage.
Less than four years later, the NEA again came under attack from members of Congress, and from a handful of confrontational religious groups, led by Reverend Donald Wildmon, executive director of the American Family Associ­ ation (AFA) in Tupelo, Mississippi. The AFA sent mass mailings to Congress, the media, and to several hundred thousand constituents, in which they com­ plained of alleged NEA abuses of taxpayers' money for funding artists like Robert Mapplethorpe, Andres Serrano, David Wojnarowicz, and Karen Finley. Questioning the merits of an NEA fellowship to the photographer Serrano,
Senator Alfonse D'Amato (R-N.Y.) exclaimed, "This is not a question of free speech. This is a question of abuse of taxpayers' money."2 As the debate continued, the issues of free speech, censorship, and legislative control of arts funding were continually invoked by Congress and by the national arts commu­ nity.
When the NEA was first chartered in 1965, care was taken to remove legislators from determining in any way the aesthetic directions of the agency, in part by implementing procedures to remove Congress and the NEA bureau­ cracy from infringing on artistic freedom. Grants were to be given on the basis of artistic quality. A democratic system of peer review panels was put in place to assist the agency in determining funding for artists and projects. In its report on Public Law 89-209 — the National Foundation on the Arts and Humanities Act of 1965, which initially authorized creation of the NEA — the Senate required that "in the administration of this act there be given the fullest attention to freedom of artistic and humanistic expression."3 The NEA was originally created in this spirit of open inquiry and experimentation.
Nonetheless, the escalation of disharmony between artists, government funders, lobbyists, and other arts patrons during the late 1980s and early 1990s arose from issues far more complex than the debates over federal funding for the arts. Artists were certainly challenged for the content of their work and the ideologies their work represented. These disputes, though, were not limited to funded artists; rather, they represent various ideological disagreements over the content of documentary and feature films, television programming, novels, poetry, magazines, student newspapers, and the freedom to voice political dissent in public. Many forms of cultural expression were being probed and certain qualifying limitations to these expressions were proposed or im­ plemented by government agencies, special interest groups, or the courts. This was the climate in which Robert Mapplethorpe: The Perfect Moment became a monument on the nation's cultural battlefield.
When I came into work at Washington Project for the Arts the morning after the Corcoran Gallery canceled the Mapplethorpe exhibition, Jock Reynolds, then executive director of WPA, asked me right away if I had heard what happened — it was all over the news — and if I had any thoughts about it. I said, "We should hang the show here at WPA. We have the space in Washington and people have a right to see it." It seemed like the obvious thing to do. "Well, I've already called Philadelphia (the Institute of Contemporary Art, University of Pennsylvania] to see if it's possible," Jock responded. In our minds, the immedi­ ate question was one of freedom of expression, an idea that would become a principal point of contention for artists and politicians throughout the country'.
By coincidence, WPA had six weeks during the summer with no exhibitions scheduled in our galleries, to prepare for a big project opening in the fall. After a unanimous show of support from the board of directors and some seat-of-thc- pants fund-raising, it was announced publicly that the exhibition would open in our own small exhibition space in downtown D.C. on July 21, 1989. At the time, we had little understanding of what this decision would mean in the months and years to come. The implications became clearer as calls and letters
came in from around the country, offering help or criticism for the seemingly simple act of exhibiting an artist's photographs. Battle lines were being drawn.
As the media gathered and people chose sides, I began to understand that, on a larger scale, we were witnessing an attempt to regulate not only the content of NEA-funded art and exhibitions but also the kind of work that artists would make, thus the kind of cultural expression to which the public would be exposed. Decision-making at the Corcoran Gallery had already been affected, and storm clouds were gathering at other prominent institutions. Less than one year later, the Mapplethorpe exhibition would be the focus of a landmark court case, when Cincinnati's Contemporary Art Center and its director Dennis Barrie were indicted on, and later acquitted of, obscenity and child pornography charges.
With an international spotlight focused on a few photographs, Robert Mapplethorpe: The Perfect Moment opened in Washington, D.C., to great reviews and record crowds. Visitors were struck by the artist's technical mastery of his craft and the beauty he found in making portraits of flowers and of the people he had known. At each venue where it was shown, the exhibition was received in a similar way. The controversial, sexually explicit photographs from Mapplethorpe's X-Portfolio, which depicted a gay subculture of which Mapplethorpe was a part, were but a fraction of the works on view; they were isolated on a table in a separate room so viewers could sec the exhibition without confronting them if they chose not to. Since these w ere the pictures that caused all the trouble, signs were posted to let people know what was there. We improvised tickets to handle the long lines that formed every day, sometimes stretching around the block. In a video documentary about Mapplethorpe, who had died earlier that year, he explained his work to large audiences every day. The longest lines, though, were those snaking through the galleries as crowds waited patiently for hours to view the X-Portfolio.
In twenty-five days almost fifty thousand people came to see Mapplethorpe's work for themselves. There was a sense in the crowd that this was a historic moment and not to be missed. Fewer than two dozen complaints were received from across the country. One telling comment came from a guest who exclaimed, "I've been here four times already and this show disgusts me more each time I see it.'' Yet thousands of people showed their overwhelming support for the exhibition and for their right to view' it, through their attendance, comments, and financial contributions. This heightened public awareness helped to combat an increasingly homophobic atmosphere generated by the debate over Mapplethorpe's images.
During WPA's presentation of Robert Mapplethorpe: The Perfect Moment we began to compile an archive of reference materials pertinent to the subjects of censorship, arts funding, and freedom of expression. These materials included news clippings, books, magazines, photographs, videotapes, testimony, and government documents. As our archive grew, writers, journalists, researchers, and students interested in these topics began to use it for reference. When artist and writer Richard Bolton wanted access to our materials, I asked him to help organize them so the archive would be easily accessible co everyone. He suggested that we undertake additional research and begin to compile a useful
reference guide to the principal issues of controversy in the arts during the late 1980s and early 1990s. As an artist-in-residence, Rick worked closely with WPA's staff for almost two years as we watched these events unfold.
The materials in this book focus on the cultural issues and arguments surrounding the complex and problematic 1989-1990 reauthorization of the NEA and other issues related to government censorship and symbolism. Be­ cause these issues and events are volatile and constantly changing, and the arguments on both sides are so impassioned and divisive, we decided to present a broad selection of articles, editorials, and detailed discussions, supplemented with examples of key legislation, congressional arguments, and testimony re­ garding the roles and functions of the NEA. Also included is an introductory essay by the editor, which discusses some of the ways in which culture, religion, morality, and politics have informed the debate over the content and funding of the arts, as well as an annotated chronology of related events from 1962 through 1990. These contributions help to situate the controversies surrounding government funding of the arts in the context of broader attempts by govern­ ment to regulate culture.
1. The Washington Post, September 12, 1985, p. C1. 2. Quoted in Congressional Record, Senate, May 18, 1989. 3. A Report to Congress on the National Endowment for the Arts, September 1990.
Introduction Richard Bolton
O n May 18, 1989, Senator Alphonse D'Amato tore up a reproduction Piss Christ, a photograph by artist Andres Serrano, and threw the pieces to the floor of the U.S. Senate. "This so-called piece of art is a deplorable, despicable
display of vulgarity," he exclaimed to his fellow legislators. D'Amato went on to complain that this very artist had received funding for his work from the National Endowment for the Arts (NEA). "Incredible," he grumbled. "What a disgrace."
So began a vocal two-year battle between politicians and artists over the budget and reauthorization of the NEA. On the surface, this controversy may seem tike much ado about nothing — a partisan clash over a tiny bit of the federal budget, a brouhaha of muddled arguments and confusing legislation. Nothing could be more mistaken. The clash over government funding was much more than an argument over art; it was a debate over competing social agendas and concepts of morality, a clash over both the present and the future condition of American society. This anthology aims to describe the struggle as broadly as possible, providing both an understanding of the battle over the NEA and the larger context of the fight.1
Throughout, there seemed to be as many view-points about the issues at hand as there were participants in the debate. But two positions have remained central to the controversy. Liberals generally argue that any attempt to restrict the work of the NEA would ultimately violate the First Amendment rights of artists. Content restrictions proposed for grants in artists were seen as censor­ ship, pure and simple, as part of a larger plan to control artists politically. "The freedom to create art is a form of free speech protected by the First Amend­ ment," argued the National Association of Artists' Organizations, one of the leading advocacy groups. "Those who receive public funds deserve the freedom to create…regardless of its possible interpretation by some as disagreeable or offensive" ("Statement Regarding Censorship," p. 63). Congress, it was said, has no right to interfere in the Endowment; the NEA's decision-making process, based in peer review, is sound, and has produced many successes over the years.
Conservatives, on the other hand, define the issue as one of government sponsorship rather than censorship. They argued that Congress has the respon­ sibility to spend tax dollars wisely, and that placing restrictions on Endowment money is a reasonable exercise of that responsibility. Provocative art, it was argued, is a bad candidate for federal funding, since this kind of art seems to insult the taxpayers. Senator D'Amato stated the point definitively:
If this is what contemporary art has sunk to…some may want to sanction that, and that is fine. But not with the use of the taxpayer's money. This is not a question of free speech. This is a question of abuse of taxpayer's money. If we allow this group of so-called art experts to get away with this…then we do not deserve to he in office, (Congressional Record, May 18, 1989, p. 28)
In short, those on the Left want to join the issues of censorship and sponsorship, and those on the Right want to separate them. "However divided individuals are on matters of taste, freedom is in the interest of every citizen," wrote philosopher and art critic Arthur C. Danto. "The taxpayer supports the freedom to make and show art, even when it is art of a kind this or that individual finds repugnant" ("Art and Taxpayers," p. 96). Representative Dana Rohrabacher, the leader of the anti-NEA faction in the House, saw it another way: "Artists can do whatever they want on their own time and with their own dime" (Congressional Record, Sept. 13, 1989, p. 101). Restrictions on the NEA would make the agency "hostage to every crank, ideologue and God botherer in America…lcreating) a loony parody of cultural democracy in which everyone becomes his nr her own Cato the Censor." wrote critic Robert Hughes ("A Loony Parody of Cultural Democracy," p. 90). But Scnator Jesse Helms thought otherwise: "I do not propose that Congress 'censor' artists. 1 do propose that Congress put an end to the use of federal funds to support outrageous 'art' that is clearly designed to poison our culture" ("It's the Job of Congress to Define What's Art," p. 100).
Warring groups found a touchstone early in the conflict in the so-called Helms amendment, '('his amendment, attached to an appropriations bill that provided the NEA with its annual budget, aimed to limit severely the kinds of art that could receive funding. The amendment, as originally proposed by Senator Helms, denied funding to "indecent" art depicting sadomasochism, homocroticism, children, or the sex act itself, as well as art "denigrating" any person's religion, nonreligion, race, creed, sex, handicap, age, or national origin. Had the amendment passed into law as proposed, it would have allowed the government to withhold funding from art critical of almost any subject (see Congressional Record, July 26, 1989, p. 73).
The profound shortcomings of this legislation were evident to many, includ­ ing members of Helms' own party. In a speech to the Senate, Republican Senator John Danforth discussed a range of important works of literature — including Tom Sawyer, The Color Purple, and works by William Shakespeare — that would have violated the Helms amendment and would have been denied funding (sec Congressional Record, Sept. 29, 1989, p. 104). Yet in spite of legislators' skepticism, a version of the amendment still became law. In the end, elected officials seemed more worried about how a vote for the NEA would look to the "folks back home." Democratic Senator Patrick Leahy frankly discussed this problem during the Senate debate, describing the thirty-second political commercial that would inevitably be aimed at any senator voting against the Helms amendment:
Senator So-and-So voted for pornography tonight Senator So-and-So wants to waste taxpayers' dollars so that you do not have enough money to buy your home. He Wants that money to go to producing pornographic pictures of children, or people performing…unnatural sex acts.2
Senator Helms seemed to make such a threat himself during the debate: "If senators want the Federal Government funding pornography, sadomasochism, or art for pedophiles, they should vote against my amendment."
The final statute — Public Law 101-121 — was a diluted version of the Helms amendment based on Miller v. California, the Supreme Court decision that stands as the legal definition of obscenity. Some legislators thought such an approach was appropriate; artists, as citizens, are subject to the Miller ruling whether they receive NEA funding nr not. But, as Stephen Rohde and other lawyers pointed out, the wording of Public Law 101-121 differed enough from the Miller standard to invite wide interpretation and abuse (see "Art of the State," p. 194). In the end, the law satisfied no one. Conservatives continued to lobby for stricter measures, and artists were outraged that the law existed at all. And when, in an attempt to carry out the law, the NEA began asking grantees to sign statements promising not to produce obscene works with government funds, many grantees, considering the pledge to be a form of illegal prior restraint, forfeited their money rather than sign (see "Letter to John Frohnmayer." p. 171, and "Letter to Joseph Papp," p. 173). Eventually, the NEA pledge failed a challenge in court, and it was dropped from grant requirc- ments the next year. But a point had been made: government officials, when pressured by conservative activists, were indeed witling to harass artists. It was something that neither side was likely to forget.
What was at stake in this debate for conservatives? Many found in the artworks under question proof that artists were trying to introduce a progressive agenda into society, an agenda based upon multiculturalism, gay and lesbian rights, feminism, and sexual liberation. For conservatives, this meant that artists were engaged in antisocial activity — challenging the family, traditional reli­ gious beliefs, and the existing structure of power. The government, it was felt, should not fund antisocial activity, whether it was Serrano's Piss Christ (seen to be antireligious), Ruben Mapplethorpe's homoerotic works (antifamily), or Artists Space's Witnesses exhibition (thought to be antifamily, antigovernment, and antireligious).
One of the most considered expressions of this view-point came from Republican Senator Slade Gorton. In his remarks "On the Official Funding of Religious Bigotry," Gorton argued that the government really should not fund the arts at all. "The state must confine itself to its own interests, and art must be free. Neither subsidy nor censure are appropriate, for the state, with its unrivalled power, must not take sides in purely symbolic disputes." The gov­ ernment could not support work like Serrano's Piss Christ because to do so would be to take sides in a religious dispute. "Is there anyone in this body who will stand to declare that Americans should subsidize religious bigotry? Is there anyone who will declare that this (work by Serrano] is not religious bigotry?" Support for this work, he concluded, would violate the separation of church and state upon which our government is based (sec Congressional Record, May 31, 1989, p. 33).
Many disagreements can be raised here. Gorton (along with almost every other critic of Serrano's work) never considered that Piss Christ might be a work that interrogates religion rather than insults it. Gorton also seemed to feel that the interests of the state were self-evident, and clearly had nothing to do with art — surely this is arguable. He also ignored the frequency with which the state takes sides in disputes over symbols: Congress has in fact debated the meaning
of the flag and the pledge of allegiance, as well as Salman Rushdie's The Satanic Verses and Martin Scorsese's The Last Temptation of Christ. Nevertheless, his position is a thoughtful one, and few other arguments on the Right were as sophisticated.
Critic James Cooper (one of the few who would not allow his editorials to be reproduced in this volume) was the source of many of the more influential, and less reasonable, arguments. Early on, he worked to rally the Right, com­ plaining that conservatives had spent the last decade allowing art to be de­ stroyed, watching "as one sacred symbol after another was savaged by an elitist cabal hellbent on laying waste to American cultural values." According to Cooper, now that the controversy over Piss Christ had revealed this cabal for all to sec. conservatives had to go on the attack, and work to "produce an alternative culture that is morally and aesthetically superior."
We need a cultural and moral renaissance to lift us out of the soup of corruption and crime into which we have fallen. At stake is the future of American culture — and perhaps America itself?
He echoed these views in several other essays published during the debate, complaining, for example, that modern art had become "the purveyor of a destructive, degenerative, ugly, pornographic, Marxist, anti-American ideol­ ogy." He called on American artists to
establish an alternative agenda whose priority is the restoration of beauty, harmony, and order in the arts…. Conservatives have an opportunity to celebrate the values that have enabled America to prevail over the century-long challenge of fascism and communism. Five thousand years of Eastern and Western art serve as inspiration?
Cooper's arguments are a good example of the way in which conservatives attempted to use the NEA debate to promote "traditional American values," which, for conservatives, bore a striking resemblance to their own agenda — patriotic, profamily, prochurch, antigay.
Columnist Patrick Buchanan, quite influenced by Cooper's editorials, is­ sued a call to arms for this agenda. "The hour is late," he warned. "America needs a cultural revolution in the '90s as sweeping as its political revolution in the '80s" ("Losing the War fur America's Culture?" p. 31). In fact, many conser­ vative attacks on the NEA seemed like tailor-made propaganda for their larger cause. Polemic ruled the day, and the demagoguery evident in many editorials was shocking. The prize for extremism must go to the Washington Times, our capital's conservative newspaper, which argued that Serrano's supporters were "aesthetic cretins" and that Serrano was forcing the public to "subsidize his perversions"; the paper even warned of "wacked-out aesthetes who smear their bodily fluids over mainstream American beliefs and values" ("Urine the Money," p. 103). The Times compared artists to pigs, and their work to excre­ ment:
If artists are going to pig out at the public trough, they have to expect that taxpayers who pick up the tab fur their swill might want to keep an eye on what
the artists give in return. If it's as offensive as what Mr. Mapplethorpe and Mr. Serrano excrete…people who appreciate real beauty arc entitled to flush the products of their imaginations down the nearest drainpipe. ("Mapplethorpe Agonistes," p. 39)
Patrick Buchanan's blunt remarks, which appeared in the Washington Times, were central to the debate, quoted with approval by the Right and with disbelief by the Left. As the NEA debate progressed, Buchanan found more and more proof of the corruption of American society. In a May 1989 editorial, he im­ plicated artists in (he spiritual decline of the country:
America's art and culture are, more and more, openly anti-Christian, anti-Amer­ ican, nihilistic— While the tight has been busy winning primaries and elec­ tions…the left has been quietly seizing all die commanding heights of American art and culture. ("Losing the War fur America's Culture? p. 31)
The subsequent controversy surrounding Mapplethorpe's work gave Buchanan an opportunity to decry homosexuality, widely cited by conservatives as another factor in the country's decline;
Barbarism! The precise word, as we observe journalistic yahoos hailing poor, pathetic Robert Mapplethorpe for having photographed, for their amusement. the degraded acts by which he killed himself. What's to be done? We can defund the poisoners of culture, the polluters of an; we can sweep up the debris that passes for modern an outside so many public buildings; we can discredit self-anointed critics who have forfeited our trust. ("Pursued by Baying Yahoos," p. 86)
Buchanan again attempted to tic together art and homosexuality in an editorial on Witnesses, the controversial NEA-funded exhibition on the subject of AIDS. Buchanan accused both the gay community and the arts community of suffering "from an infantile disorder":
The gays yearly die by the thousands of AIDS, crying out in rage for…medical research to save them from the consequences or their own suicidal self-indul­ gence…. What docs the "arts community" want?…To be honored and subsidized by a society they appear to loathe. I .ike spoiled children, our artists rant and rail at us; then ety "repression" and "censorship" when we threaten their allowance. ("Where a wall is needed," p. 137)
The discussion in the Washington Times about Mapplethorpe brought out the worst in conservative commentators, many of whom fell even lower than Bu­ chanan. Judith Reisman, for example, accused Mapplethorpe of being a Nazi. Fascist art and Mapplethorpe's photographs, it seemed to Reisman, shated many characteristics: both were homoerotic, both glamorized "domi­ nance…'supermen,' sadism and 'child nudes.' " Reisman also accused Mapplethorpe of being a child molester. In making his portrait of a child (Honey. 1976), he is said to have responded like "thousands of other child molestcrs/por- nographers before and after him…. The photo advertises the availability of the child (and, by extension, all children) for photographic assault and rape."
Reisman concludes her editorial with a bizarre image of the photographer, a melange of details from several of his self portraits. Mapplethorpe is described as "a child-molesting-rectum with a bull-whip implant, at the ready with his tommy gun" ("Promoting Child Abuse as Art," p. 56).
And as if this wasn't enough, the Times also published an editorial by Richard Grenier in which the writer imagines discovering Mapplethorpe's dead body and setting it on fire. The act is ironically justified as self-expression:
Expressing myself in the constitutional way that makes us so different from…Stalin's Russia…and Deng Xiaoping's China…. I'd bum the guy up…. If I wanted to do more than win over the Supreme Court, and craved the support of the entire intellectual community. I'd set fire to this Mapplethorpe, and not just as self-expression, but as performance art…. And l'd do my damdest to get a $15,000 grant from the National Endowment for the Arts, like Andres Serrano. ("A Burning Issue Lights Artistic Ire," p. 44)
Editorials, of course, do not a revolution make. But conservatives have been doing much more than talk. Buchanan's call for a conservative cultural revolu­ tion may have sounded like a new and startling idea, hut political and religious activists had been trying to foment this revolution since the beginning of the Reagan era. Writer Carole Vance has pointed out that "the desire to eliminate symbols, images and ideas they do not like from the public space is basic to contemporary conservatives' and fundamentalists' polities about sexuality, gen­ der and the family" ("The War on Culture," p. 106),
The Reverend Donald Wildmon has been one of the most dedicated religious activists of the last decade, and a close look at his work reveals much about the conservative cultural project. Wildmon first came to many people's attention through his role in the NEA debate, but he had previously campaigned for many years against an array of television programs, films, and other works of popular culture. In the early 1980s, Wildmon collaborated with the Reverend Jerry Falwell to create the Coalition for Better Television; in recent years he has operated the American Family Association (AFA), which has an annual budget of $5 million and a newsletter received by about 400,000 people.5
Wildmon's strategy — attacking NEA funding and otherwise setting the stage for economic censorship — was consistent with his past actions against the patrons of popular culture. Wildmon has made frequent and dramatic use of the consumer boycott, threatening those advertisers that support works he considers offensive. Wildmon hopes that, under threat of a boycott, advertisers will begin to use their patronage to regulate (that is, censor) works of culture. Wildmon's first success came in 1981, when, after threatening to boycott Proctor and Gamble, he convinced the company, the largest advertiser on television, to withdraw their support for dozens of programs. The reverend has since led campaigns against the sponsors of such television programs as The Thorn Birds (in which a Catholic priest breaks a vow of chastity), Saturday Night Live (too many uses of the word "penis"), and a never-aired ABC show called Adam and Yors (a program about a gay couple). When the patrons prove inaccessible, Wildmon aims his efforts at those who disseminate culture. For example, Wildmon organized a boycott of Holiday Inn because the company made
televised pornography available to motel patrons. (Congress adopted (his same tactic during the NEA debate, punishing two exhibition spaces — the South­ eastern Center for Contemporary Art (SECCA) in Winston-Salem, and the Institute of Contemporary Art (ICA) in Philadelphia — for hosting controversial works of art.) Wildmon has also worked in partnership with the government, testifying before the 1985 Meese Commission on Pornography, discussing a boycott his organization was planning of 7-Elevcn convenience stores for selling pornography. The commission followed up his testimony by sending a letter — of dubious legality — to 7-Elcvcn, stating that a certain "witness" had named the company as a distributor of pornography. The commission requested that the company "respond" to the charge. Intimidated, many of the stores removed the magazines.
In recent years, Wildmon has broadened his attacks, going after more visible targets. He led a nationwide boycott against The Last Temptation of Christ (only in a "twisted mind," he said, could such a "weak, insecure, mentally deranged Jesus" exist), and also convinced Pepsi to cancel a $5 million commercial contract with Madonna (he was disturbed about her "open sexuality," and her "blatantly offensive" music video Life A Prayer). He even persuaded CBS to remove a 3 1/2-second scene from the cartoon Mighty Mouse (Mighty Mouse, shown sniffing a flower, was actually sniffing cocaine, according to the rever­ end). And, as many artists know, he helped initiate the attack on the NEA, informing Congress about Piss Christ (see "Letter Concerning Serrano's Piss Christ," p, 27). Since that time, Wildmon has devoted significant energy to his attacks upon the Endowment and upon various artists (see "Is This How You Want Your Tax Dollars Spent?" p, 150).
What does Wildmon believe is at stake in his work? He says that he is "involved in a great spiritual struggle for the heart and mind and soul of our society. It's very much a cultural battle…. It has taken fifty years or longer to reduce our culture to its present sorry state. We are just beginning to swing the pendulum back the other way." The ''other way" is toward the values at "the base of Western civilization…. Our Republic is the result of the Founders* efforts to put into a political frame of reference the ideals of Jesus Christ."6 This struggle is "not with an enemy from beyond our shores," but with one "inside our borders."7 Wildmon believes that "anti-Christian TV executives" and others are trying to replace "Christian values with their own secular-humanist values."8 Liberals from such groups as the People for the American Way, the ACLU, NOW, and Planned Parenthood are trying to destroy the "nation's moral and spiritual fibre," and "if good people don't get involved in increasing numbers, we will go by the way of Rome and others."' Wildmon echoed these views in a 1984 editorial, claiming that "if they had their way, consumer groups, intellectuals, blacks and feminists would run our society, while Christians and the military would have very little influence."10
These prejudices have grown even more overt in recent years. During his boycott of The Last Temptation of Christ, he informed the readers of USA Today of the Jewish background of the studio president that released the film, and claimed that, by boycotting the film, Christians could counteract the influence of such people. "Only when it becomes profitable will Hollywood stop crucify-
ing our Lord.''11 One of his top goals for 1989 was to force the cancellation of television programs that "promote the homosexual lifestyle and portray practic­ ing homosexuals in a positive light."12 Wildmon found these same threats — heathens and homosexuals — at work in the art world. Regarding the former, he argued that "the bias and bigotry against Christians, which has dominated television and movies for the past decade or so, has now moved over to the art museums" ("Letter Concerning Serrano's Piss Christ," p. 27), An AFA press release on the NEA described the latter: "The exhibit of photographs by Mapplethorpe, a homosexual who died of AIDS earlier this year, contains homoerotic photos that arc nothing less than taxpayer funded homosexual pornography" ("Press Release on the NEA," p. 71).
Reverend Wildmon has an ideological partner in Senator Jesse Helms, the most prominent anti-NEA legislator. In a recent promotional letter written for Jerry Falwell, Senator Helms warned that "the homosexual 'community,' the feminists, the civil libertarians, the pro-abortionists, the flag burners and many other fringe political groups arc more active than ever in promoting their dangerous anti-family and anti-American agendas" ("Letter to Jerry Falwell," p. 306). Helms responded to Wildmon's call to arms against Piss Christ with a similar fundamentalist disgust. In his first Senate speech on the NEA, he had this to say about Andres Serrano: "He is not an artist. He is a jerk. And he is taunting the American people…. And I resent it" (Congressional Record, May 18, 1989, p. 28).
Helms's broad agenda is also revealing, for his views place him in the extreme Right of the Republican Party. A few examples: The Senator tried to prevent Martin Luther King Jr's birthday from becoming a national holiday, declaring that the civil rights leader was a communist. He has attempted to remove amnesty provisions for illegal aliens from immigration legislation. Helms supported Roberto d'Aubuisson's failed campaign for the presidency of El Salvador (d'Aubuisson has been linked to the death squads in that country), and he extended sympathies to Chilean President Augusto Pinochet after violence against Chilean citizens by Pinochet's military forces drew worldwide criticism. He has previously organized other efforts to control expression: for example, he and other conservatives once tried to buy CBS television so that Helms could fire Dan Rather and "end the liberal bias" of the network. Helms has been a frequent advocate of restrictive legislation in the area of sexuality. He is a key player in the movement to make abortion illegal, and he has proposed compulsory AIDS testing as well as a mandatory quarantine for people infected with HIV. He led a successful effort to deny federal AIDS funds to groups "advocating" homosexuality (for example, the Gay Men's Health Crisis). Helms, along with many other right-wing activists, sees legislative action against the NEA as being in consonance with these other positions.
In short, behind conservative arguments about government support for the arts could be found extraordinarily repressive social and political goals. Yet conservatives often portrayed themselves as the champions of community values — as the voice of the people. Reverend Wildmon has been particularly fond of this strategy. The AFA press release included in this volume is typical: according to Wildmon, the NEA claims that
"artists" such as Mapplethorpe and Serrano are an elite group of people, superior in talent to the working masses, who deserve to be supported by…tax dollars imposed on the working people of America…. Truck drivers, factory workers, carpenters, and sales clerks are all artists, but the government doesn't force taxpayers to give them $171 million a year to support their art..– We ask that the Senate stop all funding to the National Endowment for the Arts, or provide equal funding for all other groups of artists —carpenters, brick masons, truck drivers, sales clerks, etc. ("Press Release on the NEA," p. 71)
Commentator Robert Samuelson provided another version of this argument. In an editorial about the NEA, he complained that government subsidies for culture only benefit higher-income people. He concluded, then, that programs such as PBS's MacNeil/LehrerNewshour should not receive any government sub­ sidies.
It's a superb program, but what public purpose docs it serve? Can anyone claim there isn't enough news? My guess is that its audience consists heavily of news junkies, who read newspapers and magazines, and watch CNN. The program doesn't inform the uninformed but better informs the well-informed. ("High­ brow Pork Barrel,'' p. 94)
A populist argument? Perhaps. But Samuelson's conclusion — that all gov­ ernment subsidies for public communication should cease — is certainly not a populist one, for how would this help inform the larger population? In the end, the editorial is simply another attack on the "liberal'' media, a favorite target of conservatives.
It is of more than passing interest that "populist" conservatives, while rejecting "high culture" in the name of the masses, also detest the popular culture — television, music, and film — commonly shared by these same masses. And in matters of policy, conservative activists and officials have consistently opposed government programs that would benefit the typical worker. Conservatives opposed any raises in the minimum wage for almost a decade, and supported many antiunion actions (the destruction of the air traffic controllers union, for example). By and large, recent conservative administra­ tions have offered little educational assistance, job training, or health care to working people. Seen in this light, conservative "working-class" concern over arts funding seemed nothing more than a convenient strategy to tap popular resentment of wealth and privilege, while directing this resentment toward an entirely different agenda.
Conservatives do not seem to worry about the inequities of American society because they believe that our economic system is full of democratic possibilities — the marketplace is held up as a direct reflection of popular will. This unshaking belief in free enterprise was applied to the NEA debate by Senator Helms, who stated that "no artist has a preemptive claim on the tax dollars of the American people; time for them, as President Reagan used to say, 'to go out and test the magic of the marketplace' " (Congressional Record, July 26, 1989, p. 73). His statement asserts that the marketplace is innately good; left alone, it with provide moral guidance and create social harmony. This philosophy must
be contrasted with the ways that conservatives have in fact manipulated the marketplace in recent years, subsidizing such institutions as defense companies and the savings and loan industry, while removing the "safety net" for the pour, the homeless, the unemployed. Such social harmony as we have has nut been achieved through a ''free-enterprise system" at all, but through considered attempts to increase inequality by adding to the power of some groups while marginalizing and isolating others. The attack on the NEA was also informed by this strategy. One might even choose to see the attack as an extension of the conservative attack on the welfare state — in this case with subsidies to "per­ verts" being the issue, rather than the subsidies to the poor.
Conservatives know that the subsidized, nonprofit art world is of vital importance to artists. Government subsidy helps to free artists from the pres­ sures of the marketplace, and this helps create a space where alternative views of the world can be articulated. This situation is feared precisely because it gives the artist independence, and, furthermore, some means to critically examine the marketplace, and its social and ethical underpinnings. Restrictions on the nonprofit world can only force artists to become more dependent on the marketplace. The result is a privatization of art production that reduces encoun­ ters between critical artists and the public.
Ironically, one of the central figures in the NEA controversy, Robert Mapplethorpe, was quite successful in the marketplace. By the logic of conser­ vatives, Mapplethorpe's success should make him a great popular artist, one that reflects the will of the people, who are said to vote with their wallets. It is even more ironic that the controversies surrounding Mapplethorpe's work have increased its market value. Conservatives may trust the marketplace to be a stabilizing force in society, but the marketplace continues to place great value on transgression. To put it another way, sex still sells. Because of this, many conservatives refuse to endorse the marketplace wholeheartedly. The evangel­ ical Right, in particular, has grave misgivings; its members regularly warn of the marketplace's corrupting influences, and mount boycotts to purge the enter­ tainment industry, for example, of its sins.
The arguments of political and religious conservatives did not exhaust the range of conservative thinking on the NEA. Cultural conservatives, primarily those critics associated with the New Criterion, also had much to say. Samuel Lipman, its publisher, and Hilton Kramer, its editor, argued from the perspec­ tive of self-proclaimed elitists, art-world insiders (Lipman once served on the NEA's National Council) who want co restructure the production and patronage of high culture in the United States. Both arc suspicious of art within the marketplace; further, both seem suspicious of most things popular and common. Lipman, for example, has frequently complained that the audience for art "is being destroyed by well-meaning attempts to expand it." He supports govern­ ment funding for the arts, but only if this money is used to support "a real academy—one that represents the institutionalization of tradition."13 In Lipman's view, the arts have been debased by their popularization. While approving of "the great expansion in American artistic life which took place from the Great Depression to the end of the 1950s, aided by the great post-World
War II expansion of college education," he despairs of culture produced since the 1960s, a rime when
the inflation of publicity and glamour had begun tu make the arts in America into another branch of Broadway and Hollywood. Led by the sexual revolution of the 1960s, the cry of pleasure was every where in the air, and the forces of seriousness and reflection were in full flight. The consequence of these society-wide devel­ opments was a gathering tendency to see the aits as entertainment and artists as entertainers.14
This tendency is said to affect us to this day. "The greatest arc, just as the greatest civilization, is the heritage of all,"15 according to Lipman, but the public must be up to the challenge of this art. Otherwise,
in the sadly half-educated and apathetic center of American life, the ideal of leadership in art and learning bids fair to become at best the advocacy of genteel diversions and at worst the provision of fodder for the voracious maw of a debased popular culture.16
Lipman brought this perspective to the NEA debate. He had commented on the Endowment early in the 1980s. when he contributed to an evaluation of the agency that was published in the Heritage Foundation's Mandate for Lead- enhip, This report, which served as a blueprint for the first Reagan administra­ tion, criticized the NEA for undertaking an "unwise expansion" in its attempt to reach an "unsophisticated mass public," and recommended that the Endow­ ment work instead to preserve "the integrity of great art." According to the report, the NEA had grown
mute concerned with politically calculated goals of social policy than with the arcs it was created to support. To accomplish goals of social intervention and change…the Endowment…serves audiences rather than art, vocal constituen­ cies rather than individually motivated artistic impulses.17
During the 1989-1990 debate, Lipman sustained these various arguments. For instance, he saw in Mapplethorpe's work evidence of a decadence that was "everywhere, from high art to popular culture"; he warned that the government should avoid this decadence and concentrate instead on "the championing of the great art of the past" ("Say No to Trash," p. 41). He argued that the problems with the NEA could be attributed to the lack of a clear national cultural policy. Since the Endowment has no detailed public declaration of purpose, he argued, arts administrators could invent any purpose that suited them. The conse­ quence: administrators began to argue (falsely, for Lipman) that the Endowment's function was to make controversial grants, thus reducing "not only the NEA but art itself to being the handmaiden of anger, violence, and social upheaval." For Lipman, this meant that although no official cultural policy existed, an unspoken agenda was being implemented by vocal constitu­ encies controlling the NEA, an agenda of affirmative action, multiculturalism, and disruptive avant-gardism. We should "refuse to abandon public life to those
hostile to cultural traditions, and social norms, by which wc continue to define — and defend — ourselves" ("Backward and Downward with the Arts," p. 214).
Hilton Kramer, the editor of the New Criterion, echoed many of Lipman's points, but took a more moralistic tone. Like other conservatives, Kramer was particularly disturbed by Mapplethorpe's work. He claimed that this work represented the larger danger to society posed by homosexuals. Disturbed that the men photographed by Mapplethorpe were "rendered as nothing but sexual — which is to say, homosexual — objects," Kramer allowed that "as long as they [Mapplethorpe's photographs] remained a private taste, they could not…be seen to be a threat to public decency." But the willingness uf some to make these images public, and the willingness of the NEA to fund the dissemination of these images, revealed for Kramer the art world's inability to recognize the fact
that not all forms of art are socially benign…. Certain forms of popular culture have a devastating effect on the moral sensibilities of the young. Well, it is no less true that certain forms of high culture are capable of having something other than a socially desirable impact on the sensibilities of young and old alike. ("Is Art above the Laws of Decency?" p. 51)
This "attempt to force upon the public the acceptance of the values of a sexual sub-culture chat the public at large finds loathsome" was indicative of the art world's and the NEA's "sentimental" attachment to the notion of the avant-garde, "the idea that art is at its best when it is most extreme and disruptive." In a direct-mail letter for the New Criterion, Kramer puts his argu­ ment more bluntly: "Do you sometimes have the impression that our culture has fallen into the hands of the barbarians?" he asks potential subscribers ("There Is Only One Magazine," p. 259).
It is important to recognize that although Lipman and Kramer have gone to great lengths to separate themselves from the conservative hoi polloi, in the end the views they express are very similar to those of Wildmon and Helms. Both schools of conservative thought — what we might call the populist and the elitist, or, using Robert Hughes's distinction, the paleo- and neoconservatives — claim that the NEA has fallen into the hands of subversive agents (liberals and radicals bent on social intervention and change). The NEA, and in a broader sense, all contemporary artists, are accused of undermining the morality of the United States, uf spreading corruption and disrespect for authority and institutions.
Did the attack on the arts represent "the will of the people"? Were the repressive policies proposed by conservatives widely desired? It may be im­ possible to answer these questions, for we must first ascertain whether the public truly speaks through its legislators. The belief that the American govern­ ment mirrors the will of the people, or, to be less generous, that the agendas of elected officials reflect the greater good, assumes that the American political process is accessible tu everyone. But as the arguments sketched above suggest, the outrage over the NEA was not fueled by popular rebellion. Most of the public had never heard of Mapplethorpe or Serrano prior to the controversy, and they did not seem to get very exercised about them once they had.
Broad claims about the will of the people can he made by conservatives precisely because many mechanisms for public participation have been disman­ tled over the last decade. Conservatives have in fact presided over the develop­ ment of nonparticipatory democracy in the United States. Controls on public expression and discussion, not to mention the rise of expensive and negative political campaigns, have alienated more and more people from the political process. With only Ml percent of the voting-age public registered to vote (and not all of these registrants voting), our government can barely be said io he representative. Generally, the gap between the average American and access to the political system has widened; the distance between the rich and the poor has also increased, as have disparities in education. In spite of their attempts to portray themselves as "popolisi." a conservative ruling elite in the United States was strengthened and even glamorized during the 1980s,
In fact, the success of politicians in recent years has not depended on (heir ability to sustain and engage a diverse public; instead success depends on a politician's ability to create an image of a mandate. Democracy now proceeds through the manipulation of "perception," rather than through extensive citizen participation. In other words, politicians no longer need to represent the public interest if they can constructs "public interest" through the exercise of power. As the spectrum of opinion in society and in the media narrows, with the diversity within the public arena ignored, the views of those in power become representative. It is thus only in (he context of a concerted effort to control the expression of political and moral differences that conservatives are able to portray themselves as populists. This strategy succeeded in many policy battles in the 1980s, and conservatives assumed it would succeed again during the NEA debate.
In their debate, opponents of the NEA practiced a political strategy devel­ oped by anticommunists in the 1950s; accuse those with whom yon disagree of sedition and immorality: hot first, marginalize this opposition, and limit its access to public communication. Although the United States lias historically claimed a commitment to public communication and access to information, the actual fact of this commitment varies from era to era. The 1980s marked a particularly low point in public communication, as the government consciously worked to limit access. David Stockman, President Reagan's first budget direc­ tor, once noted that the success of conservatism would depend not on "budget policy, or economic policy, but [on] whether we can change the habits of the political system."18 This is a telling remark, for the Reagan administration did indeed set out to change the habits of the system, and the control of information was key to their strategy. Attempts to restrict government funding for the arts came at the end of a decade of efforts to limit the public exchange of ideas.
Although these efforts are too numerous to describe here fully, some knowledge of them is needed if the attack on the NEA is to be understood within a larger political context.19 Some pertinent examples: The Immigration and Nationality Act of 1952 (known as the McCarran-Waltcr Act) was dusted off and used to deny entrance to the United States to novelist Gabriel Garcia Marquez, playwright Dario Fo, author Farley Mowat, and other foreign writers. The government tried to deport author Margaret Randall (a U.S.-born Mexican
citizen) because, it was claimed, her writings advocated world communism. The Foreign Agents Registration Act of 1938 was used as a rationale to label as "propaganda" several Canadian films, including a prize-winning antinuclear film; as a result, the name of every individual who received these films had to be filed with the government. A 1981 Presidential Order that gave the CIA and the FBI new authority to conduct domestic surveillance resulted most bizarrely in the FBI's "Library Awareness Program," in which librarians were asked to spy on researchers who were "foreign" or who were working on sensitive topics. New controls on scholarly and scientific research were implemented. Hundreds of thousands of government employees were asked tu sign nondisclosure agree­ ments subjecting their public statements to official review fur the rest of their lives. Lie detector and drug tests were considered for federal employees. The Reagan administration even modified the rules governing nonprofit groups, making it more difficult for them to speak out on public issues.
In the communications industry, the deregulation of broadcasting made broadcasters less responsible to the public; no longer were the airwaves consid­ ered to be public resources, with owners as trustees of these resources. Restric­ tions on commercial advertising fell by the wayside, as did regulations governing children's programming. President Reagan vetoed the "Fairness Doctrine," the rule requiring balanced treatment of controversial issues by broadcasters. Re­ strictions on media ownership were loosened, and the resulting concentration of media monopolies further diminished the spectrum of ideas and voices heard in the public sphere.
Direct moves were made tu silence the press. The government developed new ways to "organize" journalists during the invasions of Grenada and Panama, so controlling the reporting of these military actions, effectively turning jour­ nalists into government mouthpieces. During the Gulf War, the government succeeded in controlling the news outright — so successfully, in fact, that a number of news organizations tried to sue the government over this issue.
Into this repressive atmosphere the attack on the arts was born. Looking once again at the demagoguery that characterized the crisis (which continues to this day), and recognizing that the communication system in our country stymies true debate and analysis, it becomes clear how the attack on the arts went as far as it did. Most of the public was informed about the NEA debate through the exaggerated statements of legislators, activists, and editorialists, and through one-line "summaries" of the works and artists in question slipped into the evening news. Many politicians turned these failings in the public realm to their advantage. An unspoken agreement seemed to exist among politicians and conservative activists: public communication should not aim to facilitate the discussion of this, or any other, complex issue; instead it should aim to stimulate, enrage, and entertain through stereotypes tailored for each occasion. The art world found it difficult to contest the Right's exaggerated pronouncements, and found it impossible otherwise to negotiate the closed system of public commu­ nication. Unable to reduce their arguments to soundbites, artists saw their work shorn of its complexity and placed in the service of reactionary agendas.
Of course, even if the communication environment was less prejudiced, and one could determine the will of the majority, the majority cannot be counted on
to defend controversial speech. That is why we have the First Amendment — to protect the views of the minority. Our Constitution gives dissent a central role in our democratic system, acknowledging that it is actually in the best interests of the community if the majority does nut rule absolutely. Free speech is meant to keep the citizenry and the government honest, and so encourage the decentralization of power. Dissent, from Left and Right alike, is counted on to maintain the open, changeable civic life necessary for democracy.
Such faith in the First Amendment informed the government's approach to the NEA io the past. When the agency was established, President Lyndon Johnson stressed the importance of facilitating artistic speech while limiting government interference:
We fully recognize that no government can calI artistic excellence into existence. It must flow from the quality of the society and the good fortune of the nation. Nor should any government seek to restrict the freedom of the artist to pursue his calling in his own way. Freedom is an essential condition for the artist, and in proportion as freedom is diminished so is the prospect of artistic achievement.
But the government can seek to create conditions under which the aits can flourish; through recognition of achievements, through helping those who seek to enlarge creative understanding, through increasing the access of our people to the works of our artists, and through recognizing the arts as part of the pursuit of American greatness. That is the goal of this legislation.20
A specific policy of noninterference was written into the National Founda­ tion on the Arts and Humanities Act of 1965, the law creating the NFA. The legislation stated that support for the arts was indeed a government responsibility;
The practice of art and the study of the humanities requires constant dedication and devotion and…while no government can call a great artist or scholar into existence, it is necessary and appropriate for the Federal Government to help create and sustain not only a climate encouraging freedom of thought, imagina­ tion, and inquiry, but also the material conditions facilitating the release of this creative talent. (20 U.S.C. 951 [5])
The law also required the following:
In the administration of this Act no department, agency, officer, or employee of the United States shall exercise any direction, supervision, or control over the policy determination, personnel, or curriculum, or the administration operation of any school or other non-Federal agency, institution, organization, or associa­ tion. (20 U.S.C.953 |c|)
Many legislators, Republican as well as Democratic, worried that the En­ dowment would be dominated by politics, and this policy of noninterference provided one solution. A second solution was found in the establishment of a grant review system based on panels composed of art-world peers. The Senate committee overseeing the Endowment's 1968 reauthorization remarked on the success of both of these solutions: "By helping sustain (hut climate of freedom
and by meticulously refraining from any interfercncc…[the Endowments have) reassured even those who were skeptical in 1965 when the National Foundation on the Arts and Humanities Act was being initially considered."21
In the past, there have been small controversies over projects that have received Endowment funding. For example, in 1974 a one-word poem ("L-I- G-H-G-H-T") funded by the Endowment created a stir, and in 1984 there were questions about a production of Rigoletto thought to be anti-Italian-American. But argument over these and several other works did not undermine the Endowment's policy of noninterference. The more recent attacks on the policy can be traced to the 1985 rcauthorization hearings, in which there were ques­ tions raised by Republican Representative Dick Armey of Texas over homo- erotic poems funded through the NEA's literature program. Armey described to the Congress his shock over these poems: "I sat in my office with seven young, virile men, and not one of us could read several of these poems aloud, they were that bad."22 The resulting debate served as a dress rehearsal for the 1989-1990 controversy: an amendment was even proposed that would have required panelists to reject projects that "in the context with which they arc presented, in the expert's view, would be patently offensive to the average person and lack serious literary or artistic merit."25 This amendment, the first attempt to apply obscenity law to Endowment grants, was finally rejected.
Ironically, conservatives themselves have expressed the importance of pro­ tecting the process of the NEA from politics. Although the Heritage Foundation's Mandate for Leadership voiced many complaints about the NEA's social agenda, the report insisted that "because art docs not move in obedience to social dictates…it must be granted an existence independent from the pro­ claimed social goals of the state; accordingly, it must be funded for its own sake, rather than for any presumed economic or propaganda benefits."24 Unfortu­ nately, as soon as the Right gained power, this position was conveniently forgotten, and conservatives began to argue for increased government control.
Ideally, when the government guarantees a forum fur free speech, it will not discriminate between the viewpoints expressed in that forum. Broadcasting's "Fairness Doctrine" provides a good example of this philosophy: designed to broaden debate by providing the underdog, liberal or conservative, with access to the television audience, the Fairness Doctrine was informed by an absolute reading of the First Amendment — the more speech, the better. This same understanding can be seen in Congress's plan for the NEA. Against such a background, it could indeed be said that any move to eliminate the NEA would be considered an attack on an institutionalized venue of open speech, and so an act of censorship. A lesser act — restricting the speech of grantees, or otherwise controlling speech through economic means — could be considered a more covert form of the same censorship. The Helms amendment, and Public Law 101-121, both of which declared certain subject matter to be off limits, promoted viewpoint discrimination, and so promoted censorship. As First Amendment lawyer Kathleen Sullivan pointed out, "the First Amendment applies whether the Government is wielding its checkbook or its badge" ("A Free Society Doesn't Dictate to Artists," p. 211).
The NEA's policy of noninterference does not mean that the grant selection process is completely neutral. Since peer panels are drawn from the art world, these panels will reflect many of its preoccupations. But artists and others on NEA panels don't always hold the same values, or agree with one another, still, one could probably say the art world as a whole is fairly liberal. The possible ideological influences this might introduce into the panel process are to be balanced by the rigorous evaluation of the quality of the artwork itself. Of coursc, criteria for quality are themselves ideological at some level, so the issue of "objectivity" in the grant process is a thorny one. No matter who is running the NEA, disagreements about meaning and quality will he present. The real issue is whether one can identify in the NEA grant process a clear attempt to implement an ideological agenda by judging work on viewpoint alone. This does not seem to have been the ease. Each person on a review panel arrives with his or her own ideas about quality, beauty, content, and meaning, and each panel must struggle to make fair decisions. A policy of noninterference acknowledges both the difficulty and importance of this task; in the end, peer-panel review is far less capricious than decision-making by lone officials or irate politicians.
Furthermore, a policy of noninterference is consistent with the way the government facilitates speech in other areas. The government's role in free speech is often portrayed as merely passive — the government simply allows free speech to occur. Rut if our democracy is to function folly, the government must also guarantee free speech, providing opportunities lor politic communica­ tion just as it provides opportunities for education. In truth, our government often intervenes to guarantee free speech, supporting viewpoints that might otherwise go unheard, and spending tax dollars in the process. This has been done in many different ways: by restricting monopolies in the field of commu­ nications, by providing access on public airwaves to competing opinions, by providing public funding to political candidates, by bestowing tax-exempt status on a variety of nonprofit organizations and churches.
Given all that has occurred with respect to censorship over the last decade, and particularly given the NEA debate itself, it is difficult tu believe that the NEA has been overrun by liberals and other "vocal constituencies." Certainly the Endowment's policy of noninterference has allowed many progressive works of art to be funded; conservatives have focused on these grants and have claimed that they arc typical. Rot there was very little defense of a progressive agenda during the NEA controversy; instead, most of the agency's defenders emphasized the ways in which the NEA has improved the status quo rather than challenged it. Most emphasized its role in sustaining history and tradition. NEA chair John Frohnmayor's testimony to Congress was typical. He noted that the Endowment provided "continuity to those core institutions which, through their continued excellence, preserve and enhance our cultural heritage"; the NEA thus guaranteed "the training, the discipline, and the artistry of our dancers, our musicians, and our painters." He emphasized as well the Endowment's role in sustaining rural and Native American cultures (see "Statement to House Sub­ committee on Postsecondary Education," p. 154).
Few spokespeople came directly to the defense of experimental artists and art forms. Commentators instead offered a straight First Amendment defense
for the funding of this work, arguing that, while they too were disgusted by the art in question, they supported the right of the artist to be disgusting. Some commentators gave support to the idea of the socially concerned artist, but in a very general way. The words of Representative Ted Weiss provide an example: "Artists are society's watchers, critics, and champions. They speak the unspeak­ able, even if it manifests itself in horrifying, untidy, or esoteric matters" ("State­ ment to House Subcommittee on Postsecondary Education," p. 166). Conservatives assumed otherwise, but progressive artists got the very clear message that the NEA did not want to be a partner to social change.
This was not the only lesson learned by progressive artists. The NEA controversy not only revealed many things about conservatism, it also created many doubts about the role of art — particularly political art — in American society. Art critic Eleanor Heartney felt that the crisis revealed a fundamental social irresponsibility among artists:
Having long absolved itself of any real moral or social responsibility, the art world is in a poor position to take the high ground now…. If we want to convince society that freedom of artistic expression really matters, we are fust going to have to start believing it ourselves. ("Social Responsibility and Censorship," p. 140)
Heartney complained that the art world was distracted by commercialism and trendy obscurity, and that it was not really interested in developing a more socially engaged practice.
The issue is a complex one, but if the an world is indeed cut off from participation in public life, it is important to ascertain whether artists have contributed to this problem. Artists may have been hurt by the collapse of public communication in the United States, but how have they responded? As Heartney suggests, many have withdrawn into their own success, either com­ mercial or academic. Others, though, have attempted to challenge the preju­ dices — the racism, homophobia, and sexism — that scent endemic to American society. When this art has been attacked by conservatives, it has (understandably so) been automatically defended by progressives. But if critical art is to gain anything from the NEA debate, its prevailing presumptions and strategies must be reexamined.
One of the central controversies in the NEA debate involved a catalog essay for the Witnesses exhibition at Artists Space in New York City. This essay, written by artist David Wojnarowicz, attacked many public figures who have publicly opposed homosexuality, or who have stood in the way of AIDS research and education. In his essay, Wojnarowicz offered a now-infamous description of Cardinal John O'Connor as a "fat cannibal from that house of walking swastikas up on Fifth Avenue," and he remarked vengefully that in his ungoverned imagination he could "douse Helms with a bucket of gasoline and set his putrid ass on fire" and "throw Rep. William Dannemeyer off the Empire State Building" ("Postcards from America: X-rays from Hell," p. 126). Obviously, these sentences did not sit well with NEA opponents.
Given the outrage expressed within the art world at the nasty things said by conservatives, it may seem contradictory for the same art world to support Wojnarowicz's words. But these words must be placed within the context of
existing power relations. No matter how strident his voice might he, Wojnarowiez, as an artist, as a gay man, and as a person with AIDS, has very little power. A distinction must be made, as many in the legal profession would argue, between the words of the powerful and those of the powerless. The demagogu­ ery of someone like Senator Helms, a public figure and a powerful politician, is simply not the same as the demagoguery of a relatively powerless artist making a statement in the context of an an exhibition. Unlike Helms, Wojnarowiez's words may be his only weapons. Additionally, Wojnarowiez's remarks do exist in a literary context. He depicts himself in the essay as someone suffering from the side effects of the AIDS drug AZT, as someone suffering from "an intense claustrophobic feeling of fucking doom." Hallucinations and pained descrip­ tions of his surroundings are interrupted by expressions of anger at those public figures who have attacked the homosexual community. The essay does indeed criticize public figures in a strident manner, but it roots this critique honestly in the realities of the artist's life.
But even if the rhetorical strategies in Wojnarowiez's work are justifiable, a general question still exists: Have the strategies of opposition adopted by political artists been used appropriately? To communicate successfully in the manipulated environment of public discourse, contemporary political artists have often chosen to turn up the volume of their work, becoming more strident as social control deepens. The NEA debate, and the ensuing discussions of many polemical works of an, raised the uncomfortable possibility that polemical strategies are not the most effective way to create meaningful social change. Such strategies, formed in reaction to the conservative agenda, may not be able to escape the reductive logic of that agenda. It is conceivable that political artists, beginning with an oversimplified view of power, and arguing this view polem­ ically, have themselves created a distorted picture of social experience. While challenging one set of stereotypes, political artists may at times project another false view of identity, a view that reinforces conditions of inequality.
Take, for instance, the work of performance artist Karen Finley. Finley, along with several other performance artists, moved into the center of the controversy when the NEA denied her a grant that had been awarded by a review panel. This panel reflected the consensus within the art world that Finley is an important artist who is deserving of government support. Her work offers a moving and persuasive condemnation of violence against women. Speaking with a rage that makes her words all the more convincing, she offers an explicit and even relentless critique of power. Yet Finley's work also provided for some critics an example of the limitations of much oppositional art lionized during the NEA debate. Finley's representation of the powerless, of "real people" and their victimization, was particularly troubling to many. Various works placed laborers, children, people with AIDS, and performance artists at the mercy of patriarchy; across these works, all suffering began to seem equal, including the suffering of the artist. The artist even appeared in offer herself as a Christ-like stand-in for all oppressed people, a gesture that seemed false and patronizing. This projection of the universality of suffering effaced to a consid­ erable degree the historical and social particulars surrounding the exercise of power and the experience of powerlessness. Although she meant to represent
the struggles of these people as she saw them, some critics felt that Finley had drawn false stereotypes of people who had little public opportunity to contest her viewpoint.
Critic Margaret Spillane was one who raised this point:
All the controversy [surrounding Finley's work] seemed to promise a bare- knuckled assault on those barriers separating the privileged from the powerless. But…the individual victims she promised to evoke…turned out to be carelessly assembled amalgams of bourgeois Americans' cultural shorthand for those they believe exist beneath them. ("The Culture of Narcissism," p. 300)
To Spillane, this indicated "the art-making population's troublingly re­ stricted notion of who its audience needs ro be, and its equally troubling lack of alarm at who is being entirely left out." Indeed, the presumptions of Finley's performances are more disturbing when one considers her privileged audience. When critical art is tailored to a privileged, liberal audience, there is the risk (hat the art experience will become nothing more than a ritual release of guilt. When oppositional art becomes a pan of the art-world status quo, certified by cultural institutions that manage the avant-garde, it may in this way assume a new role, perpetuating the very authority it seeks to challenge.
It may seem counterproductive, even wrongheaded, to raise the issue of political art's absorption into the mainstream, given The extent to which such an has been attacked during the NEA controversy. After all, when everything is said and done, Karen Finley and other like-minded artists are still on the margins, and their works arc still a challenge to the status quo. They may gain notoriety briefly, but this is not the same as fame. Yet questions about the effectiveness and purpose of political an were raised again and again by artists and critics over the course of the debate.
To offer another example: Artist Holly Hughes, when the NEA refused her a grant for works addressing the subject of lesbianism, rightfully protested the homophobia that was evident in Congress and at the NEA. In a piece written with Richard Elovich, she pointed out that "because we gay artists, particularly lesbian artists, arc so invisible, our problems arc invisible as well. So we must demand visibility, or the issue will be lost" ("Homophobia at the NEA," p. 254). But the reality of this homophobia did not prevent critic Sarah Schulman from drawing intention to the compromises many lesbian artists must confront when they receive NEA funding. She was troubled by the tokenism at work io the funding structure, and warned that the few lesbian artists who become success­ ful should not presume that this success gives them the right to speak for their community:
Before funding, [lesbian] work was supported by the audience and determined by the lives, needs and experiences of the community. Now, through the new tokenism, a few political and apolitical sensibilities are permitted to be contained within the dominant culture. Individuals are even easier than political move­ ments to contain. As a result, a single style is declared to be representative of a
hugely diverse community that it cannot represent. ("Is the NEA Good for Gay Art?" p. 257)
In her essay, Schulman also argued more broadly about the an world's failure to address social reality. She worried that the art world's priorities had gone astray, and she describes the response of many artists to the controversy over govern­ ment funding as "fetishized egomania." "We are living in a city of 90,000 homeless people [New York]. No one is getting the services and funding that they need. I wish that these artists could see themselves in relation to their own society and place the NEA event in a broader political context."
As these arguments suggest, in spite of strategies that are immediate and powerful, political art hasn't had a clear effect on society; worse, artists seem bound by the insularity of their field. This insularity was apparent in the ways the art world chose to defend itself during the NEA controversy. Artists and art institutions were attacked for challenging conservative beliefs, for supporting artwork that offered a more complicated picture of American identity than conservatives could tolerate. In particular, conservatives were worried about artworks that manifested gay and lesbian desire. Such art could "promote" homosexuality, it was argued. Now, it is not at all clear that art, or images generally, have such a direct correlation to behavior. But it makes sense that gay and lesbian artists want to celebrate their sexualities just as heterosexual artists do; art that manifests gay and lesbian desire will help tu legitimize these sexualities. When attacked for supporting such art, though, the art world unfor­ tunately did not defend it explicitly. Instead, many behaved as if content didn't matter, emphasizing the right to free speech rather than the right to sexuality. As a result, many arguments deliberately sidestepped what was really on people's minds, reinforcing the perception of an art world that was insulated and aloof. (Note, for example, the defense of Mapplethorpe's work during the Cincinnati obscenity trial; art experts testified to the aesthetic merits of his photographs, describing their "symmetry" and so on, rather than openly discuss­ ing the history of the representation of gay desire.) Many in the an world seemed reluctant tu engage the larger public, wanting instead to be left alone to pursue business as usual.
The argument over the NEA could have been expanded to call attention to many censorious silences that exist in American society. Instead, it became a battle for power between two sectors of the intelligentsia; the cultural elite and the religious conservative elite. Both sides spoke far the larger public. Inn neither side seemed to have much connection to this public. While the Right cloaked its arguments in the guise of "outraged populism," the Left invented a supportive public that instinctively understood both freedom of speech and the rights of artists.
Consequently, artists left the debate as disconnected front society as they were in the beginning. Art, like political argument, remained a luxury available only tu the members of one elite or the other. Artists at times acted as if people had no right to be provoked by provocative art — a response that revealed the core of the art world's own problems. In the end, many artists and institutions chose to defend a conventional, institutionalized avant-gardism, one that pro-
poses a separation between art and everyday life. In this view of art production, artists are visionary and privileged members of a vanguard, speaking primarily to other members of the vanguard, and only incidentally to a wider audience. This model of the art world stands in contrast to the real conditions of art practice revealed by the culture war. There ate in fact many different art worlds, each with a different relationship to the larger culture, each with a different agenda, a different manner of speaking, and a different audience. The exact relationship of any of these groups to the general public — and to each other, for that matter — is unknown, and will remain so, until artists can overcome many of the existing limitations upon public speech, nor the least of which are the many assumptions upon which art practice is currently based.
In the end, conservatives and liberals both seemed to agree that contempo­ rary art has much potential as an agent of social change. For many progressives, the defense of the NEA was also an attempt to sustain this potential, to defend a cultural arena where change and difference could be proposed. Once this small public space has been defended, it needs to be expanded; simply securing the art world cannot be a sufficient measure of success. Cultural institutions could more deliberately promote a renewal of public life; a shared public culture might be created (hat encourages larger numbers of people to examine society in detail. If artists protect themselves, but cannot circumvent the marginalization of their practice — if artists cannot link themselves with larger social practices and struggles — then the free speech of artists will fall on deaf ears.
The NEA could encourage this work. Rather than hacking away from risky art. it could provide funding for new educational approaches tu controversial subjects. It could encourage an organizations to strengthen their relationships to communities, and ic could encourage work that addresses the changing conditions of our society. Such approaches will of course be controversial, for as I have argued, the NEA debates were not really about funding, but about how the public realm should be constituted. Conservative politicians will no doubt continue, through legislation and demonology, to silence the arts as part of a larger effort to create conformity. But democracy will move forward only if difference is tolerated and respected. A healthy democratic practice does not create universal agreement or identity but gives voice to competing agendas, and creates opportunities for negotiation among agendas.
Censorship is not only the repression of an utterance; it is an attempt to impose order by limiting social experience. Political theorists Ernesto Laclau and Chantal Mouffe have written that the political logic of totalitarianism is one in which
the state raises itself to the status of the sale possessor of the truth of the social order, whether in the name of the proletariat or of the nation, and seeks to control all the networks of sociability. In the face of the radical indeterminacy which democracy opens up, this involves an attempt to reimpose an absolute center, and to re-establish the closure which will thus restore unity.21
This accurately describes the logic behind the attack on NEA. In the end, censorship of the arts reveals the failure of democratic institutions to articulate and defend the complexity and diversity of the American public. The NEA
debate contained many lessons about art's relationship to society, but it also raised many questions about the future of American democracy.
1. Often an anthology opens with a neutral introduction in which the editor disguises his or her point of view. As the reader will discover. I have not taken this approach. I have endeavored to criticize both the right and the left, but it will soon be apparent that my sympathies are progressive ones. Consequently. I encourage the reader to consider this introduction as but one more selection among the many included in this book. Taken together, the selections in this volume give all viewpoints sufficient representation. My thanks to those individuals who, do not share my perspective, but who gave me permission to reprint their work.
This introduction is based on two previously published articles of mine: "The Cultural Contradictions of Conservatism," New Art Examiner 17:10 (June 1990), pp. 24-29, and "What Is To Be Undone: Rethinking Political Art," New Art Examiner 18:10 (Summer 1991), pp. 25-28.
2. This quote and previous quotes in paragraph from James Cooper, "After the NEA Firestorm, What Happens Then?", New York City Tribune, June 27, 1989.
3. This quote and previous quote in the paragraph are from James Cooper, "We Must Recapture the Culture," New York City Tribune, April 1990.
4. Congressional Record. Senate, Sept. 28, 1989, p, S 12115. 5. Wildmon is also the director of a coalition called Christian Leaders fur Responsible
Television (CLeaR-TV). For more comprehensive information on Wildmon, see Christopher Finan, "Rev. Wildmon's Censorship Crusade," Newsletter on Intellectual Freedom (Nov. 1989), pp. 213; Amy Virshup, "The Missionary's Position," Manhat­ tan, Inc. (July 1989). pp. 84-91; and Connaught Marshner, "How Don Wildmon Is Beating the Princes of Porn," Conservative Digest (March 1988), pp. 75-82.
6. Marshner, "How Don Wildmon," p. 80. 7. Donald Wildmon, "A Time for Decision," speech to the National Religious
Broadcasters, Feb. 10, 1982. 6. Donald Wildmon, fundraising letter of the National Federation of Decency, begin­
ning "Dear Fellow Christian," undated. 9. "Interview with the Rev. Donald Wildmon," Southern Partisan (second quarter,
1989), p. 38. 10. Donald Wildmon, "Are Media Biased? Well, Is Water Wet?", USA Today (May 11,
1984). 11. Donald Wildmon, "This Controversy Goes to the Heart of Religion." USA Today
(July 25, 1988). 12. Fred Clarkson, "Culture Buster," Village Voice (October 10, 1989). 13. Interview with Samuel Lipman, Vantage Points (1986). 14. Samuel Lipman, "The NEA: Looking Back, and Looking Ahead," New Criterion 7
(Sept. 1988), pp. 7-8. 15. Ibid, p. 13. 16. Samuel Lipman, "Leadership in Democratic Culture: The Case of Nancy Flanks,"
New Criterion 7 (Nov. 1988), p.l. 17. Charles Heatherly, ed., Mandate for Leadership: Policy Management in a Conservative
Administration (Washington, D.C.; Heritage Foundation, 1981), pp. 1051-56. 18. Quoted in Walter Karp, "Liberty under Siege: The Reagan Administration's Taste
for Autocracy," Harper's (Nov. 1986), pp. 53-67. 19. For a detailed account, see Walter Karp. Liberty under Siege: American Politics,
1976 1988 (New York: Henry Holt, 1988), and Kevin Boyle, ed., Article 19 World
Report 1988: Information, Freedom and Censorship (New York: Times Rooks. 1988). pp. 118-26.
20. Ill Congressional Record 4594 (1965); quoted in "Authorizing Legislation and Legislative History Regarding Non-interference in the Content of Projects," Na­ tional Endowment for the Arts internal study, unpublished.
21. Senate Committee on Labor and Public Welfare, S. Rep. No. 103, 90th Congress, 2d Session 3-4 (1968).
22. Congressional Record (July 31, 1985), p. 21902. 23. House Committee on Education and Labor, markup of H.R. 3248(Sept. 11, 1985),
p. 69. Quoted in "Authorizing Legislation and Legislative History." 24. Heatherly, cd.. Mandate for Leadership, p. 1055. 25. Ernesto Laclau and Chantal Mouffe, Hegemony and Socialist Strategy: Towards a
Radical Democratic Politics (London: Verso. 1985), p. 188
■ Rev. Donald Wildmon, letter concerning Serrano's Piss Christ, April 5, 1989
Rev. Donald Wildmon, one of the leading religious activists in the NEA debate, is the executive director of the American Family Association.
Dear ___: We should have known it would come to this. In a recent art exhibition
displayed in several museums throughout the country, one "work of art" was a very large, vivid photograph of a crucifix submerged in urine. The work, by Andres Serrano, was titled "Piss Christ." When asked, since he had worked with urine, what could he expected next, Mr. Serrano said, "Semen." And. of course, defecation will follow that.
The bias and bigotry against Christians, which has dominated television and movies for the past decade or more, has now moved over to the art museums.
We Christians must, in my opinion, accept part of the responsibility that such has come to pass. For various and sundry reasons, must of us have refused to publicly respond to the anti-Christian bias and bigotry found in various parts of our society, especially the media.
"The Last Temptation of Christ" presented Jesus as a tormented, deranged, human-only sinner. Madonna represented Christ having sex with a priest in her new video "Like a Prayer"; and now a crucifix submerged in urine and titled "Piss Christ."
As a young child growing up, I would never, ever have dreamed that I would live to see such demeaning disrespect and desecration of Christ in our country that is present today. Maybe, before the physical persecution of Christians begins, we will gain the courage to stand against such bigotry. I hope so.
Sincerely,
Donald F. Wildmon
Executive Director
Sen. Slade Gorton, On the Official Funding of Religious Bigotry, statement to the Senate, May 31, 1989 (excerpt)
Slade Gordon is a Republican senator representing the state of Washington.
Mt. President, I do not claim to fathom the rationalizations for much contemporary visual art. Given that one of the most generously reviewed exhibitions of recent times was the artist Judy Chicago's mixed media depictions of female genitalia arranged on dinner plates and that one of the masterpieces of conceptual art was minted as the artist himself was thrown out of a window into a tremendous pile of horse manure, am I supposed to? I believe I speak for the common man and the uncommon intellectual when I confess my indiffer­ ence, at best, to these heroics.
They originate not only in nihilism but in the more innocent misconception that the great philosopher of aesthetics Benedetto Croce called the intellectual- ist error. A lesser philosopher put it this way, "If you've got a message, send a telegram." Croce, however, was more thorough. "Confusions between the methods of art and those of the philosophic sciences," he stated, "have been frequent. Thus it has often been held to the task of art in expand concepts. lo unite the intelligible with the sensible, to represent ideas of universals; putting art in the place of science." But this, what he called "the theory of art as supporting theses," he rejected, for he believed that "Aesthetic consideration…
pays attention always and only to the adequateness of expression, that is to say, to beauty."
The intellectualist error leads almost without fail to abuse. If artists are to be pedagogues, they will want tu wake up their sleepy and foolish students; that is, everyone in the world, and, on occasion, to shock and to offend them. Croce writes of an artist who "may try to conceal his internal emptiness in a flood of words… in painting that dazzles the eye, nr by heaping together great architec­ tural masses which arrest and astonish us."
This practice is no longer aberrant, it is a way of life, and sometimes one can hardly determine if a contemporary artist is contributing to the development of art or to the history of publicity. George Bernard Shaw wore a shiny green suit to the theater, to attract attention to the fact that he wrote plays. The stratagem was so potent that it has worked its way through our century down to this day, and the suit's the thing now; you don't have to bother about the plays.
Mr. Serrano, no doubt, wants publicity, and he is getting it. Indeed, I am giving it to him. His trick is to make his opponents, in their attempt to drown him, pour so much water into the lock that they raise up his boat. And then he tells them what he's doing, mainly for the thrill of it, but also because it is certain to open the sluice for more. To quote Mr. Serrano:
"I feel when people attack a work of art to such a great extent, they imbue it with a far greater power than when they ignore it and, in that, I'm flattered that they think it deserves such attention."
This declaration is obviously calculated to do to his critics what banderillas do to a bull — irate them, weaken them, drive them wild.
I cannot think of a better response to this calculated provocation than to quote the consummate artist, William Shakespeare, whose Hamlet expresses indignation at something very similar.
"Why, look you now, how unworthy a thing you make of me!" Hamlet says. "You would play upon me, you would seem to know my stops, you would
pluck out the heart of my mystery, you would sound me from the lowest note to the top of my compass… do you think I am easier to be played on than a pipe? Call me what instrument you will, though you can fret me, you cannot play upon me.
Now, you know my opinion of the tradition Mr. Serrano exploits, and you know I believe that absent didacticism, gimmickry, shock, and mockery, works such as his have a tendency to disappear. But this is not a bullfight and he is not a matador. I know that the heart of his strategy depends on the overreaction of those who would by instinct and passion suppress his sacrilege as readily as they would defend their own children, for, indeed, he has assaulted that which they hold most holy, sacred, and dear.
But, no, I refuse to enter that trap, and will not allow him or his partisans to cloud his abuse by diverting the issue to that of freedom of expression. He has the right to display his picture. There is no question that he has that right. It is almost absolute. I would sell my grandmother, shoot my dog, what have you, before I would fail to defend that right. On February 22 of this year, in my remarks concerning the Rushdie affair, I made clear that I hold to his position and that I do so in service of what I believe is a vital and fundamental principle.
And in the case of Mr. Serrano as is in the ease of Mr. Rushdie, neither the transparency of his intentions nor the quality of his work can prejudice it.
Let us even assume, for the sake of argument, hypothetically, as a fiction, a conjecture, a speculation, a purely academic exercise, that his picture is a great work of art. Great works of art can be sacrilegious: not only in theory, but io fact. For example, Michelangelo's statue of Moses is fitted with a pair of horns. Generations, and generations of Jews have been stung by that, but the statue, without a doubt, is great art. So let us assume, lor the sake of argument, that Mr, Serrano's picture which is deeply offensive to Christians, is of the same caliber as Michelangelo's Moses, which is deeply offensive to Jews. What is the role of the state in these matters? Docs it dare subsidize sacrilege? Docs it dare not subsidize Michelangelo?
The answer touches upon the question of the limits of government, which is right and proper both for the Chamber and for our time, and the answer is clear. The state must confine itself to its own interests, and art must he free. Neither subsidy nor censure are appropriate, for the state, with its unrivalled power, must not take sides in purely symbolic disputes. This judgment has honorable origins, a long history, a basis in reason, and several illustrative parallels.
It would be relatively easy to preclude SECCA from receiving Government funds on other, more practical grounds. In this matter the layers of unaccount­ ability are much like those of shell corporations established on islands that vanish at high tide. Passing from the constituent to the Treasury, to the NEA, to SECCA, through the panel of judges, to laureate, the money flows freely, with neither obstruction nor delay, from citizen to Serrano. But what of traffic in the other direction? Does any kind of accountability run the other way? No. At every step, as in the famous Thomas Nast cartoon of the Tweed ring, someone is pointing a finger at someone else and saying, "We can't possibly interfere with the artistic choices made by our grantees." To cite part of a letter I received from the NEA: "This limitation reflects concern that Federal funding for the arts would result in government intervention in the substance of artistic projects."
I ask you, is a $15,000 fellowship, a travelling exhibition, and the imprimatur of and association with the National Endowment for the Arts something that is neutral? Is it of no effect? If it is, what is its purpose? And if it is, as anyone can see, the promotion and advancement of one artist as opposed to another, of his work and of his philosophy, of his style and approach, how can providing support be less an "intervention in the substance of artistic projects" than would be withdrawing support?
The Government and its compensated agents choose. They must choose; they have no other means of accomplishing the distribution. And to make the choice, they must have criteria and they must exercise their judgment. How can it be that if the people who provide funds for this program — the taxpayers — are spurred to exercise their judgment and proffer their criteria, it is to he criticized as intervention, whereas if the judges and the panels do the same, it is not? We are told that if the citizenry has predilections, leanings, principles, convictions, an aesthetic, they must be held in abeyance for fear of intervention.
But if the judges have predilections, leanings, principles, convictions, an aes­ thetic, they may be exercised, fur that is freedom of expression.
The scheme I have outlined, or, rather, uncovered, is one manifestation of the principle that the bureaucracy wields more power than those who have empowered it. It depends upon an inequality in the Row of funding and accountability, an inequality sustained by bureaucratic faith in contradictions and inconsistencies that are so obvious as co be surreal.
Where is the consensus for "Piss Christ"? Is there anyone in this body who will stand to declare that Americans should subsidize religious bigotry? Is there anyone who will declare that this is not religious bigotry? What will the NEA pay for next? A mockery of the Holocaust? A parody of slave ships? A comedy on the decimation of the American Indian? A satire of the massacre in the Katyn Forest?
To chose who might say that for the Government to remain disengaged from things like "Piss Christ" is to limit freedom of expression, I say that to assert this is merely to transform high principles into stepping stones that lead to the public trough. The ill-considered reasoning behind such an argument is that if the Government does not nurture people like Mr. Serrano it is therefore oppressing them. This view, I submit, is a self-serving belief in a political principle that docs not exist; namely, that the state owes all things to all people and has neither the discretion nor the moral right to abstain from any facet of activity or to reject any petitioning for funds.
To the contrary, government requires, above all, and almost always, discre­ tion. The least of the examples I can think of is that Mr. Serrano was competing with 500 other artists. The Government chose 10 and rejected 490. So much for the myth that it cannot bring its discretion to bear.
My view is founded on the conviction that good government is a matter as much of restraint as of action. By the kind of encouragement the NEA offered to the creator of "Piss Christ," the state usurps its citizens' independence and self-sufficiency and therefore the power and effectiveness of the Government itself, which derives in turn from these very qualities.
And in offering this species of encouragement, the Government takes sides — in esthetics, in philosophy, in politics, and, in this case, in a theological dispute, for no matter how poor and distasteful Mr. Serrano's argument, ic is nonetheless, at least symbolically, a religious argument, and the Government of the United States should nut take sides in religious arguments. Here, by subsidizing one of the parties, it has done so, and that is wrong.
We have in the Constitution a direct prohibition of established religion. By immediate inference, this means that we cannot diminish one religion, lest another, the one unburdened, rise out of proportion.
If art and religion arc to he free of state influence, then they must indeed be free of state influence. If they are tu be free uf censure, they cannot depend on subsidy. As for the religious bigotry here in question, sacrilege exists; it will always exist; and it is not the business of the Government of the United States to root it out. But neither is it the business of the United Slates to support it. Though Mr. Serrano and SECCA may enjoy near perfect liberty from constraint, they cannot expect the privilege of requiring the support of those from whom
they desire non-interference, for (hut is tyranny, I propose that the Government of the United States withdraw from the question entirely, that it separate itself, its influence, its resources, its finances, from SECCA and Mr. Serrano, allowing them the near perfect liberty to reflect upon what they have done, liberty unimpeded by further U.S. Government support.
Mr. President, I propose that the NEA deprive SECCA of Federal funding for a period of say 5 years, and until such times as it is obvious that SECCA is administered responsibly. Moreover, if the NEA finds itself unable to take such a momentous step, this Congress should expressly prohibit NEA from providing such support.
■ Robert Hughes, A Loony Parody of Cultural Democracy, Time, August 14, 1989
Robert Hughes is the art critic for Time magazine.
Senator Jesse Helms, that noted paleo-conservative, has taken up the cud­gels against the most distinguished and useful vehicle of patronage in American cultural life, the National Endowment for the Arts. Neoconservatives want to keep the NEA because they would like to run it. Paleos like Helms don't greatly care whether it exists or not; if attacking it can serve a larger agenda, fine.
Last year NEA money totaling $45,000 was used by the Corcoran museum for an exhibition by the photographer Robert Mapplethorpe and by an institu­ tion that gave an award tu che artist Andres Serrano. One of Serrano's pieces was a photo of a plastic crucifix immersed in the artist's urine — a fairly conventional piece of postsurrealist blasphemy, which, though likely to have less effect on established religion chan a horsefly on a tank, was bound to irk some people. Mapplethorpe's show was to contain some icy, polished and (to most straights and one surmises, at least a few Republican gays) deeply repulsive photos of S and M queens doing this and that to one another.
As soon as the dewlaps of Senator Helms' patriarchal wrath started shaking at its door, the Corcoran caved in and canceled Mapplethorpe's show. Unap- peased, the ayatullah of North Carolina proposed a measure that would forbid the NEA to give money to "promote, disseminate or produce" anything "ob­ scene or indecent" or derogatory of "the objects or beliefs of the adherents of a particular religion or non-religion" — which, taken literally, comprises any image or belief of any kind, religious or secular.
In effect, this would make the NEA hostage to every crank, ideologue and God botherer in America. A grant for an exhibition of Gothic ivories could be pulled on the grounds that the material was offensive to Jews (much medieval art is anti-Semitic), to Muslims (what about those scenes of false prophets in hell with Muhammad?) or, for that matter, to atheists offended by the intrusion of religious propaganda into a museum. A radical feminist could plausibly argue that her "nontcligiuus" beliefs were offended by the sexism of Rubens' nudes or Picasso's Vollard Suite. Doubtless a fire worshiper would claim that the presence of extinguishers in a theater was repugnant to his god.
In short, what the amendment proposes is a loony parody of cultural democ­ racy in which everyone becomes his or her own Gato the Censor. Clearly, Jesse Helms has no doubt that the NEA must be punished if it strays from what he fancies to be the center line of American ethical belief. The truth is, of course, that no such line exists — not in a society as vast, various and eclectic as the real America. Helms' amendment might have played in Papua, where a Government spokesman defended the banning of Martin Scorsese's The Last Temptation of Christ on the grounds (hat "our people traditionally set much store on dreams and hallucinations." But in the U.S., no.
The problem is compounded by the fact that the NEA is not a ministry of mimic. It does not commission large works to reflect glory on the stale, or set firm policy for other institutions. Its $169 million budget is tiny — less than one-third the projected price of one Stealth bomber, or, to put it another way, only ten times the recent cost of a single painting by Jasper Johns. The French government spends three times the NEA's budget each year on music, theater and dance alone ($560 million in 1989). German government spending on culture runs at around $4.5 billion, repeat, billion a year.
The extreme conservative view is that support of the contemporary arts is not the business of government. Never mind that quite a few people who were not exactly radicals, from Rameses II to Louis XIV and Pope Urban VIII, thought otherwise and thus endowed the world with parts of the Egypt, the Paris and the Rome we have today. New culture is optional — slippery stuff, ambig­ uous in its meanings, uncertain in its returns. Away with it! Let the corporations underwrite it!
The fetish of supply-side culture was one of the worst legacies of the Reagan years. Though the Great Communicator was frustrated in his attempt to abolish the Endowment in 1981, he made sure that more Government money went to military bands than to the entire budget of the NEA. Oom-pah-pah culture to fit a time of oom-pab-pah polities. After all, who could say that the arts needed support outside the marketplace at a time when star orchestra conductors were treated like sacred elephants and the are market was turning into a freakish potlatch for new money?
Conversely, why bother to support what market Darwinism seems to con­ demn to obscurity? "I have fundamental questions," Helms grated, "about why the Federal Government is supporting artists the taxpayers have refused to support in the marketplace.'' But this was exactly what the NEA was created, in 1965, to do — and it was the wisest of decisions. Lots of admirable art does badly at first; its rewards to the patron are not immediate and may never come. Hence the need for the NEA. It is there to help the self-realization of culture that is not immediately successful.
Corporate underwriting has produced some magnificent results for Ameri­ can libraries, museums, ballets, theaters and orchestras — for institutional culture, across the board. Rut today it is shrinking badly, and it requires a delicate balance with Government funding to work well. Corporations under­ writing money comes out of their promotion budgets and — not unreasonably, since their goal is to make money — they want to be associated with popular, prestigious events. It's no trick to get Universal Widget to underwrite a Renoir show, or one of those PBS nature series (six hours of granola TV, with bugs copulating to Mozart). But try them with newer, more controversial. or more demanding work and watch the faces in the boardroom drop. Corporate is nervous money; it needs the NEA for reassurance as a Good Housekeeping Seal of Approval. Our problem, despite conservative rant, is too little Government support for the arts, not too much. Even if we had a ministry of culture to parade the roosters, we would still need the NEA to look after the eggs.
■ Lucy Lippard, Andres Serrano: The Spirit and the Letter, Art in America, April 1990 (excerpt)
Lucy Lippard is an art critic, author, and activist. Her most recent book is Mixed Blessings: New Art in a Multicultural America,
Since 1984, Andres Serrano has developed a complex iconography that simultaneously exorcises the artist's experiences of Catholicism, criticizes the commercialization of sacred imagery and pays idiosyncratic homage to ideas that Christ originally stood for. Although his work is engendered by personal concerns, bis sensuous surfaces, moodily glowing colors, monumental scale and harsh content are precise expressions of 1980s ambivalence. For all their icono- clasm, Serrano's jolting tableaux have ironically become icons of freedom in themselves, thanks to the esthetic vigilance of the American Family Association (AFA), which in April 1989 spied blasphemy in his photograph Piss Christ (as well as obscenity in the work of Robert Mapplethorpe), raised the alarm and brought down the wrath of Jesse Helms, the Moonies and other righteous souls on the arts establishment.1
Like the AFA, Serrano is obsessed with the flesh and bone of belief, but unlike them he deconstructs and destroys his own faith. Organized religion gives him a lot of trouble, though he remains a believer. He left the church at age 13 — "There must be some conflict between Catholicism and puberty''2 — but like many lapsed Catholics, Serrano finds childhood experiences and condition­ ing hard to exorcise. He says his work is informed by "unresolved feelings about my own Catholic upbringing which help me redefine and personalized my relationship with Cod. For me, art is a moral and spiritual obligation that cuts across all manner of pretense and speaks directly to the soul."3
Serrano produces objects of great and seductive beauty which address some of the weightiest subject matter available to Western artists. He does so in the oblique — abstract and conceptual — terms of current art practice, while main­ taining a uniquely high emotional temperature. Piss Christ — the object of censorial furor — is a darkly beautiful photographic image which would have raised no hackles had the title not given away the process of its making. The small wood-and-plastic crucifix becomes virtually monumental as it floats, photographically enlarged, in a deep golden, rosy glow that is both ominous and glorious. The bubbles wafting across the surface suggest a nebula. Yet the work's title, which is crucial to the enterprise, transforms this easily digestible cultural icon into a sign of rebellion or an object of disgust simply by changing the context in which it is seen.
Serrano is very much in the postmodernist mainstream when he talks about disrupting the pleasure of a spiritual comforting image. This strategy reflects his personal distrust of religion as much as it represents his understanding of current debates about photography's role in representation. If mainstream postmodernist artists (and critics) often seem to promulgate the same values as the culture they claim to oppose, then perhaps only those artists who have been
forced to remain outside can instigate real change. In North America, artists of color, like Serrano, are forced to acquire a profound knowledge of both the dominant culture and of their own often perplexingly mixed cultures, even as they live precariously between the two — or among the many. Serrano's work is part of the "polyphonous discourse" many Third World scholars have been calling for; he challenges the boundaries formed by class and race, and between abstraction and representation, photography and painting, belief and disbelief.
Religious subject matter has been relatively fashionable during the 1980s, but religious belief is anathema to the at-best-skeptical and at-worst-cynical postmodernist enterprise. It is found primarily in art by people of color, for whom it represents not only a survival tactic but also defiance of spiritual vacuity in a society that perceives both religious and political belief as naive on the one hand and as dangerously manipulable on the other. Few artists have had the courage to tackle the complexities of religion from a position of belief. Not surprisingly, the subversive nature of Serrano's religious content was fully recognized only by the fundamentalists, who keep their eyes peeled for mean­ ing — a secondary consideration for most mainstream art audiences.
Serrano's own way of defusing his iconography and fending off censorship is to insist that his images are intuitive and instinctual, multifaceted and open-ended, and that he himself is unable to pin them down. His 40-by-60 inch Cibachromes cannot be read on just one level; they arc never merely socially
antagonistic. Simultaneously representational and abstract, Serrano's works are visually bilingual in a world where the regressive xenophobia of "English Only" gains ground daily. They are culturally uneasy in a time of simplistic patriotism. Serrano has said that he hopes tu "take a formal tradition and subvert it by inverting the images, abstracting that which we take for granted, in an attempt to question not only photography, but my own experience and social reality."4…
Since late 1986 Serrano's art has literally been made from body fluids — "life's vital fluids" — which he secs as "visually and symbolically charged with meaning."5 Many of his recent works arc entirely abstract, but in different "styles" — minimalist, geometric, monochromatic or "expressionist." The looming Blood Cross (blood in a cross-shaped Plexiglas container, made on Good Friday to symbolize "what the crucifixion and Christianity are all about — sacrifice") also mixes references to the healing power of the Red Gross and to the brutal history of Catholicism in this hemisphere. Its companion, Milk Cross, refers to the beneficent, maternal side of the Church or to the contained and lily-white "purity" of Western religious institutions. Two Hearts (1986) — large calves' hearts in a Plexiglas tank half filled with blood — was a transitional work in which the liquid tides began to rise.
Milk, Blood (1986), the first wholly abstract work, was influenced as much by "art symbolism" (Mondrian, Malevich) as by religious symbolism. It first appears to be a painting divided equally into red and white rectangles. It is in fact, as indicated by the title, a photo of two Plexiglas tanks holding red and white fluids. There is a perceptible tension between the "hard" flatness of the photographic object and the "soft" liquid presence of the subjects. This work was followed in 1987 by two monochromes — Blood and Milk — and the geo­ metric Circle of Blood.
In 1988, Serrano decided that he needed a new color in his palette. "Piss was the natural choice." It offered a peculiarly dense luminosity, and being less "acceptable" than blood and milk, raised the ante on content. Blood poured into a tankful of urine (the "Piss and Blood" scries of 1988) produced gorgeous sunsetlike veils. Other pouring experiments produced apocalyptic "landscapes" and even shadowy figures. Winged Victory (1988) represents an accidental and transient shape produced not by the classical sculpture but by a broken crucifix minus head and torso. The pouring of milk into blood, blood into milk, and juxtaposition of blood against milk, blend ideas of nourishment and pain in a single image.
Scale is Serrano's particular genius. The forms in his photographs exist in a vast, ambiguous space. Backlighting is judiciously used to enlarge them, push­ ing the objects photographed to the front of the picture plane. He minimizes quantity while emphasizing quality of detail, bypasses the anecdotal element inherent in his subject and achieves a monumental simplicity. The power of his photographs has several sources: formal clarity, an aura of understated hut nightmarish unfamiliarity, a subdued but important connection to his multira­ cial, multicultural background and always the ambivalence about Catholicism as a symbol of authority which is (literally) the crux of the matter….
Although sexuality is only a subtext in Serrano's art, his work has triggered basic, and hypocritical, American reflexes: puritanism, and its alter ego, pruri­ ence. Serrano's and Mapplethorpe's images have both inspired deep official confusion: Jesse Helms told a reporter he was "embarrassed" to talk to his wife about them.6 (Apparently the news that obscenity is usually in the eye of the beholder has not reached the bastions of the Born Again.)
At the same time, the controversy around Serrano and Mapplethorpe points up the ongoing alienation of art from the general public. While these works suffered drastically from being torn out of context by Helms and friends, a lot of current art would raise the hackles of the general public even in context. Serrano sees Piss Christ as an integral development in his work, and within the art context such a move can be taken for granted. It is naive, however (although not arrogantly naive, as in certain other recent artist-versus-public battles) to ignore the possibility of conflict when work emerges from the studio ant! gallery into the view of a broader public, especially in the rural South. Serrano is an urban artist of considerable political sophistication. Yet his genuine surprise and distress at the events of the past few months signals yet again the isolation of even the best-intentioned artists from their audiences. A decade after Donald Newman's "Nigger Drawings" show,7 the relation of art to volatile real-life issues is still problematic; such issues are still generally avoided in the high-art "discourse," where the word "moral" is usually considered either laughable, rhetorical and/or the property of the Right….
Art with both spiritual depth and social meaning is for the most part homeless in this society, often separated by class and intention from art-world models, which is why the Right has been able to claim the territory. Serrano's art goes to the heart of an alienation whose complexities within cultural, racial and class contexts arc just beginning to be perceived within the "multicultural" enthusi­ asm suddenly sweeping art institutions. As Serrano says, "Religion relics heavily
on symbols and my job as an artist is to pursue the manipulation of that symbolism and explore its possibilities."8 In this he has been politically astute; the extreme Right has also spent the 1980s discovering the power of symbolism, from the flag to the cock to the crucifix. There is, then, a .certain justice in the fact that Serrano was singled out when the Right discovered art, that he has been dragged into one of the grand battles of the decade over symbolism in arc and politics, that from an art world rich in "offensive" images, bis work was recruited to carry the standard for freedom of expression.
Serrano adamantly denies making art to freak out the likes of the American Family Association, Jesse Helms or New York's Senator A, D'Amato, who histrionically ripped up a catalogue containing a reproduction of Piss Christ on the floor of the Senate. Yet he understands that there arc certain factions that will always try to ensure that audiences don't think for themselves. "These special-interest groups are very small," he remarks, "but they manage to wield a lot of power by intimidating those people who arc in charge. There's a billion-dollar Christ-for-Profit industry out there — what I want to know is, who monitors them? While these groups are busy weeding out what is to them morally objectionable on the airwaves and in our museums, who decides what is morally offensive in the religion industry?"9
Aside from its basic beauty as a series of objects, Serrano's work intentionally raises more questions than it answers. The context within which it demands co be viewed parallels rather than confirms the way art is conventionally perceived. A new respect for difference exposes contradictions that cannot and should not be resolved. Moreover, Serrano's work shows that the conventional notion of good taste with which we arc raised and educated is based on an illusion of social order that is no longer possible (nor desirable) to believe in. We now look at art in the context of incoherence and disorder — a far more difficult task than following the prevailing rules.
1. Among the first to pick up on the AFA's alarm, in May 1989, were publications of the Reverend Sun Yung Moon's Unification Church; the New York Tribune, the Washington Times and Insight magazine. The best anicles on the NEA/censorship issue I have read are Carole Vance, "The War on Culture," Art in America (Sept. 1989), and Nichols Fox. "NEA Under Siege," New Art Examiner (Summer 1989). I had my say at length in Zeta (Oct. 1989). In October, Congress approved restrictions on federal aid for "obscene" art or art lacking "serious literary, artistic, political, or scientific value," provoking further confrontations with the an community in the fall of 1989.
2. All quotations from the artist not otherwise cited are from an interview with (he author, Oct, 18, 1989.
3. Serrano, unpublished statement, 1989. 4. Ibid. 5. Wood and guts come from the local butcher and are stored in the icebox until used.
Only urine stinks, when used on very hot days, and even then temporarily. 6. Maureen Dowd. "Jesse Helms Takes No-Lose Position on Art, "New York Times,
July 18, 1989. 7. "The Nigger Drawings" was an exhibition abstract drawings by Donald Newman
(using only his first name) held at Artists Space, New York, in 1979. The title, which
had nothing to do with the drawings themselves, was intended as pure sensation­ alism. The show was deeply offensive to the black art community and was protested by artists or color and progressive groups. It became a watershed in the art world's confrontation with racism and artists' assumed exemption front social responsibil­ ity.
8. Serrano, quoted in William H, Honan, "Artist Who Outraged Congress Lives Amid Christian Symbols." New York Times, Aug. 16, 1989.
9. Serrano, quoted in Susan Morgan. "Interview with Andres Serrano," Artpaper (Minneapolis), Sept. 1989,
■ Association for Independent Film and Video (AIVF) Advocacy Committee, The Attack Against the Arts Has Intensified — Help Fight Back!, mailing, May 10, 1990
The AIVF is a national organisation providing advocacy and professional services for the independent media community.
Dear AIVF member,
The National Endowment for the Arts is not out of danger yet. To the contrary, the NEA is facing stepped up attacks from the well organized religious right. The Reverend Don Wildmon's American Family Association (which led the protest against The Last Temptation of Christ), Pat Robertson's 700 Club, and Phyllis Schlafly's Eagle Forum are besieging Congress with letters and phone calls. Some congressional offices report their mail going 45 to 1 against the NEA. The religious right's letters, leaflets, and ads — often filled with distortions and misrepresentations about NEA-funded projects — not only attack what they consider obscene art, they seek to eliminate the NEA entirely.
The bill reauthorizing the NEA will probably emerge this month from the congressional committees clear of language that would restrict the NEA from funding "obscene" art. However, Congress' primary opponents of the NEA — Sen. Jesse Helms and Rep. Dan Rohrabacher — will undoubtedly introduce restrictive amendments when the bill is debated by the full Senate and House sometime in June. And they are threatening to use this as a campaign issue next fall. Don't let your representatives he cowed by Helms and his right-wing backers. Let them know where you stand— and that if they want your vote, you want their vote in support of full funding for the NEA without any content restrictions.
We need your help immediately! Here's what you can do:
1) MEET IN PERSON WITH YOUR SENATORS AND/OR REPRE­ SENTATIVE. A good time to do this is over Memorial Day recess (May 25 – June 4), when most legislators will be in their home districts. They'll also be more relaxed and able to focus on your concerns. Call for an
■ Arthur Danto, Art and Taxpayers, The Nation, August 21/28, 1989
Arthur Danto is a philosopher, and the art critic of The Nation.
The Corcoran Gallery's pre-emptive decision in June to cancel a planned exhibition of Robert Mapplethorpe's photographs in order to forestall Congressional indignation at their content brought far greater notoriety to the now-famous images than showing them would have. Many of the same photo­ graphs of men who engage in the sexual domination of other willing men were presented at the Whitney Museum in New York City last year to no greater stir than some isolated tongue-clucking and wonderment as to what the museum thought it was doing. Indeed, The Nation was nearly alone in drawing attention to the homoerotic content of those explicit images in a show whose works conveyed a homoerotic sensibility whatever the subject, even when flowers or faces [see Danto, "Art," September 26, 1988]. The issue that had to be raised was how to respond to such charged representations in works of the highest photographic beauty. Mapplethorpe was still alive, although his sickness with AIDS was common knowledge in the art world, and that gave a certain solemn urgency to the showing of those sexually unsettling pictures. It was Mapplethorpe's wish that they be shown, as if he regarded them as an artistic testament.
The position of many neoconservatives is that this is not the kind of art taxpayers want to support. Hilton Kramer advanced this view in The New York Times recently. And this is now the position of the United States Senate — as a result of the July 26 passage of Jesse Helms' amendment banning Federal
support for "obscene or indecent" art. But the issue could not be more obscurely framed. It is imperative to distinguish taxpayers from individuals who pay taxes, as wc distinguish the uniform from the individual who wears it. As individuals, we have divergent aesthetic preferences. Kramer has little interest in supporting art that others find of great interest. But aesthetic preference does not enter into the concept of the taxpayer, which is a civic category. What does enter into it is freedom. It is very much in the interest of every taxpayer that freedom be supported, even — or especially — in its most extreme expressions. However divided individuals are on matters of taste, freedom is in the interest of every citizen. The taxpayer does not support one form of art and withhold support from another as a taxpayer, except in the special case of public art. The taxpayer supports the freedom to make and show art, even when it is art of a kind this or that individual finds repugnant.
Mapplethorpe did not make these photographs to test his freedoms. They are disturbing images for many, exciting images for some, but were not intended to strike a blow for artistic liberty (though perhaps for sexual liberty). They very much belong to an intersection of the art world and a certain erotic underground, and they have never been easy to view. The Whitney demonstrated that they could be shown to a wide audience without inducing riots.
Although there may never come a time when one can look at their subjects as commonplace, like female nudes or landscapes or still lifes, these works contrast completely with the now-also-notorious photograph by Andres Serrano of a plastic Jesus in a pool of pee. They contrast as well with the recent gesture, by a senior at the School of the Art Institute of Chicago, of laying a U.S. flag on the floor in a student exhibition so that visitors found it necessary to walk on it. Both works were intended to offend, and did offend. People responded indig­ nantly and directly, by confrontations, demonstrations, protest. It would have been absurd to argue that they ought not to have done this on the ground that the objects were art. Art has the privileges of freedom only because it is a form of expression. And to be seriously interested in making an expression is to be seriously prepared to endure the consequences of making it. It is also not an offense to counter outrage with outrage. On the contrary, it is taking art seriously to do so. One cannot distance the flag and think of it as an arresting composition of stars and bars. One cannot distance one of the powerful religious symbols of the West and view a derogatory photograph of it merely as a formal composition.
It is healthy for art to vacate the position of pure aestheticism in which conservative critics seek to imprison it, and to try to affect the way viewers respond to the most meaningful matters of their lives. It is healthy for the museum to play a role in the life of its time rather than to stand outside as a cloister for aesthetic delectations. Art has been primarily aesthetic only through­ out a very brief interval of its history of political, moral and religious engage­ ment. As taxpayers our interest is solely in everyone's freedom to participate in the thought of the age.
Whatever grave reservations regarding Congress may have motivated the directors of the Corcoran, they weakened the entire social fabric by yielding their freedom. Their decision should have been to show the work, whose merit they must have believed in to have scheduled the exhibition. Since then
individual members of Congress have revealed themselves as enemies of free­ dom by letting their aesthetic attitudes corrupt their political integrity as custodians of the deepest values of a democratic society.
■ Frederick Hart, Contemporary Art Is Perverted Art, Washington Post, August 22, 1989
Frederick Hart is a sculptor whose works include the Vietnam Veterans Memorial statue. He is a member of the Commission of Fine Arts in Washington D.C.
The air is becoming suffocatingly pungent with the incense of pious indignation from the art world concerning Congress' reaction to the way the National Endowment for the Arts is spending taxpayers' money. What is taking place is yet another perverse manipulation of the public by
the contemporary art establishment. The public, through its instrument, Con­ gress, has reacted to the baiting and taunting of its sense of decency by the art world through its instrument, the NEA. Underneath its outrage, the art world can barely contain its secret delight at this publicity bonanza featuring a heroic scenario of free spirits versus troglodytes.
What eludes the public is the current philosophy and practice of art, which not only delights in but thrives on a belief system of deliberate contempt for the public. In order to understand this, you have to understand the values of art today and how contemporary' art is intellectually packaged for the marketplace. To grasp this is also to grasp the sorry moral condition of art today and how this is shriveling art, making it less and less a meaningful endeavor.
Since the beginnings of bohemianism in art in the late 19th century, rejec­ tion by the public has become the traditional hallmark of what comes to be regarded as great art. An offended public is a critical necessity for the attainment of credentials by any artist. The idea that art and artist must be initially misunderstood and rejected has become doctrine in the mythology of great art, and consequently it has become one of the primary criteria in evaluating the historical importance of a given artist. The art world embraced this fable in the late 19th century and has been running hard with it ever since.
There is, however, a critical difference between then and now. Life in the late 19th century was heavily regimented by strict societal mores: the public expression of emotion and sexuality was severely repressed. When art and literature broke through those layers of repression, people were offended, outraged and ill at case about the truths they discovered about themselves. But we live in a different world. Today, "repression" is a bad word. Nothing is ever, ever repressed. Everything is discussed, analyzed and ventilated by people ranging from Phil Donahue in the morning to Larry King at night, day in and
clay out. It's gotten damned hard if not almost impossible to offend anyone anymore.
But art persists. Every artist worth his salt yearns to create works of art t are (mistakenly perceived, of course) so offensive, so insulting to the public to earn him a clear judgment of genius for his success at being misunderstood
It has become the intense pastime of contemporary art to pursue com versy, the bigger the better, as a form of art. But the artist has had to reach fart and deeper to Find some new twist with which to offend. A simple-minded li sophomoric gimmick of making people walk on the flag to make a cute pc arouses vast passion and national controversy — for which artist and an wc pat each other on the back.
What is really going on is che cynical aggrandizement of art and artist at expense of sacred public sentiments — profound sentiments embodied symbols, such as the flag or the crucifix, which the public has a right and a d to treasure and protect.
When one looks back at the majestic sweep of art in history and its aweso and magnificent accomplishments, how nasty and midget like are so many the products and so much of the philosophy of contemporary art by comparis Once, art served society rather than biting at its heels while demanding equivocal financial support. Once, under the banner of beauty and order, art a rich and meaningful embellishment of life, embracing — not desecrating its ideals, its aspirations and its values.
Not so today. Look about you. The artlessness of contemporary' life has come ab<
because of a breakdown in che fundamental philosophy of art and who it created for. The flaw is not with a public that refuses co nourish the arcs. Rati it is with a practice of art that refuses co nourish the public. The public has be so bullied intellectually by the proponents of contemporary art that it has wear resigned itself to just about any idiocy that is put before it and calls itself r But the common man has his limits, and they are reached when some of the things emerge from the sanctuary of the padded cells of galleries and museu and are put in public places, where the public is forced to live with them a pay for them.
If one visited a town or a city in Renaissance Italy, the motive of arc and resulting products would come off entirely differently. Art was not then thoug of as an end in itself but as another form of service. When the Italian peasa looked about, he saw an array of dedicated embellishments from his church his public buildings, fountains and plazas. The artwork, which was exquisite created, embraced his values, his religious beliefs, his history, his aspirations a his ideals. It was meant to give enrichment through its artistry' but, me important, to give purpose through its meaning. It was, as Dante called scul ture, "visible speech." It was not created for art's sake but for bis sake.
The measure of achievement in art was determined by the degree to whi that art was considered ennobling. Art and society had achieved a wonderl responsibility for each other. Art summarized, with masterful visual eloquen born of a sense of beauty, the striving of civilization to find order and purpu
in the universe. This service to truth was more important than the endeavor of art itself. And it was this dedication to service that gave art its moral authority.
This moral authority is the critical element by which a society regards art either as an essential and meaningful part of life, as in Renaissance Italy or, as today, a superfluous bit of fluff, mainly indulged in by a small snobbish minority. Art is regarded by contemporary society much the same way architects now regard art — not as an essence, but as a high-rent amenity.
The most touching and noble impulse toward "visible speech" in recent times was the short-lived creation of the Statue of Democracy in Tiananmen Square. Naively executed, it was nonetheless a wonderful display of the unique ability of art to embody and enhance concisely and movingly a deeply felt public yearning for an ideal of a just society. The profound meaning the statue had for tens of millions of people gives the art a value and moral authority of profound significance.
In ancient Greece, which generated 2,500 years of Western art, there existed no distinction between aesthetics and ethics in the judgment of a work of art. Works of art achieved greatness by embodying great ideas, as well as by sheer mastery of the medium. The inspiration and the motivation for that mastery were in the nobility of the ideas pursued.
It is the contemporary renunciation of the moral responsibility of art that is the source of the recent hostilities between art and public. The cutback of funds by Congress is a graphic display of the public's declining conviction of the importance of art, caused by a self-absorbed art that has lost all sense of obligation to the public good and the betterment of man. It is possible to live without art, and if the nourishment provided by art continues to be so nauseat­ ing, life without art will become, for some, desirable.
If art is to flourish in the 21st century, it must renew its moral authority by philosophically and fundamentally rededicating itself to life rather than art. Art must again touch our lives, our fears and cares. It must evoke our dreams and give hope to the darkness.
■ Sen. Jesse Helms, It's the Job of Congress to Define What's Art, USA Today, September 8, 1989
Jesse Helms is a Republican senator representing the state of North Carolina. He was the leader of the anti-NEA campaign in the U.S. Senate.
WASHINGTON —Three questions often raised about my amendment, and my responses, are: Should federal funding of the arts be tied to content? My answer. Of course. Congress has the clear responsibility to oversee the
expenditure of all federal funds — including the arts. The American people in the vast majority are aghast to learn that their tax money has been used to reward
artists (e.g., the Mapplethorpe exhibit) who choose to depict sadomasochb perverted homocrotic sex acts and even sexual exploitation of children.
I do not propose that Congress "censor" artists. I do propose that Congr put an end to the use of federal funds to support outrageous "art" that is clea designed to poison our culture. Those who insist on producing such garb; should be required to do it on their own time and with their own money. 7 taxpayers should not be required to pay for it.
Who should decide what art is suitable? My answer. The real question is whether freedom is to be equated w
decadence. I say, absolutely not. The National Endowment for the Arts has, along, had the responsibility to decide what "art" is suitable for federal fundi The NEA has defaulted upon that responsibility. Congress should hencefo require that the NEA's funding decisions be opened to the public. Sunligh the best disinfectant.
What arc the implications for the freedom of artistic expression? My answer. None. Artists who seek to shock and offend the public can s
do so — but at their own expense. I reiterate for the purpose of emphasis tf censorship is not involved when the government refuses to subsidize su "artists." People who want to scrawl dirty words on the men's room wall shoi furnish their own walls and their own crayons. It is tyranny, as Thomas Jeffers said in another context, to force taxpayers to support private activities which : by intent abhorrent and repulsive.
The tremendous response we've received from throughout the coun indicates that the vast majority of Americans support my amendment.
There have been a few suggestions that the language of my amendment "too vague" and thus it would not be enforceable. That is nonsense.
There's nothing vague about it — and the Federal Communications Co mission apparently is having no problem making the determination that vario broadcasts arc indecent and/or obscene.
If the FCC can handle its responsibility, certainly the National Endowment for the Arts should be able to do likewise.
■ Hon. Dana Rohrabacher, statement to the House of Representatives, September 13, 1989 (excerpt)
Dana Rohrabacher is a Republican member of the House of Representa­ tives, representing the state of Carolina, He was the leader of the anti-NEA campaign in the House.
Mr. Speaker, American taxpayers are furious that their hard-earned money can be spent on so-called art that is obscene, indecent, blasphemous at racist. If we pass the gentleman from Ohio's motion to instruct without n
Preface
Introduction
■ Rev. Donald Wildmon, letter concerning Serrano's Piss Christ, April 5, 1989
Sen. Slade Gorton, On the Official Funding of Religious Bigotry, statement to the Senate, May 31, 1989 (excerpt)
■ Robert Hughes, A Loony Parody of Cultural Democracy, Time, August 14, 1989
■ Lucy Lippard, Andres Serrano: The Spirit and the Letter, Art in America, April 1990 (excerpt)
■ Association for Independent Film and Video (AIVF) Advocacy Committee, The Attack Against the Arts Has Intensified — Help Fight Back!, mailing, May 10, 1990
■ Arthur Danto, Art and Taxpayers, The Nation, August 21/28, 1989
■ Frederick Hart, Contemporary Art Is Perverted Art, Washington Post, August 22, 1989
■ Sen. Jesse Helms, It's the Job of Congress to Define What's Art, USA Today, September 8, 1989


Are you busy and do not have time to handle your assignment? Are you scared that your paper will not make the grade? Do you have responsibilities that may hinder you from turning in your assignment on time? Are you tired and can barely handle your assignment? Are your grades inconsistent?

Whichever your reason may is, it is valid! You can get professional academic help from our service at affordable rates. We have a team of professional academic writers who can handle all your assignments.

Our essay writers are graduates with diplomas, bachelor, masters, Ph.D., and doctorate degrees in various subjects. The minimum requirement to be an essay writer with our essay writing service is to have a college diploma. When assigning your order, we match the paper subject with the area of specialization of the writer.

Plagiarism free papers
Timely delivery
Any deadline
Skilled, Experienced Native English Writers
Subject-relevant academic writer
Adherence to paper instructions
Ability to tackle bulk assignments
Reasonable prices
24/7 Customer Support
Get superb grades consistently
---
Are you busy and do not have time to handle your assignment? Are you scared that your paper will not make the grade? Do you have responsibilities that may hinder you from turning in your assignment on time? Are you tired and can barely handle your assignment? Are your grades inconsistent?
Whichever your reason is, it is valid! You can get professional academic help from our service at affordable rates. We have a team of professional academic writers who can handle all your assignments.
Plagiarism free papers
Timely delivery
Any deadline
Skilled, Experienced Native English Writers
Subject-relevant academic writer
Adherence to paper instructions
Ability to tackle bulk assignments
Reasonable prices
24/7 Customer Support
Get superb grades consistently
Online Academic Help With Different Subjects
Literature
Students barely have time to read. We got you! Have your literature essay or book review written without having the hassle of reading the book. You can get your literature paper custom-written for you by our literature specialists.
Finance
Do you struggle with finance? No need to torture yourself if finance is not your cup of tea. You can order your finance paper from our academic writing service and get 100% original work from competent finance experts.
Computer science
Computer science is a tough subject. Fortunately, our computer science experts are up to the match. No need to stress and have sleepless nights. Our academic writers will tackle all your computer science assignments and deliver them on time. Let us handle all your python, java, ruby, JavaScript, php , C+ assignments!
Psychology
While psychology may be an interesting subject, you may lack sufficient time to handle your assignments. Don't despair; by using our academic writing service, you can be assured of perfect grades. Moreover, your grades will be consistent.
Engineering
Engineering is quite a demanding subject. Students face a lot of pressure and barely have enough time to do what they love to do. Our academic writing service got you covered! Our engineering specialists follow the paper instructions and ensure timely delivery of the paper.
Nursing
In the nursing course, you may have difficulties with literature reviews, annotated bibliographies, critical essays, and other assignments. Our nursing assignment writers will offer you professional nursing paper help at low prices.
Sociology
Truth be told, sociology papers can be quite exhausting. Our academic writing service relieves you of fatigue, pressure, and stress. You can relax and have peace of mind as our academic writers handle your sociology assignment.
Business
We take pride in having some of the best business writers in the industry. Our business writers have a lot of experience in the field. They are reliable, and you can be assured of a high-grade paper. They are able to handle business papers of any subject, length, deadline, and difficulty!
Statistics
We boast of having some of the most experienced statistics experts in the industry. Our statistics experts have diverse skills, expertise, and knowledge to handle any kind of assignment. They have access to all kinds of software to get your assignment done.
Law
Writing a law essay may prove to be an insurmountable obstacle, especially when you need to know the peculiarities of the legislative framework. Take advantage of our top-notch law specialists and get superb grades and 100% satisfaction.
What discipline/subjects do you deal in?
We have highlighted some of the most popular subjects we handle above. Those are just a tip of the iceberg. We deal in all academic disciplines since our writers are as diverse. They have been drawn from across all disciplines, and orders are assigned to those writers believed to be the best in the field. In a nutshell, there is no task we cannot handle; all you need to do is place your order with us. As long as your instructions are clear, just trust we shall deliver irrespective of the discipline.
Are your writers competent enough to handle my paper?
Our essay writers are graduates with bachelor's, masters, Ph.D., and doctorate degrees in various subjects. The minimum requirement to be an essay writer with our essay writing service is to have a college degree. All our academic writers have a minimum of two years of academic writing. We have a stringent recruitment process to ensure that we get only the most competent essay writers in the industry. We also ensure that the writers are handsomely compensated for their value. The majority of our writers are native English speakers. As such, the fluency of language and grammar is impeccable.
What if I don't like the paper?
There is a very low likelihood that you won't like the paper.
Reasons being:
When assigning your order, we match the paper's discipline with the writer's field/specialization. Since all our writers are graduates, we match the paper's subject with the field the writer studied. For instance, if it's a nursing paper, only a nursing graduate and writer will handle it. Furthermore, all our writers have academic writing experience and top-notch research skills.
We have a quality assurance that reviews the paper before it gets to you. As such, we ensure that you get a paper that meets the required standard and will most definitely make the grade.
In the event that you don't like your paper:
The writer will revise the paper up to your pleasing. You have unlimited revisions. You simply need to highlight what specifically you don't like about the paper, and the writer will make the amendments. The paper will be revised until you are satisfied. Revisions are free of charge
We will have a different writer write the paper from scratch.
Last resort, if the above does not work, we will refund your money.
Will the professor find out I didn't write the paper myself?
Not at all. All papers are written from scratch. There is no way your tutor or instructor will realize that you did not write the paper yourself. In fact, we recommend using our assignment help services for consistent results.
What if the paper is plagiarized?
We check all papers for plagiarism before we submit them. We use powerful plagiarism checking software such as SafeAssign, LopesWrite, and Turnitin. We also upload the plagiarism report so that you can review it. We understand that plagiarism is academic suicide. We would not take the risk of submitting plagiarized work and jeopardize your academic journey. Furthermore, we do not sell or use prewritten papers, and each paper is written from scratch.
When will I get my paper?
You determine when you get the paper by setting the deadline when placing the order. All papers are delivered within the deadline. We are well aware that we operate in a time-sensitive industry. As such, we have laid out strategies to ensure that the client receives the paper on time and they never miss the deadline. We understand that papers that are submitted late have some points deducted. We do not want you to miss any points due to late submission. We work on beating deadlines by huge margins in order to ensure that you have ample time to review the paper before you submit it.
Will anyone find out that I used your services?
We have a privacy and confidentiality policy that guides our work. We NEVER share any customer information with third parties. Noone will ever know that you used our assignment help services. It's only between you and us. We are bound by our policies to protect the customer's identity and information. All your information, such as your names, phone number, email, order information, and so on, are protected. We have robust security systems that ensure that your data is protected. Hacking our systems is close to impossible, and it has never happened.
How our Assignment  Help Service Works
You fill all the paper instructions in the order form. Make sure you include all the helpful materials so that our academic writers can deliver the perfect paper. It will also help to eliminate unnecessary revisions.
2.      Pay for the order
Proceed to pay for the paper so that it can be assigned to one of our expert academic writers. The paper subject is matched with the writer's area of specialization.
3.      Track the progress
You communicate with the writer and know about the progress of the paper. The client can ask the writer for drafts of the paper. The client can upload extra material and include additional instructions from the lecturer. Receive a paper.
4.      Download the paper
The paper is sent to your email and uploaded to your personal account. You also get a plagiarism report attached to your paper.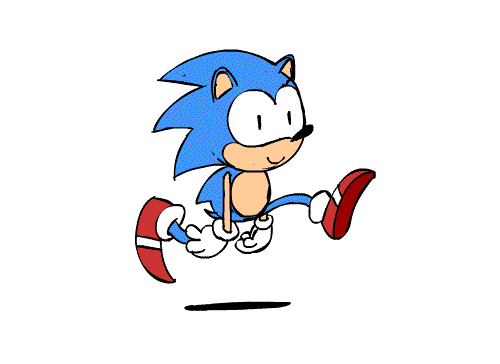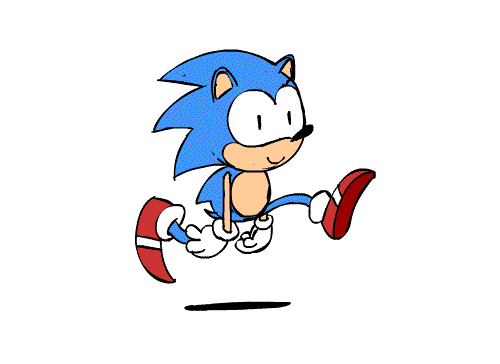 PLACE THIS ORDER OR A SIMILAR ORDER WITH US TODAY AND GET A PERFECT SCORE!!!
---